Texas Little Cuties (TLC) Rescue




---

Who We Are

Texas Little Cuties(TLC) Rescue is a 501(c)(3) non profit organization that typically rescues our dogs from local kill shelters. TLC is an all-volunteer animal rescue organization that specializes in saving little cuties scheduled to be euthanized because shelters lack room and funding. These dogs are wonderful and they are only put down because they have no owners to claim & adopt them in time. These dogs are all waiting for that miraculous second chance in life that they so deserve. . Leslie and Cathy started the group in 2007. Melissa Kelley joined in 2009 and became the Vice President once we obtained our 501(c)(3). Melissa operates as a rescuer as well as a sanctuary. She rescues animals that may never get adopted and loves and cares for them until the end. Leslie and Cathy have since left TLC leaving Melissa to run full strength ahead in rescuing. Our animals stay in loving foster homes where they are socialized, loved and evaluated to determine the best type of environment for their personalities. All animals receive their appropriate vaccinations (Rabies, Distemper, Parvo and Bordetella), deworming, and heartworm testing and scheduled for a spay or neuter. All dogs in our care are on heartworm preventative the minute they arrive. If a dog is tested positive for heartworms, we will take him through treatment or will recommend doing heartworm preventative for 7 months then retest. Not all dogs can handle the strong treatments. Please contact us if you would like more information.


Come meet TLC at our Petsmart Showings!!!
Please come support TLC EVERY week at Petsmart location below where we show our cuties in the hopes of finding them fantastic forever homes!

Not all dogs will be shown as some foster homes are too far to make the trip. If you wish to see a particular dog one weekend, please email us. We will be happy to try to accommodate your request.

Please join us!

Petsmart - S. McKinney
8676 State Highway 121
McKinney, TX 75070

Parvo Puppies Needs Everyone's Help
Recently we have had five puppies admitted to the veterinary hospital and treated for Parvovirus (i.e. Parvo). While curable, Parvo treatment can be extensive and is very costly. Sadly after several hospital visits and extensive treatments, 2 of our 5 puppies recently succumbed to the disease. Below is a pic of one of our parvo survivors (the handsome Jackson who just adopted) now thriving and going strong. We are so grateful they could be saved and to Yoda and Polly who went to the rainbow bridge, you are in our hearts forever even though you were only here on earth for a short time. Please consider donating to TLC through the paypal button below to help offset the costs of these expensive treatments and to make certain we can afford to treat more dogs in the inevitable event we have puppies diagnosed with Parvo again.



For those not farmiliar with Parvo it is a viral disease of dogs. It is often transmitted in contaminated fecal matter coming from infected dogs . Puppies immature immune systems makes them prime candidates for this disease. Particularly those pups like ours in rescue that were abandoned at the shelter after coming from less than stellar living conditions. The extremely hardy virus attacks the digestive system and renders the puppies unable to absorb nutrients and liquids. Parvovirus is characterized by severe, bloody diarrhea and vomiting, high fever and lethargy. The diarrhea is particularly foul smelling and is sometimes yellow in color. Often the puppy will stop eating and/or drinking and dehydration and shock can result. It also causes depression and suppression of white blood cells. It may also infect the heart muscle in young puppies and lead to "sudden" death. Mortality rate with out treatment is 80-90%.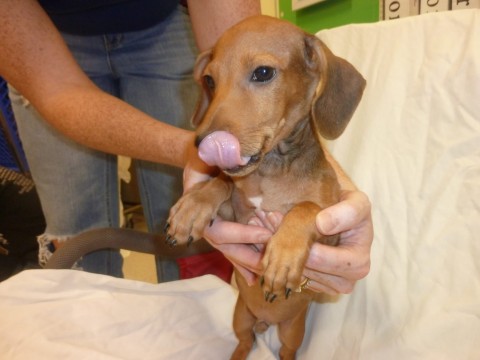 Did you Know?!
YOUR NEW PUPPY OR KITTEN is supposed to have a series of 3 vaccines as soon as you get them to protect them from many diseases. Remember that an incomplete series of vaccinations may lead to incomplete protection, making puppies and kittens vulnerable. Parvo is at an all time high. Puppies should receive DHLPP (Distemper, Hepatitus, Leptospirosis, Parainfluenza, Parvovirus) shots at approximately 8 weeks, 11 weeks and 14 weeks of age and their Rabies vaccination at 16 weeks.Most vets are recommending at least one more set of Parvo/Distemper vaccine and some are saying 5 sets. Please check with your vet. This disease gets stronger every year and more deadly. Protect your baby!
Heart worms are deadly for our babies!
Let's not forget our pets and their needs during these "rough" times. Skip one Starbuck's every month and you can still afford your pet's Heart worm preventative. He/She will thank you with lots of warm wet kisses and a non stop wagging tail! Shop around for a cheaper vet if you have to, just make sure you and your pet really like that new doctor.

If your dog does have heart worms, please get them treated. The cost of Heart worm treatment ranges from $150 to $2000, depending on the vet that you use. Cost varies between the severity of the heart worms and whether the treatment should be done in two rounds or three rounds. Also, one vet may charge $150 and another vet may charge $1000 for the exact same treatment. So shop around. If you have any questions regarding Heart worms, preventative, or treatment, please feel free to contact our rescue group. A qualified vet person will be happy to assist you and answer all your questions.


Donate Today and Help Us Help Them!
Every dollar that we receive goes towards helping homeless animals. In addition to the parvo puppies, we have recently had a run of dogs with heartworms. Treatments cost have been running around $200 for each dog. Please consider donating to help with these treatments and remember... this disease is 100% PREVENTABLE with a once a month pill!!!! Please make sure your dogs are on Heartworm Preventative!


Adopting a friend
We are a 501(3)(c) non profit RESCUE ORGANIZATION, therefore, please complete our online Adoption Application by clicking on the link provided at the top of the page. . We require an adoption application, vet reference, and a home visit with the pet. If you have current pets, they must be spayed and/or neutered, current on their vaccinations, and on Heartworm preventative. ALL of our pets are spayed or neutered prior to being adopted. Our adoption fee varies. Our fees include spay or neuter, deworming, microchipping, all shots, heartworm testing, and treatment if needed.


---

Email: tlcrescuedogs@verizon.net

[Home] [Information] [Shelters] [Search]