---
Our Featured Pet...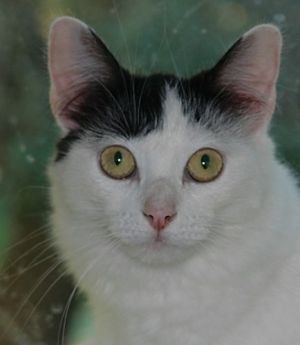 Puddles
- Domestic Short Hair Mix
Puddles is super-sweet, calm, and a bit shy. She really needs your TLC and 1-on-1 attention!. more
News
You can find us at adoption events most Saturdays at Petland in Boerne, Texas.
Who We Are
Homeless Halo's Animal Rescue ... where we match our Special Angels with your Special Home!
Mission Statement:
We exist to support two communities:
The homeless animals who might not otherwise have a chance in this world; and,

The special people of our community who need a little blessing and know they can find it in the heart of a "Homeless Halo".
Some of our wonderful partners in rescuing, rehabilitating, and adopting our Homeless Halo's
Dr. Matthew Lang: Our Preferred Veterinarian is at Cibolo Creek Veterinary Hospital in Boerne. His facilities are first class and his staff is highly professional and experienced. Please drop by to meet them! www.cibolocreekvethospital.com
Petland: is a wonderful place to find all of your pet supplies and needs. We are usually there every Saturday to show people our adoptable pets. The owners and employees have been extraordinary in helping us find good homes for our Homeless Halo's. We would love to see you there!
Adopting A Friend
In order for you to be considered as an adopter, we consider the following policies: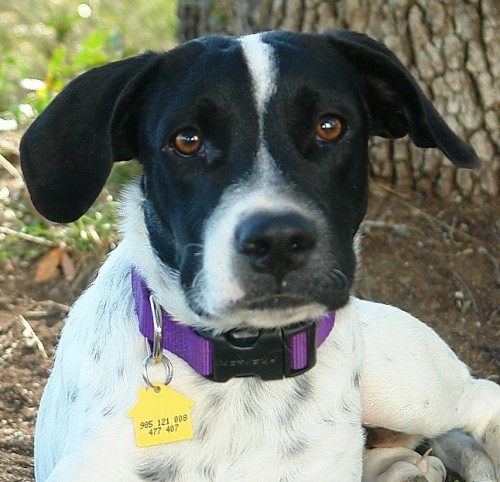 Homeless Halo's Animal Rescue (HHAR) normally does not adopt to families that want an "outside only" pet. Our pets are adopted as members of your family ... not yard animals.
As a rule, we do not adopt pets under 1 year old to families who have children under five years old living in, or regularly visiting, their home. We recognize that both young children and young pets both lack the judgement and experience to prevent unintended injuries. However, we consider each application on an individual basis, considering the family's previous experience with pets.
HHAR reserves the right to refuse an application for adoption. Our first concern is the welfare of the pet available for adoption. We reserve the right to make that final determination based on the information we receive or discover and what we believe is in the best interest of the pet.
KITTEN and PUPPY POLICIES:
Young pets are active and need plenty of room in which to play; therefore, we adopt our kitten and puppies to families who own a home with a fenced yard. Puppies have small bladders and need a bathroom break at least every 4 hours. To help reinforce house training and socialization, the new family must be able to arrange for someone to be available to give the puppy a break at least every 4 hours or so. When considering applications for puppies, we will give special consideration to people who have had prior experience raising a puppy.
The Board of Directors reserves the right to change these policies and fees at any time.
---
Homeless Halos Animal Rescue

Pipe Creek, TX 78063
Phone:210-630-8651
Email: Homeless_Halos@yahool.com

Click here for a list of pets at this shelter