One Step Closer to Home
---
Our Featured Pet...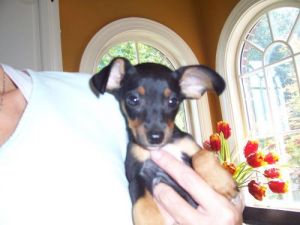 News
We are excited to offer another aid for the four legged friends in Tennessee. We are looking for volunteers and fosters in our area. Please contact us if you are in any way available to assist. Any doggie related items would be welcome as well (blankets, toys, bowls, etc...).
Who We Are
We are an organization who is acting as a sister to all larger rescues. Our mission is to save animals from high kill shelters and foster them until we can find them room in rescue, or the forever home they deserve. We offer the animals one step further away from danger and one step closer to a loving home. We are fortunate to be able to post our fosters in the interim, hoping that someone special would take the next step towards placing them into the family of their dreams.
Adopting a friend
Our adoption procedure requires an application be submitted and approved by one of our volunteers. Please email us to request application. We will be in touch with you within 72 hours by phone or email. If you do not get response to email, please call, as we do not seem to be receiving all emails. Our adoption fees are case specific. They are based on vetting needed on individual adoptee. Our adoption fees go directly towards our vet bill, if you decide a dog is not the right fit for your family post adoption, we will work very hard to find the one that will, adoption fees are non-refundable. Deposits can be made on any dogs/puppies not available at present, and will be deducted off of adoption fee, deposits are non-refundable.

Click here to fill out our adoption application
Come Visit Us!
---
One Step Closer to Home
Lexington, TN 38351
Phone: 731-445-5611

Email: dogscats6@yahoo.com
Click here for a list of pets at this shelter

---

[Home] [Information] [Shelters] [Search]