*
The Tennessee Humane Animal League's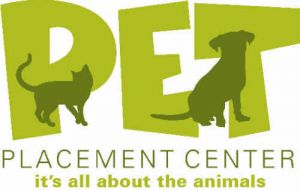 ---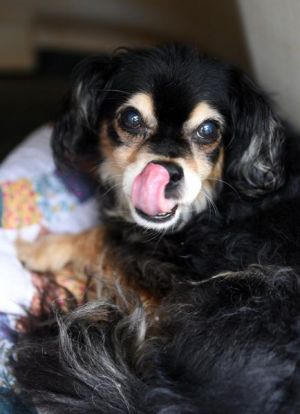 Murphy
---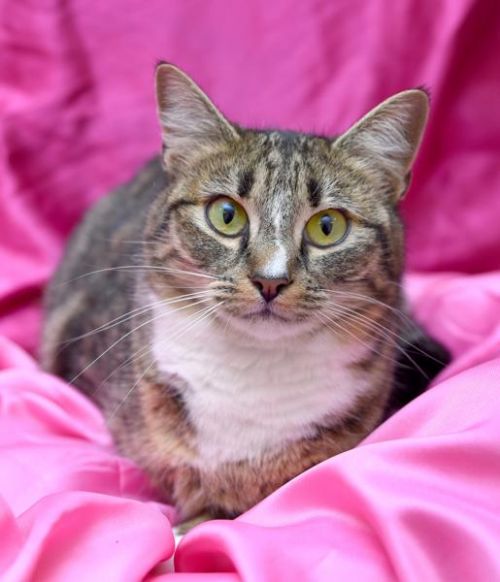 Harriet Tubman
---
Shelter Business Hours
Wednesday - Sunday from 12 - 5 PM
Closed on Monday & Tuesday


---
We update our Petfinder page DAILY, so if you see the animal online, that pet is still available for adoption.

If you want to adopt, please fill out our online ADOPTION APPLICATION

If you have any questions about ADOPTION or about any of our adoptable pets, please email adoptions@thalppc.com.


---


**If you would like the Pet Placement Center to consider accepting your pet into our program, please email the following info to director@thalppc.com:

PLEASE INCLUDE A PICTURE OF YOUR PET.
Your name & contact info, name of pet, breed, age, approximate weight, temperament, & reason for surrender.
Include info about how your pet is with cats, dogs and children.
Also include all vet information including vaccination history, whether your pet is spayed or neutered & any medical concerns.
Please understand, the Pet Placement Center cannot help every dog or cat that needs a new home.
The information you provide may be shared will other reputable rescue organizations in an effort to help you place your pet sooner.


---
Who We Are
The Tennessee Humane Animal League is a 501(c)3 organization devoted to the placement of homeless or surrendered animals through
The Pet Placement Center (PPC).
The PPC survives entirely on donations and fund raising activities.

We are a NO-kill animal adoption center which means we have very limited space.
Once an animal comes to the Pet Placement Center, it will remain with us until it is adopted into a responsible permanent home...
so we often have to turn people away due to lack of space.
The PPC is a private adoption center and does not do animal control or do animal pick ups.


---
WISHLIST
cat litter (scoopable & clay), Purina ONE kitten & puppy chow, Purina ONE dry cat & dog food,
canned cat & dog food, canned salmon, Pill Pockets,
paper towels, toilet paper, puppy pads, rubber gloves, Q-tips, gauze pads,
monetary donations, fosters, and volunteers.

---
Adopting a Family Member
All potential adoptions are carefully screened. This is to ensure proper placement of each of our animals in a permanent home.

Our adoption fees can fluctuate based on the dog or cat. Due to our vetting costs, which are usually more than the adoption fee,
we cannot accept a lesser adoption fee than what is posted under the pet's listing.
Recently someone asked, "Why would you charge that much for a rescue pet? Why not just place it in a good home?"
The answer is because we need adopters who are willing to support all rescue pets, not just the dog or cat they adopt.

A young, healthy dog or cat might cost us $150-400 in vet care, and many people will want to adopt it.
An older one with health issues or a heartworm positive dog can easily cost $500-1500 in veterinary expenses,
and it may require months of foster care for rehabilitation; yet we can only ask a minimal adoption fee,
and it may be a long time until anyone comes forward to adopt it.
Fees from the younger, more adoptable dogs and cats help offset the cost of caring for the others.

Most of our dogs and cats have a sad story to tell, and some have suffered through years of neglect or abuse.
We hope that you too are willing to give an opportunity for a better life to ALL of our pets by supporting them through adoption fees.
Without these funds, our rescue efforts would not be possible.

Our adoption fees are $50 for cats > 6 months,
$90 for dogs > 6 months,
$75 for kittens < 6 months,
and $125 for puppies < 6 months.

The adoption fee for pedigree, full bred, and some mix breed pets is $125 and up
depending on the age/breed.

The adoption fee includes a free veterinary exam within 2 weeks of adoption at local participating vets, up to date vaccinations,
heartworm test & preventative (for dogs),
FELV/FIV test (for cats), dewormer, flea treatment, microchip, and spay or neuter.

All adult animals are spayed/neutered before being placed up for adoption.
Kittens and puppies that are too young for surgery at the time of adoption will be required to be spayed or neutered by a specific date set at the time of adoption
to stay in compliance with Tennessee State Law.
Official ownership of the animal will not transition to the new owners until spay or neuter has been done.

We do adopt outside the city and state, but we do not ship animals.
All animals adopted out of the area must be picked up by their new owners and must be spayed or neutered before going home.


---
DONATIONS
To support our animals, you may send a check by mail
made out to T.H.A.L. (which stands for the TN Humane Animal League)
or simply click below to make a donation by PayPal.
Thank you!




Thank you to the Walmarts on Signal Mountatin Blvd and Hwy. 153
for donating food, litter, and pet supplies to our animals.

---
Volunteers Needed
The Pet Placement Center is in need of volunteers to help with special events and fund raisers, to help the staff at the center with cleaning and repairs,
or to just simply spend time with the animals by petting the cats or walking the dogs.

If you are an animal lover and would like to volunteer some of your spare time,
please fill out our VOLUNTEER APPLICATION.

You can also email any volunteer questions to francesgeier@gmail.com
---
Map to our shelter

---
5975 Dayton Blvd.
Chattanooga TN 37415

Phone: 423-877-0738
Email: director@thalppc.com

Click here for a list of pets at this shelter
---

[Home] [Information] [Shelters] [Search]