Each month Journey's End needs:
Supplies: paper towels, bleach, laundry detergent, Oxy Clean, Odo-Ban, bedding, blankets, building materials, pet shelters, collars, teeth cleaning products, cotton swabs & Q-tips, nail trimmers, medicated shampoos & conditioners, towels
Volunteers: Needed to help with adoption events, in our foster homes to care for homeless, abused & neglected animals. We welcome ages 14 and up and we encourage our area seniors to get involved and help us make a difference for the voiceless and helpless!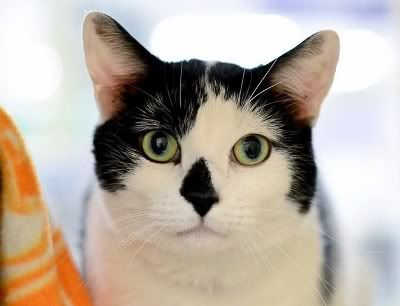 ---
Sponsor A Spay in Honor of Someone Special
Impress your special someone, parents, grandparents, siblings, your boss or any loved one this year! How? By taking the initiative to help in the nationwide movement to control the pet overpopulation epidemic. For $50.00 you can help us stop these unwanted litters. With each sponsorship, you and your honoree will receive a colorful Sponsor a Spay card as a thank you for your generosity.
Each sponsor and honored person's name will be added to our newsletter and websites.

Yes, I would like to Sponsor a Spay in Honor of someone very special!
In Honor of: _____________ (Address postcard to be sent to announcing your gift) ______________________
City__________________ State___ Zip Code______
My Name________________ (Address to send tax deductible contribution form to) _____________________
City _________________State ___ Zip Code_______
Sponsor A Spay: $50.00 Sponsorship to be provided for: Cat_____ Dog_____
Amount Enclosed___ Check___ Money Order___ Cash___
Make checks/money orders payable and mail to:
Journey's End No Kill Animal Society, Inc
PO Box 6430
Kingsport, TN 37663