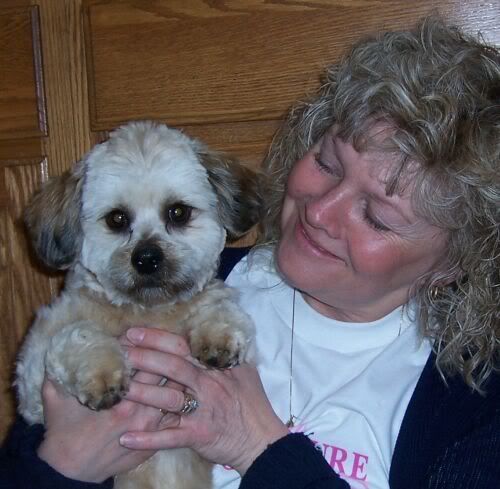 Being a foster parent to an animal in need of a little TLC is a very rewarding experience. Some of the homeless animals that come into our shelter have an exceptional hard time adjusting to life at the shelter, while they wait for their new homes. These are usually the small house dogs that have the hardest time adjusting. By placing them in a foster home, where the dog is not living under the stressful environment of the shelter, it allows us to give an interested adopter a better insight into the dogs likes & dislikes, habits good & bad, if it 's good with children and other pets, etc. So when this dog is adopted out there is less of a chance it will be returned to the shelter for some underlying problem that would go undetected at the shelter. We also have a need from time to time, for foster homes to provide TLC to a homeless dog or cat that is recovering from an injury or surgery. And foster homes for homeless mama dogs and cats to have and/or raise their babies without the stress of the shelter environment. If you are interested in helping a homeless animal by being a foster parent, please call the Shelter or send us an e-mail.
We are always looking for donations of money, as we are a
charitable organization and your donations are what keeps
our shelter operating. We appreciate and are grateful for
donations of any amount, and will provide a tax deductible
receipt, a thank you and a smile !
Donate a little comfort!

We use Patented Kuranda Dog Beds
because they are durable, chew
proof and easy to clean.
If you would like to donate a bed to us, click here.

Adopting A Pet From Us


Our Adoption prices include:
Our Adoption Fee
Vaccination & De-worming
Vet Check-up
Cost of their Spay or Neuter

Cats & Dogs Adult Kittens & Puppies
Cats $150.00 Kittens $150.00
Dogs $250.00 Puppies $250.00

Our Adoptable Pets
Items we are always in need of !
By sponsoring one or more of our weekly "Pet of the Week"
ad's in the Battlefords News Optimist.
By donating the cost of an adoption, to help a senior find his forever home.
By donating the cost of a spay or neuter.
By placing a link to our adoptable pet list on your website.