You can also donate without paying a dime out of your own pocket by shopping on Amazon Smile. Amazon will donate to our charity with each purchase you make. It doesn't cost you a penny! Go to Smile.Amazon.com and pick Lowcountry Animal Rescue.
OR donate by using the Walk For A Dog App:



Don't just take your dog for a walk… Take your Walk for a Dog! Go to WoofTrax.com, download the app, and support Lowcountry Animal Reacue every time you walk your dog.

Our Featured Dog...Wesley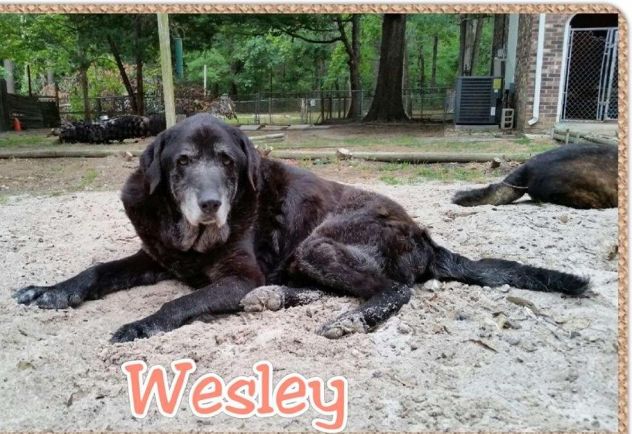 Hi, I'm Wesley! 15 years old I am looking for my retirement home and hoping that someone out there has room for me. I have lived at the same place my whole life and I am really looking forward to what new adventures are out there for me. Please help me find my furever loving retirement home by sharing my post. Tell all your friends and let the world know that I am ready for my new beginning!!!