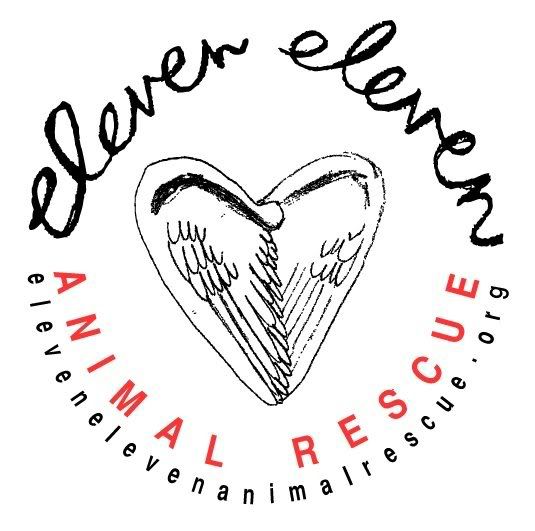 ---
About Us:
Eleven Eleven Animal Rescue is a Montreal, no-kill, foster-home based rescue and registered non-profit organization. We rescue, provide needed medical care, rehabilitate, and re-home a wide variety of animals including exotics but predominately dogs and cats. Eleven Eleven is based on a strong team of devoted animals lovers and experienced medical professionals. We aim to rescue as many animals in need as we can, while still providing an exceptionally high quality of care per animal. With each rescue our goal is to find the animal its forever and final home, where it can live without fear of cruelty or abandonment.br> Our mission is to reduce the number of homeless animals in our community's shelters by only adopting out animals that are spayed/neutered, adopting out animals with permanent forms of identification (microchipped), and through education of the public about responsible pet ownership. We advocate: choosing to adopt instead of buying, the sterilization of animals to reduce pet overpopulation, micro-chipping to reunite animals with owners in the event they are lost, and promoting responsible pet ownership.br> Through adoption, sterilization, identification, and education, we hope to one day live in a community where homeless animals do not exist.br> Adopt a pet, save a life.
Sponsor an Animal
A great way to contribute to the rescue is through donations. We are a non-profit volunteer run rescue and entirely rely on donations. Without donations we are unable to save these animals. Visit our Sponsor and Animal Page and choose which animal your would like to help sponsor. We also post continuous updates of these animals so you can follow their progress.
See page here:
http://www.elevenelevenanimalrescue.org/sponsoring-an-animal-3x.html
Behind the Scenes
Eleven Eleven Animal Rescue offers a special feature to our rescue and allows people to get behind the scenes in many differnt ways. We post ongoing updates of animals in the rescue, animals that need help, projects we are working on, fundraisers, events. We like to keep veiwers involved in everything we are doing.
To get a look Behind the Scenes go here:
http://www.facebook.com/#!/pages/Eleven-Eleven-Animal-Rescue/112798479527
Adopting a friend
Every adoption allows us to save another animal, as we are a foster home-based rescue. There are many benefits of adopting from us; We provide a high quality of care while the animals our in our rescue, we feed our animals high quality diets, our foster homes can give you detailed information on the animal you are interested in, we have a 10 day health guarantee, 3 week refundable trial period, and life time network of support.
For more information on adopting from us go here:
http://www.elevenelevenanimalrescue.org/adopting.html
Come Visit Us!
See our events page to find out where we will be next:
http://www.elevenelevenanimalrescue.org/events.html
---
Eleven Eleven Animal Rescue

Montreal, QC


Email: Info@elevenelevenanimalrescue.org
Click here for a list of pets at this shelter

---

[Home] [Information] [Shelters] [Search]