Tails End Farm - Animal Rescue
---
"Pet of the Month"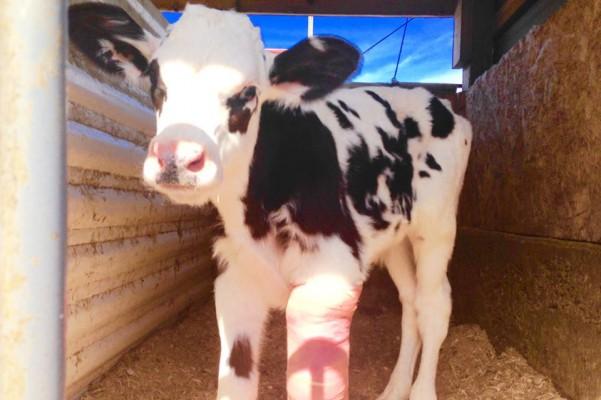 OSCAR
"MOOOOOOOO Can you SPONSOR US ? "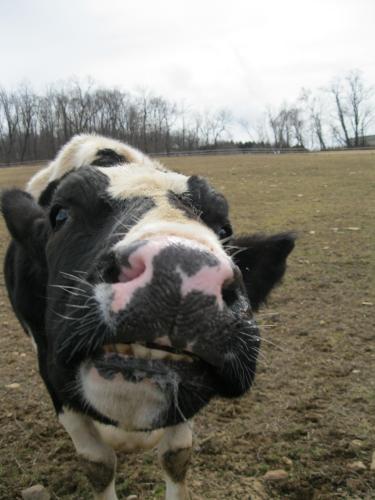 ESH
IF YOU CANNOT ADOPT US , NOW, YOU CAN SPONSOR US!!
Click on our pet list and them click on the animal you are interested in, now, you can sponsor that animal. For instance: We know that most people cannot adopt ESH the steer, because their Living Rooms are just not large enough!!!!! But if you can click on ESH's name in our pets list you can sponsor him by then clicking on the SPONSOR ME button. The money you donate will help buy grain and hay for Esh this winter. Esh prefers the summer pasture but it will not grow again till May. If you you see another pet that you like, but cannot adopt, hit the SPONSOR ME button and the money you give will help that animal till he or she is adopted. This a great new feature on petfinders that lets you help animals you cannot adopt. If don`t want to sponsor a particular animal until that pet is adopted, but you want to support the rescue hit the donate button below. Thanks Again for your support!


WHO WE ARE

Our organization is a non-profit (501C3) organization dedicated to ending euthanasia as a means of controlling the unwanted pet population and to the protection of all animals from abuse and suffering. We will focus on the importance of spay / neuter and education in regards to responsible pet ownership as a means to reaching these goals. All of our staff are volunteers and all funds donated directly benefit the animals in our care and are tax deductible.

OUR WISH LIST
Scoopable litter Calf and/or Steer Food (Grain) 12% sweet feed for horses (Grain) Chicken feed (layer mash) Rabbit Pellets Paper Towels, Paper Towels, Paper Towels, Paper Towels, and more Paper Towels Laundry Detergent Dryer Sheets Bleach Garbage Bags White Kitchen Bags Deodorizes Newspaper Old Sheets Pillow Cases Blankets Towels Cat and Dog toys Cat and Dog Beds
We are in need of farms or people that have a large property that would be willing to have homeless cats relocated onto their property. These are cats who are used to being outside and would not make suitable house pets. They would be spayed and neutered and have shots. We also provide permanent homes for horses, goats, chickens, and ducks. So anything that could be used to help with them would be appreciated


E-mail us for an application.

Come Visit Us! All visits to the organization are by appointment only. Our adoption fee for cats is $85 which includes spay/neuter and shots good for a year
Our Adoption fee for a dog is $275 which includes spay/neuter and shots good for a year .

---

Tails End Farm Animal Rescue
845 New Bridgeville Rd
Wrightsville, PA 17368
(717) 927-8021
Email: tailsendrescue@hotmail.com
Click here for a list of pets at this shelter


---





[Home] [Information] [Shelters] [Search]