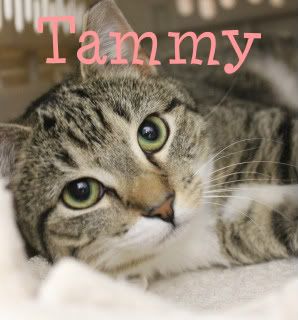 Meet some of our lovely cats in the Adoption Center of the Plymouth Meeting Petsmart
News
Please, visit some of our cats at PetSmart in Metroplex in Plymouth Meeting, PA! We have a number of kitties looking for homes that you'll love. General adoption hours are 6-8 weeknights and 11-2 weekends. The store is located at 2100 Chemical Road in Plymouth Meeting.
Who We Are
CPR for Cats and Dogs Society, Inc. (Cat Park Rescue) is a 501c3, not-for-profit, non-kill organization dedicated to rescuing cats from Federal, State, and local park environments; having them altered and vaccinated; and finding them appropriate homes. We have a shelter in the Valley Forge Park area of Pennsylvania. We also have cats in the Adoption Center in PetSmart, Plymouth Meeting.
We, also, have dogs for adoption through foster care and will be happy to set an appointment to meet any of these fine pups.
We are funded by donations and adoption fees, and volunteers provide our necessary work force. Cats are available for adoption through the Adoption Center of the Plymouth Meeting Petsmart as well as foster homes.
Adopting a friend
If you would like to see one of our animals, please, email CPRForCats@aol.com if it is in foster care. Feel free to visit our cats in the Adoption Center at PetSmart, 2100 Chemical Road, Plymouth Meeting at any time.
Adoption requires an application and a fee. The fee helps us support the shelter--it and donations are lifelines for our animals. Our pets are up-to-date on routine shots, tested for FIV and feline leukemia, and neutered prior to adoption.
Volunteers and Donations
Volunteers feed, clean, and love the cats. We're currently seeking volunteers to foster cats, kittens, and dogs. We appreciate help with fundraising and administrative duties, as well.

Donations are a great help to us. We have a number of cats that live, permanently, in the shelter that are, otherwise, unadoptable. Since our adoption contract states that if for any reason you are not satisfied with a cat you have adopted from us or need to part with the animal for any reason, then you must return the cat to us. Therefore, cats with behavioral problems and older cats that are returned will continue to live their lives out at our shelter. We provide for the animals for the entirety of their lives. We always appreciate food, litter, toys, and bedding materials. Please, send donations of money, Genuardi's, Redner's, and Acme grocery store register tapes, to the address below. Please, call for other ways to help, such as holding a yard sale or hoagie sale, car wash, food drive, etc., Paperwork is a neverending task. We can use your bookkeeping and Quickbooks skills or other computer skills. Have access to a copier or time to make copies on our copier? Time is everything for our furry friends. Spend some time with ours. Every bit helps!

CREDIT CARD DONATIONS ACCEPTED, VIA PAYPAL!
---
CPR for Cats and Dogs Society, Inc.
P.O. Box 474
Eagleville, PA 19408
Email: CPRforCats@aol.com
Click here for a list of pets at this shelter

---

[Home] [Information] [Shelters] [Search]