They Deserve Better Dog Rescue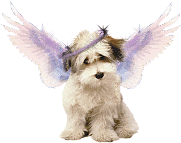 Top Dogs Comments Graphics
---
For Applications and Info See Our Website...
www.theydeservebetterdogrescue.org href="http://theydeservebetterdogrescue.org
News
. WE ARE A NO KILL RESCUE AND ARE LIMITED TO HOW MANY ANIMALS WE CAN TAKE IN AT A TIME. WE TRY OUR HARDEST TO SAVE AS MAY AS WE CAN. IF ONLY PEOPLE WOULD SPAY OR NEUTER THEIR PETS IT WOULD PREVENT THE DEATHS SO MANY WONDERFUL ANIMALS. WE HAVE BANDED TOGETHER WITH OTHER RESCUES AND SHELTERS TO CHANGE THE LAWS ON CRUELTY TO ANIMALS. WE ARE NOT A SHELTER! WE ARE A NON-PROFIT ORGANIZATION. WE ARE THE FOSTER HOMES BEFORE THE FOREVER HOMES. WE GIVE ALL MEDICAL AND TLC THAT THE DOGS NEED BEFORE PLACING THEM INTO THEIR NEW HOMES. We have rescued and sometimes had to surrender to other rescues or no kill shelters after fully vetting them do to limited space in our foster homes. Our fees are not paid back to us from them. PLEASE SPAY AND NEUTER YOUR PETS TO HELP STOP THE OVER-POPULATION AND CRUELTY TO ANIMALS.
Who We Are
They Deserve Better Dog Rescue is 501 nonprofit organization. A group of foster homes joining together to help dogs find homes where they can be part of the family. WE ARE NOT A SHELTER! Sometimes our dogs are rescues from puppy mills who have had to endure having multiple litters of pups and deplorable living conditions. Some dogs are taken from kill shelters to prevent euthanasia and give them a second chance. Some are taken in on owner reliquishments or owner abuse cases. Some we must pay a high fee of transporting and fees. All pets are spayed/neutered, microchipped, vaccinated, wormed, and dental work. Some get blood workups and receive any other medical needs. We ask a donation of $350 and up depending on cost of dog. Some fees may vary, being higher or lower. This is to cover any medical fees and other expenses incurred for these dogs and future care for the next one. Some dogs taken in are thousands of dollars in medical care. There is no negotiating. If you can not afford some the fees, you can always go to your local shelter to help a animal there. We do not have the donations coming in like some shelters do. We get no funding from anyone. Some of the animals who come to us are costly in vet bills due to poor conditions in which they were kept. Our goal is to place these animals as healthy and happy companions. Some of the dogs we get in have never been held, taken for a walk on a leash, or have never known what it's like to play in the grass. Sometimes it takes awhile with us working with them to make them understand they won't be hurt, but it's worth every minute. RESCUE IS A LOT OF WORK! No one gets a pay check. But to see their eyes look at you with love, not fear anymore, makes everything worthwhile. WE DO CHECK ON ALL INFORMATION ON APPLICATIONS. WE RECEIVE MANY EMAILS, SO PLEASE, SERIOUS INQUIRIES ONLY ! Consider the distance you have to come to pick up the dog, we DO NOT transport. We are fosters that are in Pennsylvania and WV and Ohio. We are against breeding when there are so many animals who are homeless and dying in shelters. Some may not understand the adoption donations charged for our dogs, but our expenses involve vet care, feeding, cleaning supplies, transport, insurance and maintenance on our van, and other expenses. Most people do not put this into consideration. Never do any animals leave our rescue without being spayed or neutered. Thanks to our vet hospital allowing us to run a bill with them or we could not provide the care we do for the animals. We depend on the adoptions to cover our expenses at least for their medical care. Unless you have done rescue or shelter work you don't realize that you will never be even, you will always be in the hole with expenses. The only people who make a profit are your breeders and pet stores, NOT RESCUES OR SHELTERS! We do it out of the love for the animals, without pay. To help us decide on your application when a home visit is not feasible due to distance, photos of home, family, and yard are a must. This also helps us make a plus decision on your application. Donations of crates, blankets, toys, leashes, collars, food, cleaners, or money to help with medical funds is always welcome. THANK YOU .
Adopting a friend
To adopt we will need a completed application for consideration. Adoptions will be considered for inside home living with FENCED IN YARD ONLY. We accept E-MAILS ONLY. emails only please
---
They Deserve Better Dog Rescue
Email: theydeservebetter@hotmail.com


Click here for a list of pets at this shelter

---

[Home] [Information] [Shelters] [Search]