Good Dog Adoption Agency, Inc.
Our Featured Good Dog... Marcy!
Adopt Me!


Hi I'm Marcy! I'm a great dog. I love ALL people and am happy to greet and kiss everyone and anyone! I like car rides, playing fetch, romping in the snow, playing in the baby pool in summer, walks in the park and just hanging out watching TV with people. I am smart and happy all the time. If you would like a buddy please consider me. I am young at heart, lots of fun, and no puppy messes to worry about since I am trained. :-)
Love,
Marcy xo
Email for an adoption application
---
Upcoming Events
Tshirt Sale - Make great gifts!
"Whoever said Diamonds are a girls best friend"
never had a dog!

For all female dog lovers....
$18 pink or black short sleeve
$21 white long sleeve
To order Email:annswag@comcast.net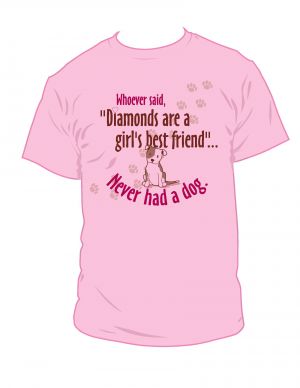 ---
Help Support Our Rescue & Our Work
If you'd like to help save more Good Dogs but you can't currently adopt one, there are plenty of other ways to help.
There are several ways to make a financial contribution to us. All donations are used to help save lives and
prepare these rescued dogs and puppies to be wonderful companions. We use funds for veterinary
care, microchipping, food, supplements, training and socialization.

Donations are 100% tax deductible because we are a 501-c3 non-profit corporation!
Redners Save A Tape Program
Go to the customer service counter and sign up for the Save A Tape Program! It's free
and easy! Each time you checkout just swipe your card and save your receipt. We get 1% of your
total receipt donated to us to help save more good dogs! Just save your receipts and mail them to us.




Donate a Thundershirt
We need size large please, thank you!
Thank you to the anonymous donater of the size medium thundershirt!!!! We appreciate it very very much!!!! xoxo from the pitties!

Sloppy Kiss Cards
Sloppy Kiss Cards are animated ecards for pet lovers. You get to choose
and name one of over 130 pets to star in your ecard.
Join now and 25% of your sign up fee will be donated to us to help save more good dogs!



Donate a Kuranda Dog Bed
Our dogs love to sleep on Kuranda Dog beds, but we don't
have enough for everyone. If you would like to donate a bed
at a special wholesale price for a rescued Good dog to sleep in comfort,
please click here Kuranda dog bed.

Shop and/or Search at iGive
Donate money just by searching or shopping!
Use the link below to setup a toolbar for searches. Use this instead of google or anything else. Help us save more dogs!
Shop at Give Back America
Give Back America will donate a portion of your sale to GDAA.


Donate through PayPal
You can give a donation directly through paypal
by clicking on the following button....
Mail us a Donation or Redners Receipts
Lastly you can donate to us by sending us a check or money order directly to us at
Good Dog Adoption Agency, Inc.
P.O. Box 55 Wernersville, PA 19565-0055
Donations are tax deductible
we are a 501-c3 tax exempt non-profit corporation.
Thank you for your help and support!!!!






---
Who We Are
We are a small 501-c3 non-profit corporation created by people who love the pit bull breeds and are dedicated to adopting out as many as possible while still maintaining a very high quality process. We focus on the following 3 breeds including mixes: American Pit Bull Terriers, American Staffordshire Terriers and Staffordshire Bull Terriers. We only deal with non-aggressive dogs with great temperaments. We strive to make excellent matches between our pets and adoptive families. Our goal is twofold: to have very successful and happy outcomes for both our dogs and the people who adopt them and to help educate the world and restore the reputation of these wonderful loving dogs! We provide vet care, microchipping, and training to make our dogs great pets. We do not have a shelter; we care for our dogs in our homes which helps them prepare for a home of their own. They are treated like one of our own pets with tons of love and socialization. We rely on donations, fundraising and our supportive adopters and volunteers for our expenses. We also provide support to our adopters for their pet's lifetime. We think of them as part of our big adoptive family! Find out what a difference it makes to adopt a Good Dog from us!



---
Adopting a Good Dog!
To begin the process of adopting one of our dogs, please email to request an adoption application. Our application is the first step to meeting and/or adopting one of our good dogs! We do require personal and vet references. We do a home visit prior to adoption approval, and we do check up visits to make sure our rescues are doing well. We also use a legally binding adoption contract to ensure our dogs welfare. The reason we have such an indepth process is because these dogs are abused probably more than any others so we go out of our way to ensure these dogs will get wonderful homes and never be in a bad situation. This process is to weed out the applicants with bad intentions not to dissuade wonderful caring people. If you'd like to apply to adopt one of our great rescue dogs please request an adoption applicaton by email at the link below.
Email: annswag@comcast.net


Our adoption fee is $300 and includes: spay/neuter surgery, complete vaccinations, microchipping & mc registration, harness, leash, collar, premium dog food, calendar, cd of digital photos, a 3" thick binder, vet records, and a positive training dvd. Our dogs are heartworm, ehrlichiosis, anaplasmosis and lyme tested and healthy. Our dogs are on flea/tick preventatives and heartworm preventatives. Our adoption fee is a bargain for the quality and adoption package we provide! We look forward to hearing from you!





---
Good Dog Adoption Agency, Inc.
P.O. Box 55 Wernersville, PA 19565-0055
Email: annswag@comcast.net

Click here for Good Dogs Available for Adoption
---
Tributes
Danny
4/29/1998 - 3/21/2012
In Loving Memory

---
Our Mascott & Inspiration
Spooky
12/21/1997 - 3/21/2009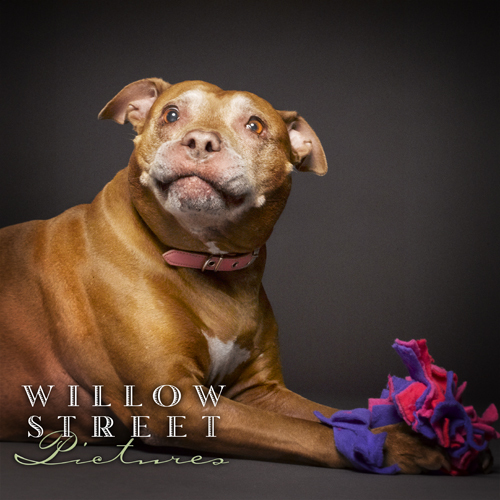 ---
Our First Certified Therapy Dog - Dino!
Congratulations Deb & Dino!
Dino and his adoptive mom, Deb are a therapy team who go visit local patients in nursing homes, hospitals and rehab. hospitals. He received his therapy certification at one year of age which is really remarkable! He is also a R.E.A.D. dog who helps children learn to read by offering his supportive ears while they work at reading to him which is not easy for these kids. Dino makes it more fun. He's a great young pit bull who shows just how wonderful and giving these dogs really are!
---