NW Chow Chow Rescue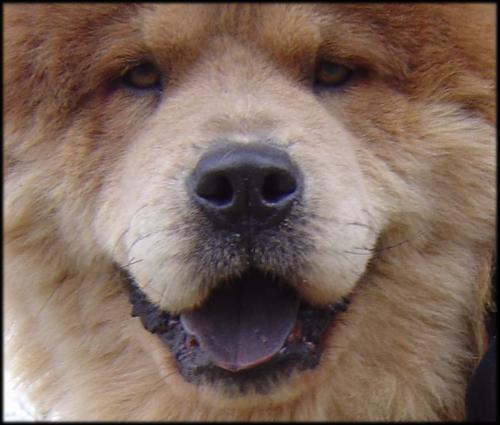 FOSTER HOMES DESPERATELY NEEDED!!! PLEASE HELP US IN BEING PART OF THE SOLUTION TO THE NEEDLESS KILLING OF THE WONDERFUL AND DESERVING BUT UNWANTED CHOW CHOWS IN THE NORTHWEST! ***With this being said, please do not offer foster support unless you are sincere.***
---
Our Featured Pet...
All our Chows are Featured Pets!!!!


---
News
I am happy to report that in the past 8 years since NW CHOW CHOW RESCUE came to be---over 450+ chows have made it home. Many were hours from being euthanized... and thanks to the people who stepped forward and assisted in foster and the adopters themselves...these chows are now living happily ever after in their new homes. Click here to see our Dog Happy Tails!


---
Who We Are
Northwest Chow Chow Rescue is a non-profit charity devoted to saving and re-homing chow chows in the Northwest. Every year in the Portland, Oregon area, many chows end up homeless, for a variety of reasons. An owner dies, an owner loses a job, the cute puppy grows up, the landlord decides to stop allowing dogs, and the dog becomes "inconvenient"....

One of the most maddening reasons is relatively common: many Chow owners do not realize that Chows have been bred for centuries to perform their duties independently of direction from humans. Consequently, Chows generally do not come when called regardless of the amount of training they receive. When a Chow owner mistakenly believes that a Chow needs off-leash exercise and does not know they don't come when called, disaster often occurs. The owner gives up in frustration and abandons the dog. Chows generally do not leave the area where they were abandoned.

Chows suffer widespread and undeserved prejudice from the mainstream, therefore they are rarely given consideration from not only many animal control facilities, but the public as well. This is a breed that so often stands last in line to receive services typically provided for needy animals. Please go to "Albert's Story". This is a classic example of what happens everyday across America.

If you are a fan of the chow, and understand their special presence and majesty and appreciate the unique chow dignity---Please help us go up to bat for these special dogs. We have very little support and only a few lucky ones get into a program like ours to be re-homed.


---
Perils of Free to Good Home
Please read about the perils facing giveaway animals and face the facts that some of these animals end up being sold to laboratories for cruel experimentation, for bait in dog-fights, food for other animals (true!), or used for breeding, become victims of torture, or are in turn disposed of by dumping or taken to a shelter.

If you care at all about the animal you are giving up, please click here: Perils of Free to A Good Home or here: Story of Brutus. You can find links on these pages to guide you on how to find a safe and responsible home for your pet and other advice on problem behavior that may assist you with keeping your pet so that everyone can be happy.


---
Unchain Your Dog
Please bring your dog inside. Dogs are social animals and being isolated far from its family, tied to a tree, stake, fence, shut up in a dog run, is not the place for your family pet. If you are going to get a dog, just to tie it up 24 hours a day, then you don't need to be getting a dog. Statistics prove that most dog bites come from dogs that have been chained all of their lives due to the lack of socialization and territoriality this creates. Please see Dogs Deserve Better for more information.


---
Don't Breed While Animals are Dying
Thinking about letting Sparky and Fluffy have a litter of puppies? Please visit www.Wonderpuppy.net for several articles about why you should not do this. Nevermind the millions of adoptable dogs, cats, puppies, and kittens euthanized in public shelters each year.

Or, do you want to go to the Pet Store to buy a puppy? Please see the website, "Prisoners of Greed" about the wretched life of the moms and dads of the cute little puppies you see at your neighborhood pet store as well as finding out how unhealthy these puppies are.


---
Adopting a friend
6 Reasons to Consider a Rescue:



1. You WILL save a life. The dogs in our rescue program have lost their homes, through no fault of their own. Sometimes their owner loses their job and their home, sometimes the owner purchased a puppy and underestimated the amount of time a dog requires, and sometimes we just don't know why an owner abandons a wonderful Chow. By giving one of these deserving dogs a home, you will save it's life, and it will enrich yours in endless ways.


2. Puppies require PUPPY TIME---and LOTS of it if you do it right. Many of us forget the hard times attached to bringing home a puppy. We may recall what we see in the pictures we took way back when, and not the puppy maintenance that came with the package for the first year (or two). Potty training, late night potty outings, chewing, babysitting and the obvious socializing. It really is a lot of work, and there will always people who will step up to the plate for that (at least in the beginning).

If you know Chows, you also may agree that chows really come into their prime near the age of 4 & 5. Our rescue Chows are mature adults, past the painful puppy phase, housetrained, socialized, calm, gentle, and ready to bond to a new family and brings years of joy and protection.


3. Most of our chows have plenty of living left. Our average ages are between 2 and 5 years old. Chows can live to be 10-14 years happily.


4. Predictability: A puppy has an unformed personality and often provides the owner with unwelcome new surprises as it matures and develops. Don't mislead yourself by assuming that getting a "puppy" will guarantee you a happy "cat/dog" union...in fact, this is one of the very reasons some of our chows come to rescue. Their owners uncover that the cute little bundle they brought home 9 months earlier now sees the family cat as prey (so never forget what chows were bred for 6000 years! HUNTERS OF SMALL PREY!).

Our rescue dogs have fully formed personalities so we can match your needs to a dog - with no surprises. With the support of organized rescue and evaluation, you can learn about each prospects strengths and weaknesses. We will share with you all aspects of our dog's profile. This is exceptionally beneficial in dealing with families that have small children or other pets who want to grace their home with a chow.


5. Cost. Most of our dogs will come to you already vaccinated, spayed and neutered, saving you $200-$300 depending on sex and size.

Purchasing a Chow out of the newspaper (which are also known as backyard breeders) will cost anywhere around $200-$900 without the spay/neuter and most likely not all the vaccinations as they need to be applied in increments.

As puppies, you loose the advantage of spotting the issue of *Entropian*---another costly correction. About one third of our chows today are stricken with entropian (a painful eye condition where the eyelashes roll inward toward the eye and if left untreated, causes scar tissue on the cornea and eventual blindness.) Adopting an adult, you will know if entropian was an issue, and if it was---we will not only tell you the TRUTH about it, we will have it corrected it at our own cost before you adopt.

Pet shop dogs are even more expensive up front not to mention support for very unethical "merchandising") as they target the impulsive buyer. Do the math and add the cost of purchasing, and the necessary medical basics and the figures add up pretty high. What we ask for is a tax deductible donation of a range between $150-$350 depending on the particular dog, which always covers all of the above.


6. A very SPECIAL relationship! There is just something so very special about the relationship with a rescue. These dogs know and appreciate that they have been given a second chance at life. There is a persistent myth that adult Chows will not bond to new owners. NOTHING COULD BE FURTHER FROM THE TRUTH! If it were true, we certainly wouldn't have so many wonderful success stories! One of the special gifts of the Chow is its intense, hardwired, instinctive need to bond to people. Whether puppies or adults, Chows bond to the people who love and care for them. They will in exchange give back that intense loyalty that we have come to appreciate from these magnificent Temple Dogs!



Click to see our pets!



---
Come Visit Us!
The main reason we are here is to network, provide assistance and advise the best way we can to help the adoptable Chows in need out there find their way into loving homes. We are not a welfare program, nor do we have a shelter facility to take dogs that people want to dump off onto our laps. We simply do not have the space of a kennel or the funding to take on the expenses that pet owners are responsible for. Occasionally we may be able to foster a chow that is in desparate need, and all other avenues are exhausted. We usually have a few dogs in foster care awaiting homes but most of our chows are at other locations, or still with current owners awaiting new homes. Contact us viaEMAIL at: hannalu@msn.com for details, and we will connect you to the chow you are interested in.


---

WISH LIST: FOSTER HOMES & DONATIONS!!! The adoptable chows that we are not able to save---are because we don't have any foster homes. Please contact us if you are interested in fostering a chow for us. We provide spay & neuter and vaccinations if budget allows--Rescue work is a costly labor of love, and any support you can give only helps our dear chows and aids more rescue efforts.


---
---

NW Chow Chow Rescue


Beaverton, OR 97007


Email: hannalu@msn.com
Click here for a list of pets at this shelter


---

[Home] [Information] [Shelters] [Search]