AN OPPORTUNITY FOR YOU TO MEET THE DOGS AND TALK WITH MANY OF THEIR FOSTER MOMS AND DADS

NIKKI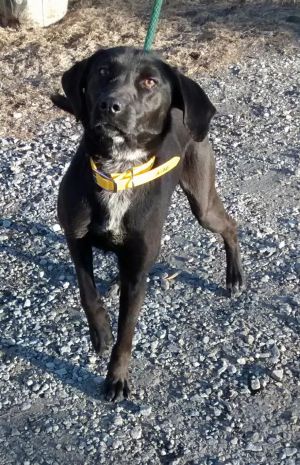 DOZER: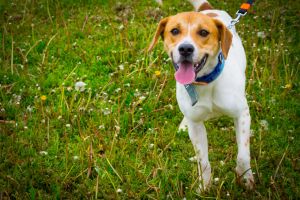 JJ: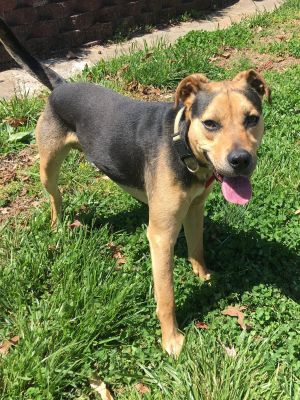 LADYBUG: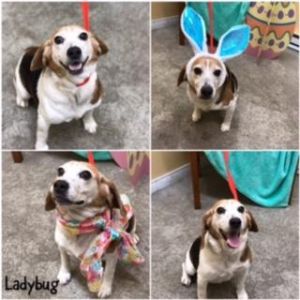 **********************************************************************************************************************************************************************
Who We Are
Edmund Burke once said "No one could make a greater mistake than he who did nothing because he could only do a little." I was determined I could do a little; I could help rescue dogs by starting my own little rescue. Maybe that would mean a lot to the wonderful, adoptable dogs that will be saved. Having experienced the pleasure of transporting dogs from high kill shelters and delivering them to the safety of their rescues and foster homes I decided that I too could make a difference in the lives of many deserving dogs. The best experience imaginable is delivering a rescued dog into the loving arms of their forever home. This rescue is a group of dedicated volunteers sincerely interested in helping a rescued dog on their journey to a new life.
Adopting a friend
We are not a shelter. All dogs are kept in a home where they are accessed for temperment. Our adoption process includes a short required application, reference checks, a home visit and a meeting with the dog. An adoption fee of $350.00 applies. All dogs are fully vetted which includes neutering/spaying, DHPP vaccination, Rabies vaccination, Heart Worm Test, fecal test, Bordatella vaccination, Wellness Exam and Health Certificate plus any other necessary medical treatments such a medications for worms, parasites,and heartworm treatment if the dog tests positive. The veterinary medical paperwork will be given to you upon adoption.
A completed application is required followed by a home visit and meet and greet with the dog. If we agree the dog is a good fit a meet and greet is arranged. In most cases the dog is brought to your home where you will be more comfortable and you can see how the dog will interact with members of your family and your home. The adoption fee is due upon adoption. A 10 day trial is offered. If the dog is returned during these 10 days $275 of the adoption fee will be refunded.
************************************************************************************************************************************************************************************************
FOSTER HOMES ARE URGENTLY NEEDED
"Each and every one of these dogs motivates me to keep fighting for their safety. I can honestly say this...if you don't foster a dog in your lifetime...you don't know the joy you have missed!!!! Never say a dog doesn't know you saved them.....they know!" Quote from a foster mom

To know how much it will hurt to let them go but to give all of your heart and love anyways knowing the dog will have a lifetime of love and happiness because you cared is worth all the tears."

Dolores Doherty

We rescue dogs mostly from Kentucky and Ohio that are on the list to be euthanized because no one wants them. Large packs of beagles are used for hunting. If a dog gets lost or is a poor hunter and has the misfortune to end up in a shelter it is euthanized unless a rescue such a mine steps up to save the dog. But we must have a safe place for the dog to go once we commit to saving it. We need someone who will be willing to open their heart and home to care for the dog on his journey to a forever home. Without fosters we are unable to save their lives. To feel the affection and gratitude of the dog who is alive because of you. To see him arrive so scared and unsure then blossom into an affectionate, trusting happy fun loving dog is so rewarding and gives you a sense of pride knowing you have saved a life. Often fostering can give you the opportunity to decide if you want to adopt the dog, sort of a trial fun.

Are There Costs Involved As A Foster Parent

A Dog's Dream Rescue will cover all veterinary expenses and food for dogs in our rescue. We only ask the fosters to provide plenty of love, patience, a warm bed, treats and some basic training to help socialize and increase their chances of being adopted.
How Long Will A Dog Be In Foster Care
It is an unknown when someone will fall in love and want to adopt the dog. It can vary from a few days to a few weeks. We try to obtain as much information about the dog as possible from the shelters. Many may not be house broken or have been mistreated while others may be fine with no issues to work through. Your help will increase their changes of finding new forever homes. We also know that it can be a tearful time for the foster when a permanent home has been found. You will feel an attachment and that is natural. But remember that it was YOU that gave this dog the gift of a second chance at a new life. Our foster homes have the unique advantage of getting to know their foster dog and will have the first option to adopt the dog.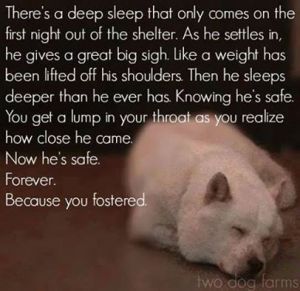 ---
A Dog's Dream Rescue
Dolores Doherty
Oakville, ON

905-617-0427
Email: adogsdreamrescue@cogeco.ca
Click here for a list of pets at this shelter


Email: adogsdreamrescue@cogeco.ca
---

[Home] [Information] [Shelters] [Search]