October 2nd Update- Please note due to circumstances out of our control, we can no longer adopt our furry friends out of province anymore. We deeply apologize.
Join us on facebook www.facebook.com/westminsterpetsanctuary
WE ARE IN THE PROCESS OF UPDATING OUR PAGE STAY TUNED!!!
Donate through Paypal
PLEASE USE CANADA HELPS VIA THE BUTTON BELOW>>YOU LITERALLY WILL BE SAVING LIVES!!!
We need committed MONTHLY donors to keep us going, please we beg of you to help us, in our work with only the wonderful special need animals, give as little as $5 a month, or anything you can afford,EVERY DOLLAR HELPS these special needs animals that need our help or will die
We are also in desperate need of Corporate Sponsor's, keep in mind NO ONE here is paid a dime for anything, nor are we re-imbursed for anything related to the animals that comes out of our pockets..every dollar donated, goes directly to the animals
Winston was found roadside, no one stopped to help this dog who was breathing, in shock with a broken back. He is here at the Sanctuary where he will be cared for, loved, without ever having to feel fear again.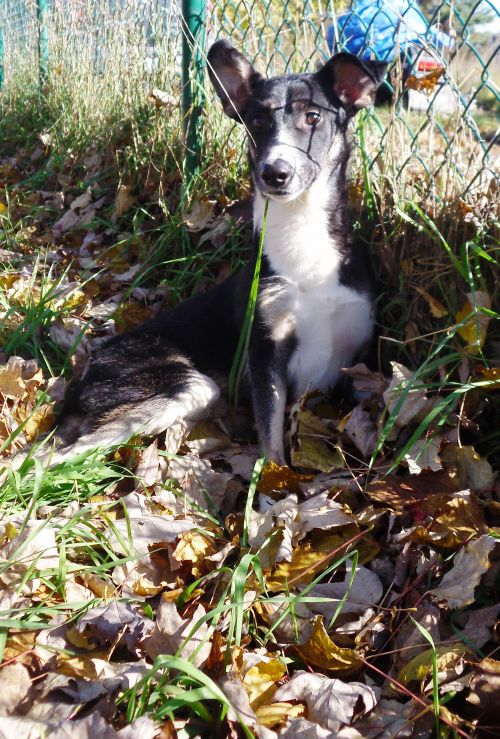 Here is Tina, Winston's sister, who as you can see by Xrays, was shot! She needs our help, every dollar donated will go towards her care as with all the animals! Please lets help give her a life of hope, great medical care, and a life of never having to face abuse again!!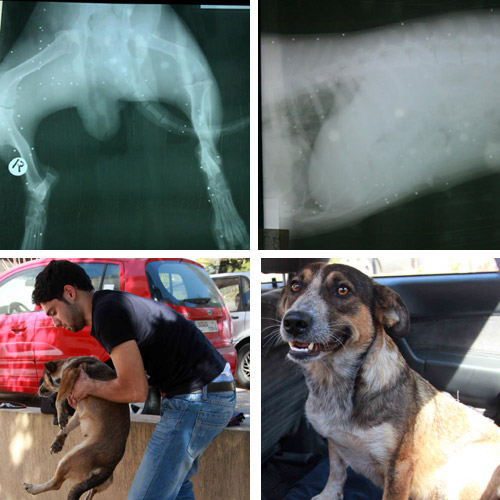 We are absolutely desperate for REGULAR monthly donor's no amount is too small, please help us continue taking in the "special one's by making a regular contribution to us, or if you prefer a one time donation we would greatly appreciate that as well

Without you, we simply cannot help the one's that have no voice because they have "special medical need's", Each and every dollar YOU give directly goes into the Animals ONLY, nobody is paid anything, nor reimbursed for anything, we firmly believe every dollar donated should go directly into animal care




Keep in mind we do not RESCUE the easy cases..we take on those that have no voice that need extra care and that would otherwise die, without our help
Cannot Adopt but want to help??? Simply pick out the animal you wish to sponsor and either put the dog or cats name in the Canada Helps or Paypal notes area, and we will be sure that they get in ASAP!!
Thank you so much for caring!!
(please note if you get a fatal error message it is because you are using Internet Explorer, you may simply go to www.paypal.com, click the "send money" button to our main Sanctuary email at kxo156@aol.com and we will receive the donation!!!)


Our dogs and cats love to sleep on Kuranda beds, but we don't have enough for everyone. If you would like to donate a bed at a special wholesale price for a another dog or cat to sleep in comfort, please donate a Kuranda bed.

Come inside and visit some of our WONDERFUL NEW fantastic pet friends under our Adoptable Pets! You will not be disappointed with the love we are offering to share!!

Can't adopt but want to help? Why not become an "Animal Guardian" to a pet in need? For just $20 a month you can make all the difference to one of our special needs dogs or cats. 100% of your donation goes directly towards the care of the dog or cat that you choose to sponsor. In return, you will receive a photo of the animal you've chosen, along with your tax deductible receipt. What could be better than giving your support to critters who started out having no chance? For less than the cost of a coffee a day, you could help provide things like food and medical care to the animal you choose to sponsor.




A MIRACLE AT THE SANCTUARY!!!! BEAUTIFUL SHEEBA FOUND HER PERFECT FOREVER HOME!!!

Please read her story under our Happy Tails..many thanks to the Clarenville SPCA in NFLD for sending this girl to us to help, and to her new forever family P.M. for loving her just because she is such a wonderful girl, and knowing her "special need" makes her even all the more special!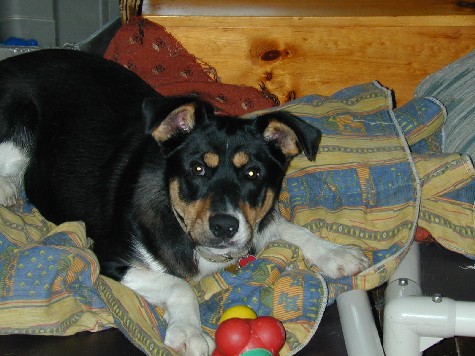 What is the Westminster Pet Sanctuary?
Westminster is a dedicated, hard working, registered charity. All of our members and volunteers are unpaid so 100% of every dollar donated goes towards the critter's care. We do this because all creatures big and small deserve to know what love is and we do not mind showing them!
Unlike some other shelters, our animals are not kept in cages. In order to better socialize them - they live as members of our families either at the Sanctuary or in a foster home. By the time you adopt them they will have had LOTS of contact with not only people, but other cats, dogs, and various other creatures!
We are a 100% "no kill" Sanctuary and will only euthanize a pet if it is in unimaginable pain that can never be recovered from. This is a belief that we do not take lightly. Our Sanctuary has never euthanized an animal due to space limitations, money, illness, or age. If the animal does not find a home it stays with us.
We do not receive funding from any corporations nor can we afford to have gala events or purchase tv commercials. Our money goes - and always has gone - right into the care of the animals. We have ZERO administration costs because we operate out of our own homes and have no paid staff. Sadly - funding and support is just not there for us to continue taking in the volumes of animals that people want us to. Our Sanctuary spends in so much money for Vet care and taking care of these animals. Most often we take in those that would not survive without us. We take in those that are often on the brink of death from abuse or neglect. We take in the pets who need us most.
If the pets are medically fit they are put up for adoption. Terminally ill rescues stay at the Sanctuary so that they may enjoy their remaining time surrounded with love and all the comforts of a safe and happy home.
We are not only a pet adoption service - we are a Sanctuary.
Want To Help But Don't Know How?
We are always in need of dedicated foster homes! It's a win-win situation! You provide what's most needed - TLC - and we provide the rest. It's a wonderful way to give back to an animal in need - especially if you are unable to adopt permanently. Interested in becoming one of our foster parents? Please contact us today!

As always, cash donations are most appreciated. We'll make it easy for you too - you can now donate online through "Canada Helps" and receive your tax receipt immediately! Just "click" and donate below - trust me - it'll feel good!
There are lots of things on our wish list that we are always in need of as well! If you'd like to help us out by donating something on our wish list we would certainly appreciate it!
*Corporate Sponsors PLEASE!!!
*Dog crates and carriers
* cat carriers
* towels and blankets
* canned dog food
* cat food, either cans or dry
* cat litter,clumping
* cat toys and strong dog toys!
* dog collars/leashes
* dog beds
* Canadian Tire Money
* cleaning Products
* cell phone cards to Telus, essential for communication for animal emergencies
* dog food
* Gift Certificates to Walmart, Global Pet food, Petsmart, or for various pet stores
---
Adopting a Friend
We have a simple adoption process and our service is very personal to ensure everyone involved in the adoption process has a sucessful happy ending story.

1. Fill out an adoption application which does include references (including a veterinary reference) which we will phone
2. A phone interview
3. A home visit
4. A meet and greet with other animals in your home if applicable

We also have a 100% guarantee if you can no longer keep the adopted pet for any reason - we take them back NO QUESTIONS ASKED. This is in our adoption contract as well.

Please note that we DO NOT permit declawing (amputation) of any of our cats or kittens nor do we permit them to become outside pets. The only safe pet, is an indoor pet! We also DO NOT permit taildocking, ear cropping or de-barking of the dogs in our care.

Our adoption fees are very reasonable and include the following:

* Kittens: first set of vaccinations, dewormed, demited, revolution treatment, and health checked by a licensed veterinarian. We also have a spay/neuter program when the kittens are old enough.
* Adult Cats (ages 1-7 years): all vaccinations, dewormed, revolution treatment, demited, health checked by a licensed veterinarian and have already been spayed or neutered for you.
* Senior/Special Needs Cats (over 7 years): all vaccinations, dewormed, demited, revolution treatment, health checked and have already been spayed or neutered for you.
* Dogs: health check, deworming, revolution treatment, vaccinations, spayed/neutered and temperament tested
* Puppies: spay/neuter, up to date vaccines, deworming, parasite treatments and health check
*All adults cats and dogs, kittens over 4 months old and puppies over 8 weeks old are spayed or neutered prior to adoption. NO EXCEPTIONS.*
Feel free to ask us for references too. We would be proud to provide a reference list to you as well as the contact information for the veterinarians that have cared for our animals.



---
We Want To Hear From You!
The easiest and quickest way to get a response is by emailing us. Please keep in mind that the Sanctuary is run entirely by volunteers who have full-time jobs, families and pets of their own. So please be patient in waiting for a response. Please do not phone the sanctuary before 8am or after 8pm. We are closed on Sundays - even "you know who" had a day of rest and after the weeks we have, we deserve one too! Thank you, we look forward to hearing from you!




In addition NO "drop off's" of unwanted pet's permitted, and any such drop off's that do occur, surveillance will be forwarded to proper authorities If you wish to see if the Sanctuary has a spot for your animal, contact us via email



Email please
kxo156@aol.com
---
Click here for a list of pets at this shelter
---

[Home] [Information] [Shelters] [Search]