Upper Credit Humane Society
Upper Credit Humane Society helps hundreds of animals each year find loving homes! We rely heavily on donations from people like you. Your kind support will help us buy the necessities to keep our animals well fed, sheltered and cared for. Medical care of shelter animals is very expensive and with your help, our animals will get the attention they require and deserve.
---
Our Featured Pets...
Barnaby is a very special guy who is looking for a very special home. This poor fellow has been through a lot in his life, and along the way contracted FIV. He would love to find a home with other FIV + cats, or where he's the only feline and will receive lots of affection! He is an incredibly sweet cat, and lives to be cuddled (that's not a typo!). He has huge cheeks and huge feet, and a huge heart to match!!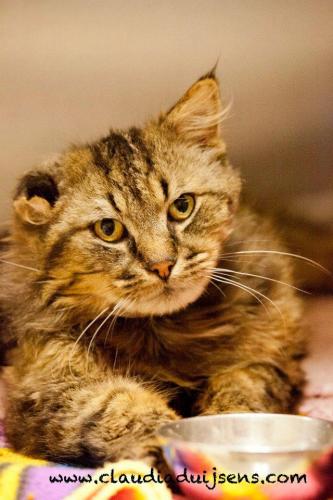 News
For more details please check out the home page of our website: www.uppercredit.com

____________________________________________________

Our open hours are now Monday thru Friday 11:00 - 6:00!

We are now open Saturday and Sunday afternoons from 12:00 - 5:00!

____________________________________________________

Special thanks to Claudia Duijsens for generously donating both her time and skill to the shelter and providing us with numerous professional photographs of our residents! Thanks also go to her and her family for adopting two of our cats and giving them a wonderful and loving home!

More of Claudia's work and contact info can be found on her website: www.claudiaduijsens.com

____________________________________________________
U.C.H.S. Trooper's Fund - MORE DONATIONS URGENTLY NEEDED
The Upper Credit Humane Society's "Trooper's Fund" was founded in the name of "Trooper" the lab cross who touched the hearts of so many as he battled his way back from 35 lbs and near starvation to living life to the fullest in the very happiest of homes.
The donations that have been made to the Fund since its inception have helped so many animals get a new start in life and just like Trooper have been adopted by loving families. But this Fund is running perilously low!!! We need more donations to continue to be able to help these special cases.
Here are some of the animals Trooper's Fund has helped:
Ruby, who needed a leg amputated after arriving to the shelter with an old injury. Thanks to Trooper's Fund we were able to perform the surgery and she is now living the life of luxury in her forever home!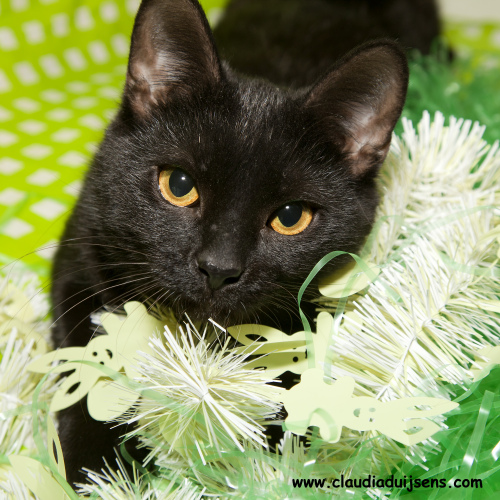 Charlotte, who needed extensive dental surgery and has since found her perfect forever home!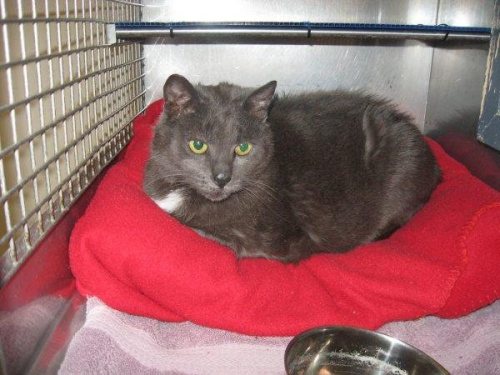 Anyone wishing to donate to the Trooper Fund (which constantly needs replenishing) can do so at either the Thrift Shop on Moore Park Plaza, Georgetown or the Shelter in Erin during business hours by cheque, Visa/ Mastercard, debit or cash, or additionally by mail to Upper Credit Humane Society, 5383 Trafalgar Road, Erin, Ontario N0B 1TO marked "Trooper's Fund".
Every donation, either big or small, is gratefully received and you can rest assured it will continue to help animals with special needs get the care they deserve….but we cannot do it without you!
---
Who We Are
Our shelter operates in the Town of Erin. We receive no support from any level of government, relying on fundraising activities and our community for our entire budget. We rely on part-time staff and many volunteers to operate our shelter.
Adopting a Friend
Interested in adopting one of our animals? Here's our procedure:
Applicants are required to come in person, with the entire family, for an interview. If the family includes a dog, bring them with you so we can make sure everyone gets along. We try to match our dog's temperament and age with the family's demographics and lifestyle.
We do not operate on a first come first serve basis, instead we select the home that is best suited for the animal being applied for. If an applicant is not chosen for the animal they are interested in but is a suitable candidate for adoption, we will keep the application on file in the hope that we can make a positive match in the future.
Unfortunately, we receive too many inquiries regarding specific breeds or sizes to keep track of everyone's requests, so we ask that you keep checking the website at www.uppercredit.com to see if we have anything of interest. We try to answer all e-mails, but sometimes the volume overwhelms our resources.
Our adoption fee for a dog is $320.00, which includes vaccines, spay/neuter and microchip. Our adoption fee for a cat is $160.00, which also includes vaccines, spay/neuter, microchip and tax. We also send you home with enough of the pet's food to allow a gradual change to the food you choose to feed them. Please note that all fees are subject to change without notice.
Come Visit Us!
We'd be happy to have you come and visit our shelter.
---
Upper Credit Humane Society
5383 Wellington Road 24
Erin, ON, N0B 1T0
Phone: (519) 833-2287

Email: adoptions@uppercredit.com
www.uppercredit.com
Click here for a list of pets at this shelter
---

[Home] [Information] [Shelters] [Search]