Ahimsa Rescue Foundation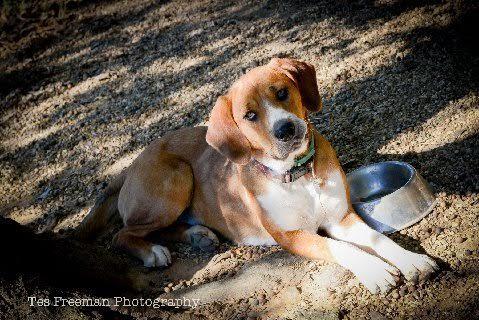 Murphy is a sweet and fun loving girl. She has a good temperament, gets along well with other dogs and loves people. Sweet Murphy was found running lose by a kind family taking a canoe trip on the Mulberry River in Arkansas. Murphy had no form of ID, and her guardians could not be found. Murphy needs a new family who can give her a whole lotta love. One look into her golden eyes and you can't go back. You are hers and she is yours. approx. DOB: June 2013 If you are interested in giving Murphy a good home please complete her on line adoption application at www.ahimsarescuefoundation.org


If interested in this pet, please complete our online application at Ahimsa Rescue Foundation


To Donate a Kuranda Bed to Ahimsa Rescue Click Here
News
MAKE PET ADOPTION YOUR FIRST OPTION. No one will ever provide you with as much unconditional love and loyalty or greet you with as much enthusiasm as a pet will. Don't breed or buy while shelter animals die. Have your pet spayed or neutered; there are not enough homes. One unspayed female dog and her offspring can produce 67,000 in just six years. The average number of litters in one year is two, the number of puppies in an average litter is 6-10, and a puppy can come into puberty/heat as early as 5 months.

IF YOU SEE A DOG YOU WOULD LIKE TO ADOPT PLEASE GO TO OUR WEBSITE AND FILL OUT THE ON-LINE ADOPTION APPLICATION AT:Ahimsa Rescue Foundation
Who We Are
Our Mission is to place needy animals in responsible homes, provide humane education, and encourage spaying and neutering because there are not enough homes.

Ahimsa Rescue Foundation envisions a world in which people meet the physical and emotional needs of domestic animals and change their interaction with animals evolving from exploitation and harm to respect and compassion.

Ahimsa Rescue Foundation specializes in the rescue and placement of abused, unwanted and abandoned companion animals. We never discriminate on the basis of health, age or breed. By involving and educating the community, Ahimsa Rescue Foundation works to raise the public's awareness of the plight of homeless animals as well as realizing the benefits of adopting an animal in need. Our animals are examined, vaccinated, spayed or neutered and receive all medical treatment before they are adopted in carefully screened homes.

Ahimsa Rescue Foundation is an all volunteer not for profit 501 (c)(3) organization. There are no employees or paid staff at Ahimsa Rescue. Ahimsa Rescue operates by virtue of generous and compassionate volunteers who graciously and freely give their time, energy, and resources. They receive NO compensation other than the deep satisfaction in knowing that they are saving the lives of animals who are vigilant guards, relentless messengers, gentle baby-sitters, brave soldiers, hilarious clowns, and mostly, dear friends.

Not to hurt our humble brethren is our first duty to them, but to stop there is not enough. We have a higher mission to be of service to them wherever they require it. Francis of Assisi


Adopting a friend
There is a knack to finding a good match for a pet and a family and we pride ourselves on taking time and care in doing that. The comfort and safety of the animals in our primary concern.

You MUST fill out an application to be considered for adopting a pet. To complete an on-line adoption application: Ahimsa Rescue Foundation

"He is your friend, your partner, your defender, your dog. You are his life, his love, his leader. He will be yours faithful, and true to the last beat of his heart. You owe it to him to be worthy of such devotion."


---
Ahimsa Rescue Foundation
Muldrow, OK 74948
e-mail: savingpaws@aol.com
fax: 918-427-7420
For our Adoption Application please go to our website and complete it on-line at: Ahimsa Rescue Foundation


Click here for a list of pets at this shelter

---

[Home] [Information] [Shelters] [Search]