Specializing in Pit Bulls!

BBHS is extremely Proud to be Sponsored Natural Balance, a company that truly cares about pets; both yours and ones waiting to find homes!!




Please take a moment to watch our pro-pit bull video!

$5000 REWARD
DOG FIGHTING HOTLINE:
1-877-847-4787 begin_of_the_skype_highlighting              1-877-847-4787      end_of_the_skype_highlighting

"If somebody is too stupid to understand the fundamental immorality of dog fighting, you're never going to be able to explain it to him." -Kevin Hench
Help save innocent lives by reporting dog fighters, you can stay completely anonymous and if the people are convicted of the crime, you are awarded $5000!!



---
OUR FEATURED BULLY...

Saben is a wonderful boy, he is a 1 year old male Pit Bull/ Shar Pei Mix, he would rather play and give hugs and kisses than try to be macho, he make look tough but he is a big softie! To adopt Saben apply online at www.bullybreedhumanesociety.org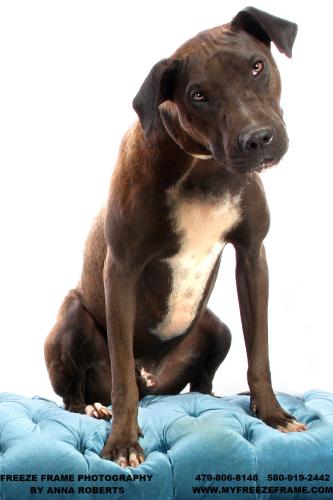 BBHS NEWS
COME MEET SOME OF OUR PUPS & OUR ADULT DOGS AT OUR NEXT ADOPTION EVENT ON 04-02-2011 FROM 11AM-4PM AT JUST 4 K9S IN LAWTON,1302 NW 47TH ST NEXT TO LOWES ON CACHE RD, CALL 580-917-5720 OR 580-536-5505 FOR MORE INFO ,WE HOPE TO SEE YOU THERE!
Notice December 2010: Free adoptions the whole month of December, all of are pets come spayed/neutered, microchipped, up to date on shots, and current on heartworm preventative. See all of the wonderful dogs we have for adoption and what is a better Christmas gift than one of are puppies or adult dogs. Our adoption events on 12-4 & 12-11 went great, we have gotten a total of 11 dogs adopted into great homes. Also it was a pleasure to see past adopters and there happy pets. Please feel free to come out and see us at are next adoption event 12-18 from 10-5pm and we hope to have another successful adoption day. We are always looking for foster parents so if one is not ready to adopt but would like to help out a great cause by fostering one of are wonderful dogs please email us at bullybreedhumanesociety@yahoo.com. We hope everyone has a great Christmas and New Year.

Notice November 2010:Our adoption event on November 6 at Just 4 K9S went good. We were happy to see everyone that stopped out. We got several dogs adopted and we also happy to see the previous adopters that had adopted from us with there dogs. We would like to give a special thanks for anyone that has given us donations and to all the volunteers we have. On November 20, 2010 we are conducting a adoption event in Oklahoma City at A1 Pet Emporium from 12pm-4pm. We hope to see you there and if we are unable to see you in the city we will be holding are next adoption event on Dec. 4,2010 at Just 4 K9s. Again we are looking for foster parents so if one is interested please email us.

Notice October 2010:Our adoption event on October 9 at Pat's Wash Tub went very well. We had a decent amount of people to stop out and it was a beautiful day out so a lot of people that were getting there vehicles washed stopped by. Even one person asked if we had brought all these dogs to give them a bath and we did find it funny due to us having 10 dogs and we replied know we are a Humane Society here for a adoption event. We would like to thank everyone that stopped out and again we are still looking for some individual's that are interested in fostering, so if one is interested in fostering please email us. Again thank everyone for the support and are next event will be held on November 6 at Just 4K9s so hope to see you there.

Notice September 2010:Our adoption event on September 4 went well and we hope everyone had a good Labor Day Weekend. We got 4 dogs adopted to wonderful homes and were pleased to have the individuals that stopped by to say hi. We are pleased to announce that on September 18 from 8:00-5:00 PM we will be having a adoption event in Del City at the "Hawgs for Hounds" Poker Run/Adoption Event. For more information please go to this link, http://www.reddirtboxerrescue.com. Once on Red Dirt Boxer's Rescue webpage please scroll down or you can click on the events section and it will list detailed information about the event. Also to let one know even if one is not interested in adopting, one can still bring there pets out. If one has any questions or can't find what they are looking for please feel free to call us, and if one can't make it to this event are next event at Just 4 canine's will be held on October 2 from 11:00AM-3:00PM. We hope to see some similar faces at both events and thanks to everyone for all the support and we are still looking for foster homes for some of our dogs so if someone is interested just fill out an application and make a note on the application that you are interested in fostering. Thank You!

Notice August 2010:Our adoption event went well on August 14th and we were happy to see everyone that showed up. We got 4 dogs adopted into very good homes so it was overall a very wonderful day. We also got to see some of the past dogs we adopted out come by and visit and they are all doing very well. It's always nice when one is a rescue and we get to see the dogs we have adopted out and how well they are doing with there families. We appreciate all the support we get and we are grateful. Also to let everyone know we are still always looking for wonderful foster homes. We hope to see everyone at are next adoption event which will soon be posted.

Notice July 2010:Our adoption event went well on July 10th and we were happy to see the everyone that came out. We would like you to know that if you are interested in fostering a dog all you need to do is fill out one of our adoption applications and make a note that you are interested in fostering. We conduct the process just about the same as a adoption but all you would be responsible for is providing love, shelter, and food, we provide all the vetting for our foster dogs. We know some people really want to help out but can't adopt so that is why we hope to find more people willing to join our foster program. We will be holding our next adoption event on Saturday July 31, 2010 from 11 AM- 4 PM where we will have some puppies and many of our adult dogs. We hope to see you there.

Notice June 2010:We would like to say thank you for all that came out to the adoption days of summer which was held on June 26, 2010. It was a great turnout, we got 10 dogs adopted. At this time we would like to say a special thanks to Gwena & Jeff McIntosh the owners of Just 4 K-9's which made all of this adoption fair possible, so thank you again. Also thanks to Natural Balance for being their as well. Please check back for upcoming news and exciting information with Bully Breed and we hope to see you at are next adoption event which is being held Saturday July 10, 2010 from 11am-3pm.

Notice May 2010: We are proud and excited to announce "Natural Balance" ultra premium pet food as our Sponsor. Natural Balance stays true to the quote on every bag of food "Help me help animals. Natural Balance is committed to helping animals by donating to local animal charities." In our Humane Society not only do we have anywhere from 30 to 40 dogs and puppies waiting to find homes but we also take in a lot of dogs that need special care and rehabilitation. The high quality of Natural Balance products produces outstanding results with these dogs; as you can see in their pictures, they gain the right amount of weight and their coats are sleek and shiny! The ingredients speak for themselves, unlike most large pet food companies Natural Balance food does not contain any artificial flavors, colors, preservatives, bleached ingredients or byproducts! We feed the dogs in BBHS Natural Balance and we encourage all of our clients to do the same, the food is truly exceptional and the company is great, they really do care about pets!

Notice October 2009: We have waived the adoption fees on 10 of our dogs to help find them homes before winter, an approved application and home visit is still required, the only thing that has changed is the adoption fee, to apply for any of our dogs please fill out an application on our website www.bullybreedhumanesociety.org

IMPORTANT NOTICE: In may of 2009 Bark Oklahoma Bully Breed Rescue officially became Bully Breed Humane Society, we are still going to have approx. 20 dogs available for adoption but now we are also in the process of setting up training classes for Pit Bulls only; the goal of these classes is preparation for the Canine Good Citizen/Therapy Dog Certification test. Having several working Therapy Pit Bulls in our community is one of our goals we hope to accomplish this year, if you are interested in getting your dog into this program please email us at bullybreedhumanesociety@yahoo.com!

In the future we hope to provide Low Cost/Free spay and neuter surgeries for Pit Bulls in our community as grants allow, we hope to have at least one clinic in 2009 for 100 pit bulls inside Lawton City Limits.
We are going through a lot of exciting changes right now, being a "Humane Society" we will be setting up meetings with members and advisors, anyone and everyone that cares about Pit Bulls is invited to join us! Please have patience with us while we are undergoing these changes, we love feedback so if there is a question, comment, suggestion or concern you have we would love to hear from you!


03/2009 NOTICE: We are currently NOT ACCEPTING any owner surrenders for any reason, if you do not receive a call/email regarding your dog that you can no longer keep it is because we receive a high volume of these calls/emails daily and we cannot take your dog, if you want to send pics/bios we will place them on our website to help you find them homes.

10/2008 Notice: We DO NOT service pit bull breeders, even if you want one of our dogs just as a companion, please do not contact us for an application unless you would like us to spay or neuter your dogs in order to be approved for adoption, otherwise please be warned that you will receive pictures and information about the REALITY of what happens to puppies brought into the world by irresponsible breeders.

09/2008 Notice: We have made micro-chips mandatory, also most of our female dogs will have a spay tattoo, this is not a tracking number it provides verification of a spay surgery.




WHO WE ARE AT BBHS
We are the Bully Breed Humane Society , this means that we focus on American Pit Bull Terriers, American Staffordshire Terriers, Staffordshire Bull Terriers, all types of Mastiffs, Bull Terriers, American Bulldogs, Boxers, English & French Bulldogs. Occasionally we do have other breeds especially giant breeds, dobies and rotties, if you are looking for a certain breed in our area just contact us and we can direct you to one of the rescues that we network with that may have that breed. We are small scale so we are able to give more care and individual time to each dog, most often we take in shelter dogs or strays, if you have found a dog, please make fliers, place a (free) found ad in the paper, and do your best to find the owner before contacting us, sending pictures and providing as much information as possible is the fastest way to get help. We do not take in owner surrenders often, but at any given time we may have room or a foster home open, again just contact us with detailed information and pictures.
Contact us at:
bullybreedhumanesociety@YAHOO.COM
580-917-5720
580-917-5734
The best way to reach us is email! Leave messages we will get back to you as soon as possible

ADOPTING A BULLY BUDDY
Our adoption process is simple but thorough, just apply online at www.BULLYBREEDHUMANESOCIETY.org or email us for an application, we will research your vet, landlord, and references, once approved we will conduct a home visit, and when the dog comes to your home we will go over a contract with you. Our adoption fees vary by dog, for puppies that are not yet weaned a deposit is required. All of our dogs are spayed/neutered, up to date on all shots, heart worm tested, and Micro-chiped.


HOW TO MEET OUR DOGS
We do not have set operating hours, we are Appointment Only. We do not have a location or facility our humane society is foster home based, if you would like to meet our dogs please contact us by application and we will schedule an appointment after your application has been approved, you don't have to fill the application out for a specific dog but you do have to complete one to meet our dogs unless we are having an adoption fair. Donations to help us with the vet care of the dogs in our rescue can be sent directly to our vet, thank you!

CHAMBERS VET CLINIC 1704 SE 60TH ST. LAWTON,OK 73501 (580) 357-9833

Donations for food/general care can be mailed to:
BBHS
12048 Czech Hall Cir.
Yukon, OK 73099

Thanks from the pups and their caretakers!!
---

VAW SPOT CLINIC, OUR SPAY/NEUTER CLINIC! Low Cost, High Quality, Call 405-606-8476 to make an appointment :D



Bully Breed Humane Society


Lawton, OK 73507
Phone: 580-917-5720, 580-917-5734

Email: BullyBreedHumaneSociety@yahoo.com
Click here for a list of pets at this shelter

---

[Home] [Information] [Shelters] [Search]