Links
Featured Dog:


Were you thinking about getting a dog and then realized one wasn't enough? Today is your lucky day! Meet Flicka and Mowgli! These two have been together for years and should be adopted as a pair. They are both house trained and love their chew toys, but you won't have to worry about getting them confused! Mowgli loves to play! Give him a chew toy in the house or throw a ball for him in the back yard and watch him go! Flicka prefers to be close to her people, showering them with kisses and cuddles. Both of these dogs are the perfect combination of energetic and laid back. It's all too easy to fall in love with both of them! Come fall in love with these two and meet your new best friends! To learn more about Flicka and Mowgli, check them out here: Click Here.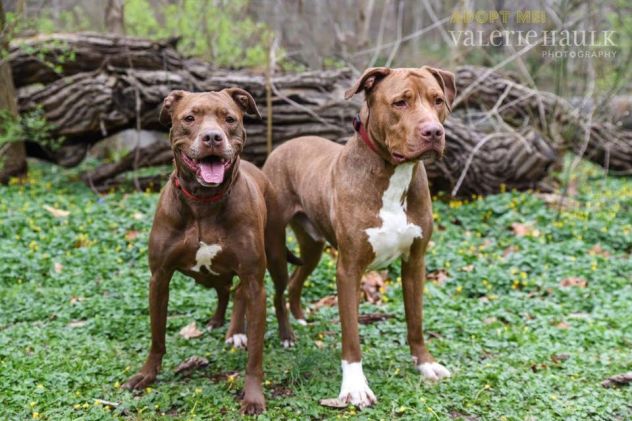 How To Meet Our Pets

Peace For Paws is an organization that coordinates a network of foster homes where rescued pets live until adopted. We do not operate an animal shelter. If you are interested in meeting one of our rescued pets, please fill out an adoption application. If your application is approved, the foster family for the pet you are interested in will contact you to schedule a meeting.



Request Your Dream Pet

Peace For Paws works with shelters all across the state and some outside of the state. Most of the dogs we take are never viewable for adoption at the shelter we take them from for different reasons. Peace for Paws Ohio is forced to pass on many adoptable dogs due to lack of space. If there is a specific type of dog you are looking for, please submit a breed request form. We will inform the shelters we are working with that we have a spot for a specific type of dog, and help you to meet your perfect match AND save a life!

***You MUST have an approved adoption application with us as well before we will release a dog to you***

Click Here to submit a Breed Request Form



Adoption Process

Our adoption process consists of submitting an application, meeting the pet, and completing a home visit by one of our representatives. This process may take several days. Adoption fees start at $175. The fee includes all vaccinations, a heartworm test, neutering, and microchipping.
Please Note: Peace for Paws Ohio does not adopt outside Ohio

Fill out an Adoption Application.



Monthly Events

Mingle with Our Mutts at the Franklin County Dog Shelter - Peace for Paws is proud to announce our participation in Mingle with Our Mutts at the Franklin County Dog Shelter. The first and third Sunday of every month, rain or shine, we will be there with some of our adoptable dogs. Mingle with Our Mutts is from 12:00pm- 2:00pm at 4340 Tamarak Blv, Columbus Ohio (Off Morse Rd behind Menards, old Northland mall location). Because we have limited space, we ask you email us at adopt@peaceforpawsohio.org if you are interested in meeting a specific dog so we can make sure they are there!

Monthly Volunteer Meetings- Last Sunday of the month (4pm) - visit us on Facebook for more details.



Who is Peace For Paws Ohio

Peace for Paws Ohio is a non-profit, tax-exempt, 501(c)(3) organization to assist with the homeless pet overpopulation in Ohio. Our mission is to provide education and financial support for spay and neuter efforts in rural areas, foster and adopt dogs from high-kill shelters, provide resources to shelters or humane societies who are caring for animals from large-scale rescues, support Ohio legislation for companion animal protection, and provide temporary pet food assistance for families going through financial hardship. This organization is made up of 100% volunteers.

Peace for Paws Ohio was founded August 6, 2011 in Dublin, Ohio, by a group of dedicated animal lovers. Before forming Peace for Paws Ohio, the members individually volunteered at various Ohio shelters and a large-scale hoarding rescue, and were involved in promoting animal protection legislation in Ohio.



Foster For Us

Foster parents are the MOST important part of our rescue. Without them, we would have no where to put our rescued pets! We are limited on the number of dogs we can save because we are limited on the number of foster homes we have. Fostering a dog means you give it the love, shelter, and care that it needs until it finds its forever home. Peace For Paws Ohio covers all medical and food expenses while the dog is in our care, and foster parents have a huge say in which forever homes are suitable for their foster-kids. Foster parents also have the first option of adopting their foster kids! We work hard to accommodate you, and being an all breed rescue we will only place dogs in your home that your are comfortable with. Help us save more lives, and foster today!

Click Here to submit a Foster Application

For more information about fostering, click here: FAQ.