html>
BROWN ANIMAL RESCUE AND NOAH'S ARK
PLEASE SHARE WITH YOUR CAT LOVING FRIENDS NO CAT HOME SHOULD BE WITHOUT CAT TV. All the cat's here at Brown Animal Rescue love CAT TV. We had to get old TV's and bought 11 DVD players so all the cat's could enjoy CAT TV. For a donation of $15 get 1 DVD $25 get 2 DVD's $30 get set of 3 DVD's we will mail to you in US, you can pick up in person or if a volunteer is going to be in your area we might be able to deliver. click on the donate button on this PETFINDER page. Make sure to put the address you would like them sent to. Contact us by e-mail at thehouseofboos@yahoo.com If you know the telephone number please feel free to call PETFINDER page and click on the donate button. Make sure to put the address you would like them sent to. UPDATE on Annie. Annie's tests came back Thursday 9-3-15 and unfortunately it is Lymphoma. She saw our vet Mark Hayes and then we called Dr. Harris who is our oncologists. We took her right over, Annie started her chemo that very same day. No time to waste with cancer. Annie is doing and feeling better and she got the drain out of her head. Annie is a very happy sweet sweet girl. Annie's date of birth is 7-30-09 so she is only 6 years old. If you pray please pray for sweet Annie. Annie gets her 2nd round of chemo tomorrow. If anyone would like to donate to help with Annie's care you can go to out petfinder page where you will find a donate button. You can also e-mail me for the mailing address. Anything would be greatly appreciated. Annie will have at least 6 treatments at $160.00 for each treatment. In addition she will be receiving testing and of course all the meds that she needs to take. If there is any way at all you can help with her expenses it would greatly be appreciated. If you would like to help Annie or any of the other babies please click on the donate button below. Thank you. We cannot do it alone anymore. We need your help. If you would like to make a donation please click on our donation button below or e-mail us at thehouseofboos@yahoo.com. If there is any way that you could be of assistance we would be very grateful. We are also in need of cat food. WISH LIST CAT FOOD PAPER TOWELS BLEACH ODOBAN LIQUID HAND SOAP DAWN DISH SOAP THESE CAN BE USED WE NEED SHEETS ANY SIZE, BEDSPREADS, BLANKETS & ETC We are helping several families place kittens, because we are over run we are not able to take them in. we are helping to get the cats and their dogs get spayed/neutered, This is quite an expensive, we are helping many with cat and dog food, dewormer, heartworm/flea prevention for all their pets, cat carriers & etc.. I looking for a kitten we have kittens, kittens & more kittens. IF YOU DO NOT HEAR BACK FROM US WITHIN 12 HOURS PLEASE E-MAIL US AGAIN AT OUR NEW E-MAIL thehouseofboos@yahoo.com OUR RESCUE COMPUTER HAS MALFUNCTIONED AND CAN NOT BE REPAIRED. WE ARE IN DESPERATE NEED OF A NEW OR USED LAPTOP COMPUTER. IF YOU HAVE ONE TO DONATE PLEASE CONTACT US AT thehouseofboos@yahoo.com. WE CAN ALSO ACCEPT DONATIONS FOR A COMPUTER BY USING THE DONATION BUTTON ON THIS SITE. WE ARE NOT CONNECTED IN ANY WAY WITH BROWN COUNTY DOG POUND BUT WE ARE SURE THEY WOULD ALSO HAVE A LOT OF WONDERFUL DOGS FOR ADOPTION, PLEASE CHECK THEM OUT. PLEASE PUT YOUR TELEPHONE NUMBER WHEN YOU E-MAIL US SO SOMEONE CAN CALL YOU BACK ASAP. SEVERAL OF THE VOLUNTEERS HERE AT BROWN ANIMAL RESCUE HAVE BEEN TAKING JUICE PLUS AND FEELING MUCH BETTER. WE ALL LOVE JUICE PLUE SO MUCH THAT WE ARE NOW JUICE PLUS DISTRIBUTORS. JUICE PLUS PROVIDES WHOLE FOOD BASED NUTRITION AND ALL PROCEEDS GO TO OUR RESCUE. IF YOU WOULD LIKE MORE INFO PLEASE E-MAIL US AT - thehouseofboos@yahoo.com thank you.
Our Adoptable Pet List

- PLEASE E-MAIL thehouseofboos@yahoo.com WE ALWAYS NEED DONATIONS TO HELP OUR WONDERFUL BABIES FOR VET CARE, FOOD, LITTER, HEARTWORM/FLEA PREVENTION. THANK YOU FOR ANY HELP YOU CAN GIVE, ANY AMOUNT WILL BE GREATLY APPRECIATED.. JUST CLICK ON THE DONATION BUTTON. YOU CAN DONATE WITH CREDIT CARD OR PAYPAL. TO SEND A CHECK JUST E-MAIL US. WE ARE A NO KILL RESCUE, WE ARE ALL VOLUNTEER, NON-PROFIT 501(C)3 ORGANIZATION, DEDICATED TO HELPING AS MANY HOMELESS DOGS AND CATS AS WE CAN, WE ARE ALWAY OVERWHELMED WITH WONDERFUL DOGS AND CATS AND WE NEED TO FIND GOOD PERMANENT, LOVING HOMES. YOU TOO CAN SAVES LIVES - SPAY/NEUTER AND ADOPT.



******URGENT NEEDS******* WE ARE OVER RUN WITH KITTENS, CATS AND DOGS WE NEED GOOD FAMILIES TO ADOPT. THANK YOU FOR VISITING.

Our Featured Pet...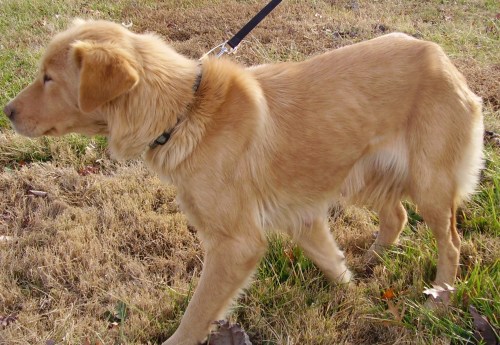 THIS IS JUST ONE OF 4 RINGS BEING SOLD TO RAISE MONEY FOR OUR VET BILLS.
How about Sponsoring one of our precious Babies today? As you are enjoying Our website pick a a sweet little boy or girl to sponsor. All you need to do is click on the donation button below and you will be on your way to saving a precious life. We need cat food, bleach, odoban, paper towels, We need about 20 new cat litter pans at a cost of about $15. each, 30 new cat beds at about $10. each and 5 new x-large dog doors at about $100. each. If any one would like to sponsor or donate for any of the above items it would greatly be appreciated. We need all the help we can get at this time. Thank you again for visiting our website today. ******* if you or anyone you know is looking for a very nice house on the water with boat dock at Lake Waynoka that is listed for $129,900. and most of the funds will pay off one of our rescues big debts., please e-mail us at thehouseofboos@yahoo.com for more info.
If you are interested in adopting from us you must click on the pet you want and then email us your name and telephone number so we can call you and set up an appointment for you to come and meet the pet that you are interested in.
Do you enjoy swimming, boating, lakes or the country? We have lots for sale at Lake Waynoka. Lots not on the water $5000. 4 beautiful lots together for $15,000. lot with a great lake view $20,000. lot on the water/boatdock $49,000. Every dime goes right to the rescue for vet care, food, litter, toys and etc. Contact us at thehouseofboos@yahoo.com and we will be very happy to show you the lake and the lots. Just think if you enjoy the peace and quiet of the country but also the comfort of lake living you will also be saving the lives of homeless dogs and cats. ALSO
SAVE LIVES - SPAY - NEUTER AND ADOPT
News


Please put your phone number in your email when requesting information so that we may contact you as soon as possible.

We have garage sales at numerous times of the year at the lake. We accept all donations. If you have anything that you would like to donate contact us at thehouseofboos@yahoo.com and we will see if we can make arrangements for a pick up or for you to drop off.
!
Who We Are
We are a NO KILL organization. Please contact us if you have comments please email me at thehouseofboos@yahoo.com.com


---
Brown Animal Rescue
Cincinnati, OH & Sardinia, OH
Email: thehouseofboos@yahoo.com Click here for a list of pets at this shelter

---

[Home] [Information] [Shelters] [Search]