Noah's Ark Animal Shelter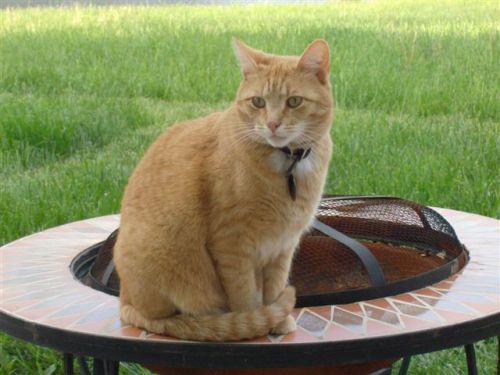 <Click to see our Happy Tails
We are a 501(c)3 and anything you donate is tax deductible. If you would like to make a donation please e-mail peggiecat@aol.com Thank you. If you are interested in adopting from us you must click on the pet you want and then email us your name and telephone number so we can call you and set up an appointment for you to come and meet the pet that you are interested in.
Noahs Ark is going through some major changes.We have had some serious illness of our volunteers and caring for the animals we have is now our priority!!! It has become necessary for us to concentrate on the current babies we care for and we are limited in helping rescue. We do use our network to refer if we can and we try to give suggestions on how to place any animals in need. Our time is limited to daily work but we try to answer every email. Please understand and we hope to be back to accepting animals and helping with anything you may need soon. 2011 is slated to be a new beginning and better help with animals that need our help!!! WE NEED YOUR PRAYER!!!! Vet care is very important and we need financial help and even volunteering to help with transportation for relief on our rescuers. If you can help with anything, please email us. Volunteering is very rewarding and is a blessing. Monetary Donations are especially needed. We can be reached at peggiecat@aol.com.


PAYPAL IS WORKING!!!!!!!!!!!! PLEASE MAKE A DONATION TODAY TO HELP WITH RESCUING ANIMALS IN THE TRISTATE AREA AND BEYOND.
SAVE LIVES - SPAY - NEUTER AND ADOPT
News
We would love to hear from you. I know you have had comments about not being able to reach the right rescue. Please email us and I will try send you to the right place.



Please put your phone number in your email when requesting information so that we may contact you as soon as possible. We are currently full but we have a large network that we work with.



We are in need of a building materials and volunteers to help with the new facility, if anyone would like to donate that would be a great help to us. We need to help in deliveries to the foster homes. To take babies to the vet, ect... It also will be a tax deduction for you because we are a 501C3 non profit org.
!!!!!URGENT!!!!!!!! We are also working on GRANTS and need help from anyone who has the talent of writing them and would be interested in helping our organization.
Who We Are
We are a NO KILL organization. No animal is put down for bitting, barking, scratching. If an animal is in pain and cannot be healed we wil do the humane thing at a veterinarian's recommendation. If an animal is not adopted, we keep them in sanctuary at our many 20 foster homes in Ohio, Kentucky, and Indiana. Our funds are basically our individual funds and we provide a safe home for the animals. Please contact us if you have comments please email me at peggiecat@aol.com Remember we were created to care for all creatures that God placed on this earth. God Bless Peggie
Adopting a friend
We will check with your vet. We have an adoption form we ask you to fill out. IF ANY ANIMAL is not compatible to the new home, WE ASK IT BE RETURNED TO NOAH'S ARK., NO QUESTIONS ASKED.

NOAH'S ARK is a non profit 501C3 organization. All donation are tax deductible.
Come Visit Us!
We have 20 foster homes located in Ohio,Kentucky and Indiana. Email with your phone numbers and contact info and we will set you up with the right person to help your situation CHECK OUT OUR VIDEO ON FACEBOOK !!!!!!!!!!!!!!!
---
Noahs Ark Animal Shelter
Cincinnati, OH
Email: peggiecat@aol.com
Click here for a list of pets at this shelter

---
[Home] [Information] [Shelters] [Search]