CAMELOT PUPPY SANCTUARY
*****************************************************************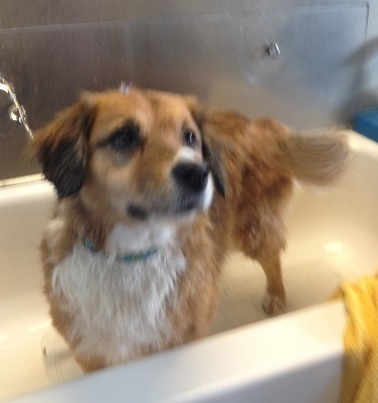 +++++++++++++++++++++++++++++++++++++++++++++++++++++++++++++++
We are finally able to update out activities here.(now i just have to remember my coding)
We have been 'bathed' in challenges, triumphs and blessings...starting in the spring with our 50 year old water well collapsing in April...the blessing being that the fellow that does wells in our county is a neighbor and realized that with all these critters here, we could not be without water...even though we did not have funds to drill a new well. With crowdfunding we managed to raise $6000.00 of the 12,000 needed. we are hobbling along paying what we can every month.(we still owe $5000 so if you might have a few extra $dollars, we sure would appreciate any donations.) Say an abundance prayer for us and/or promise to visit us in debtors' prison!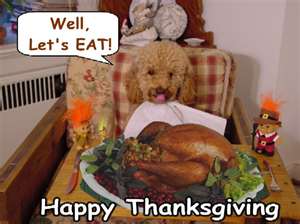 WE ARE GRATEFUL FOR WHAT WE ARE AND FOR

WHAT WE HAVE.... OUR THANKSGIVING IS PERPETUAL
We have had a extensive 'old dog' population this year too. Four that were adopted as pups and have come back to us as seniors, due to life changing circumstances of their owners. Thankfully they remembered that we commit to our adoptees for life, so they will complete their lives here.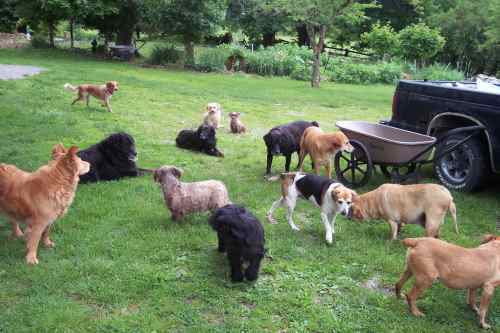 the meat truck has arrived...lets celebrate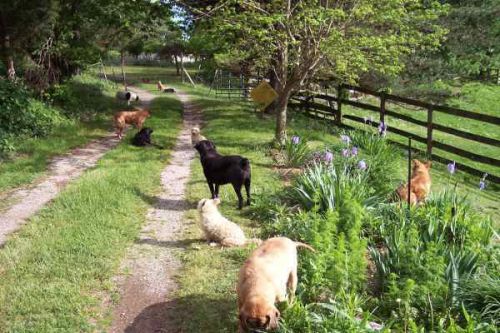 Here on Petfinder, we have been unable to update our front page with the current news or post new adoptables. We are still here with an abundance of senior animals in hospice care, getting ready to make their grand transition. It keeps us very busy and in a loving and Heart-Full place. We also have a new cat sanctuary that we are supporting. We have several dogs that have been returned after being adopted as puppies but the moms and/or dads have moved to assisted living situations. We are grateful that these families remembered that we told them that we commit to our adopted pets for life and that they can come back anytime. Needless to say we have a full house here at the 'Dog farm'

if you may have a pet that needs help with re-homing, please do not hesitate to call us. We are continuing to train and place service dogs with the help of our mentor Kait at go0d dog jobs LLC. Our other website at Adopt-a-Pet has a more extended list of our adoptables, but we have a long waiting list and have been placing pets from that list. Hopefully we will be able to post pictures and stories here in the very near future. We Love you all and will never stop advocating for animals in need.

*********************************************************************************************************************************************************************************************
&nbsp Over the hills at Camelot, one can see winter is on the horizon. Everyone knows what this means: longer colder nights and a much more perilous time for puppies and kittens and their mothers. While this can easily slip the minds of busy people, we know you, as friends of our work, think about it with your new friend, as you cozy up in your warm houses, grateful for the forces that brought you to each other.

The generosity we receive means the world to us. We are given food and beds and blankets without which we would hardly be able to do this work. But winter brings special challenges from heat to vet bills to creating accommodations for animals who must be brought inside. For this reason we are asking for donations of dollars. We welcome gifts at any level.

$25 means heat for a month in the Puppy Parlor room

$50 means vaccinations or worm medicine for a litter of pups

$75 means a spay or neuter to prevent more homeless puppies and kittens

$100 GRAND will buy us ALL a Summer Cruise to the Caribbean!

We have so many wonderful animals, each with a story, and so many wonderful people with stories too.

It is such a great and hopeful thing when these stories link up and create a Happy Beginning. Thank you so much for sharing your stories with us.

We hope this missive finds you happy and healthy and enjoying all the magic that life has to offer…You Deserve it…We all do~

All donations are tax deductible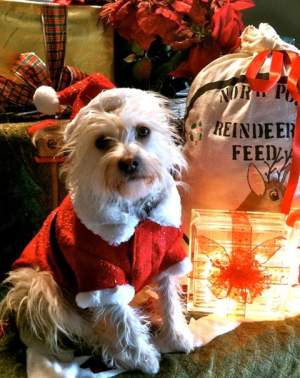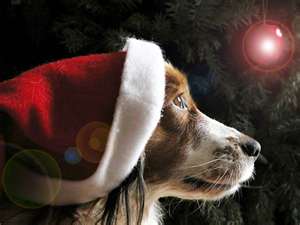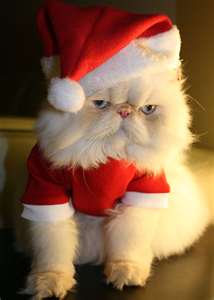 ~~~~~~~~~~~~~~~~~~~~~~~~~~~~~~~~~~~~~~~~~~~~~~~~~~~~~~~~~~~~~~~~~~~~~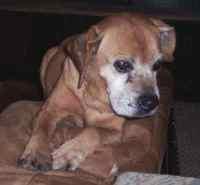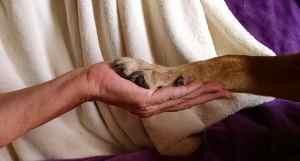 This is Dixie, who came 16 years ago as an abandoned mom with 5 pups. She made it clear that she never wanted to leave after being adopted twice and being returned due to her emotional behavior. We got the message and welcomed her as a permanent resident. She still goes on walks with our pack...a bit more cautiously as she is blind now and has limited hearing. Dixie has been our matriarch for some time now and can keep us all balanced even with her limited physical abilities.
We are celebrating our 25th year as an Animal Sanctuary. And now we have 2 auxiliary cat sanctuaries...all in all, housing 60 animals. Most all of our residents are here for the remainders of their time on this earthen ball. We love giving them the security of warm and comfortable surroundings, lots of fun things to do, including checking the P-Mail every day while walking our fields... and plenty of Love. We feel like the lucky ones in this equation. We do take in adoptable animals occasionally and are active in training Service and Emotional Support dogs, all from local pounds.
We commit to the animals we adopt for life, so many of our residents are older dogs that have come back because of life changing situations in their previous owners lives. Most are elders and we offer them the security to live out their lives here.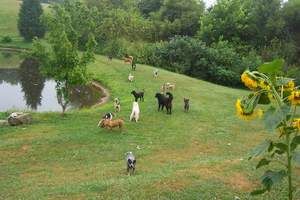 We have nurtured an amazing network of rescue folks and volunteers that keep us moving very smoothly and able to help animals whenever asked. There is never a dull moment at the dog farm and cat sanctuaries...keeps us all looking a bit older, but feeling Very young and frisky. And a special 'Thank You' to all that have adopted from us and shared their love with our special dogs and cats, horses, pigs, birds, and goats and just recently, a skunk. And we can't forget all of you that have donated food, beds and supplies of all kinds, The Pedigree Foundation, Petsmart and Rich and Marcus Games at Sojourners for their fiscal sponsorship and non-profit status. We feel the LOVE..REALLY. We humbly thank you for creating a little room in your Heart for us and as our friends and supporters, You are ALWAYS in Ours.

We are as You are with Love for the animals. Stephanie, Kathy, Denise, Carol, Susan, Gina, and Sherrill and Sheila