Littlest Angels Pet Sanctuary (LAPS) is a small, privately run 501(c)(3) nonprofit rescue and sanctuary made up of volunteers. We specialize in small breed dog and domesticated parrot rescues in Southeast Michigan and Northern Ohio, but occasionally do have medium or large size dog breeds needing help too. All of our rescues ("little angels") are given a safe haven in foster homes where they are loved, nurtured and treated as members of the family.





All adoptions require a personal & vet reference check, home visit and non-electric, fenced in yard. If you are 18+ years of age and interested in one of our little angels, please call (734) 279-5177. LAPS takes applications first, then does home visits and references/vet checks before making a decision based on the best interest of the angel. If you are approved to adopt, LAPS will contact you to continue with the adoption process which will include an adoption fee and a final adoption contract/agreement. Adoption fees generally range from $250 to $350 but may be more (or less) depending on the angel's age, breed, health, etc. Adoption fees include all vetting such as spaying/neutering and up to date vaccinations.



LAPS' reasonable adoption fees only cover a small fraction of a rescued angel's true cost. Between food, preventatives, dentals (as needed), grooming, transport, spaying/neutering, vaccinations and testing, a rescued angel's true cost can be anywhere from $500 to $900 and up. We rely on private donations, foster homes, angel sponsors and volunteers to help with our continued rescue efforts. No donation or gesture is too small and is greatly appreciated. Here are ways you can help LAPS continue helping little angels in need...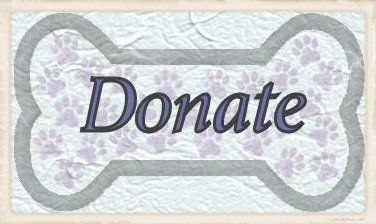 LAPS is always in need of monetary donations to help cover costs associated with caring for our rescued angels on a daily basis and making sure they are in good health prior to their adoptions. Donations can be made at any Huntington Bank location in person or by mail. In person donations can be made by letting the Teller know you are making a deposit donation to Littlest Angels Pet Sanctuary and they will make the deposit. Personal checks or money orders made payable to Littlest Angels Pet Sanctuary can be mailed to any Huntington Bank location if there isn't one in your immediate area. And remember, LAPS is a 501(c)(3) nonprofit rescue which means your donations are tax deductible. Click here to locate a Huntington Bank near you or find an address where you can mail your donation.

In addition to monetary donations, LAPS is always in need of the following physical items to care for our angels on a daily basis. If you are able to donate any of the items listed below, please call (734) 279-5177 or click here to email LAPS.
Food (whenever possible LAPS tries to use Infinia brand but any brand of dry puppy or adult food that is new and sealed is welcome!)
Toys (new, durable and enticing for the dogs)
Leashes and collars (new or like new condition)
Bedding (new or gently used blankets, sheets, etc.)
Towels (new or gently used)
Plastic or wire dog crates (new or good/usable condition - no fabric crates, please)
Gas cards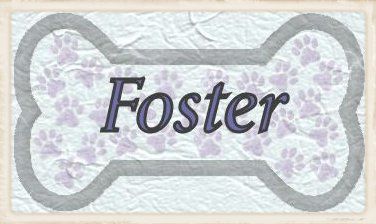 Having an adequate number of foster homes is crucial to LAPS' ability to rescue little angels who need a safe haven without having to turn any of them away. We are always in need of new fosters while little angels wait for their furever homes. Fostering is a great alternative for those who aren't able to make a commitment to adopt and for those who simply want to help an angel in need. Fosters are responsible for providing a safe, secure, nurturing, stable environment while providing daily care for the angel living with them. Fosters are also responsible for making sure the angel in their care attends any scheduled LAPS' adoption events but, most importantly, fosters provide the angel with an abundance of love and compassion. LAPS will pay for or provide any necessary items for fosters to care for the angel. If you have room in your heart, home and schedule, and are interested in becoming a foster, please call (734) 279-5177 or click here to email LAPS.
It has happened to all of us at one time or another... you've fallen in love with one of LAPS' little angels available for adoption but you aren't able to adopt or foster. You still want to do something special for that angel, but what? You're in luck! You can still help that angel who captured your heart by being a "virtual" foster and sponsoring him/her. Simply select the "Sponsor Me" option within that angel's Petfinder profile and make a donation in its honor to help provide for its care while (s)he is awaiting its furever home. Donations are collected by the Petfinder Foundation and kept for our shelter. If the little angel you're virtually fostering is adopted before your donation is fully used for its care, the remainder will be utilized to care for another angel still in our care while waiting for his/her furever home.
---
LAPS' Special Features area lets you know what little angels are available for adoption. It also gives us an opportunity to congratulate little angels and their new furever families as well as share a featured Success Story. If you've adopted from us, we love hearing how well your little angels are doing and want to hear from you. Click here to email LAPS and tell us your success story (don't forget to include a picture of your angel, too) and it may be featured here!



To see all the little angels available for adoption through LAPS, click here.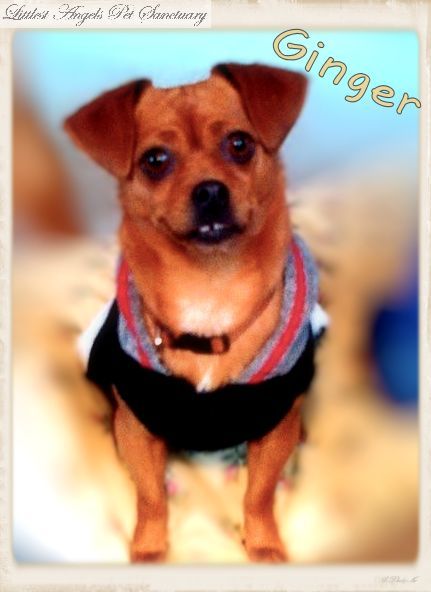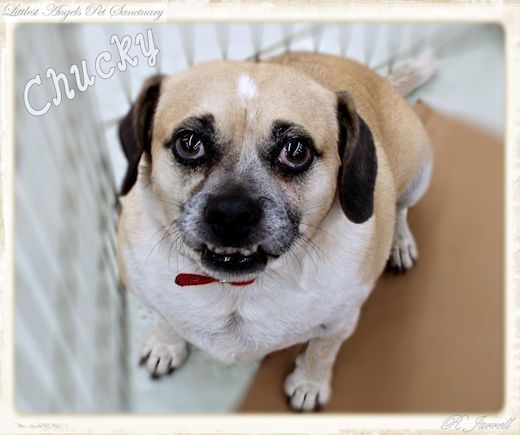 These fostered little angels are ready and anxious for their furever homes. Could that be with you?
If you are smitten with any of them, just click on their picture below and you will be directed to their Petfinder profile with additional information.
To see more little angels who found their furever homes, click here.
Another successful Petfinder match! Audry (a 2-year old, female Standard Poodle) went home with her family,
on December 3, 2014. Audry and her mom (Stephanie), dad (Dan), and little brother (Oscar)
couldn't be happier (and neither could we)!
To see Audry's original Petfinder profile, click on the picture above.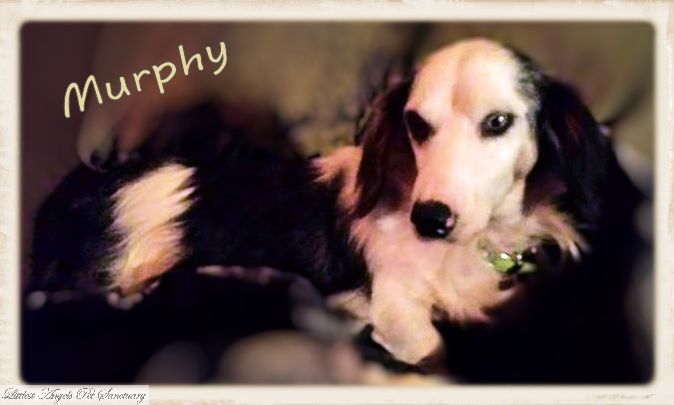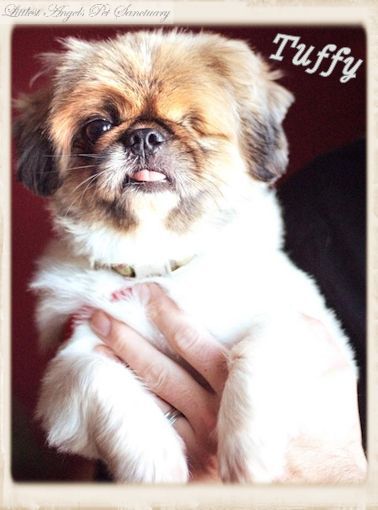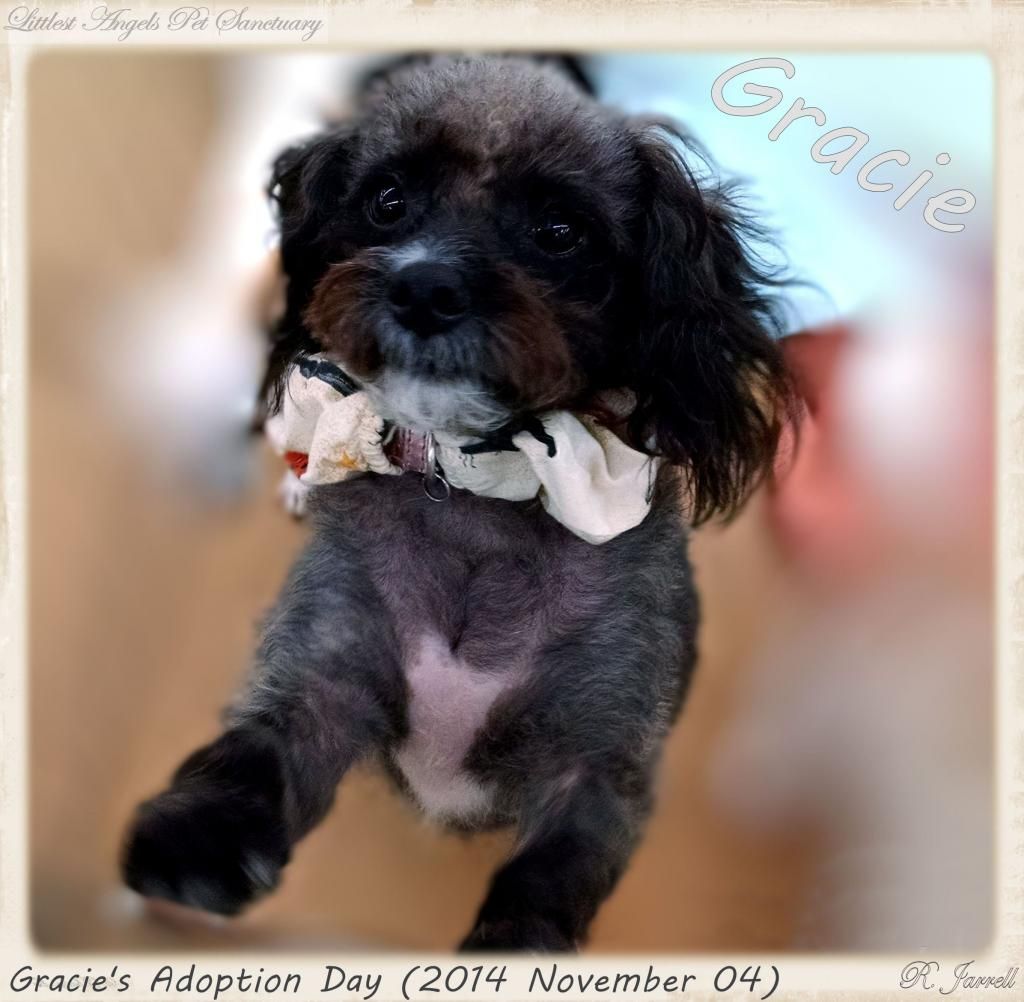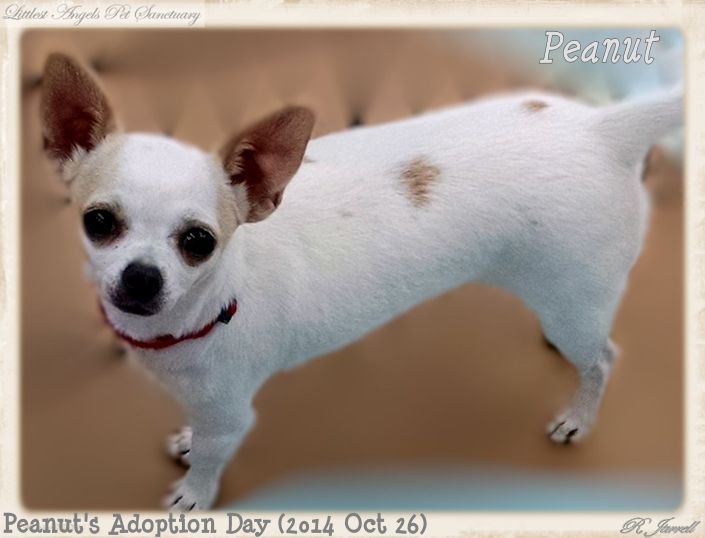 Emma (a 4-year old Maltese) and Stormy (a 2-year old Yorkipoo), Murphy (a 10-year old Dachshund) are pending adoption. Tuffy (a 5-year old Pekingese), Arrow (a 7-month old male Shiba Inu) Coco (a 3-month old female Cavapoo), Gracie (a 1-1/2 year old female Yorkipoo), Danny (a young, long hair male Chihuahua) and Peanut (a young, short hair Chihuahua) all recently found their families and went home. Coco and Gracie found their humans through Petfinder and Danny & Peanut spotted their families during our October adoption event. Congratulations to these little angels and their furever families!
To see Emma & Stormy's, Murphy's, Tuffy's, Arrow's, Coco's or Gracie's original Petfinder profile, click on their pictures above.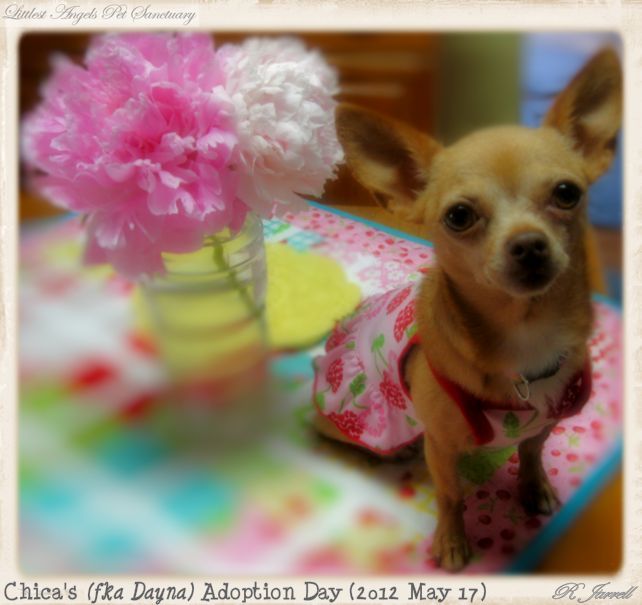 "I adopted her, but she rescued me!"
In 2012, a tiny 4-pound Chihuahua named Dayna came to LAPS. She was about 3 years old and pregnant (which was nothing new to her because that was just how she spent the first years of her life with a breeder).
After many calls from people interested in adopting her two puppies (Kara and Sara) who were also listed on Petfinder, we received a call from someone interested in adopting Dayna. She told us how her Toy Fox Terrier of 12 years recently and suddenly crossed over to Rainbow Bridge next to her in bed while they slept. She quickly missed the pitter patter of little paws and still had all this love to give and no furbaby to give it to. She was specifically interested in Dayna not only to help mend her own broken heart but also because, "Dayna deserved to finally BE the baby instead of having them". Less than a week later Dayna became Chica after her adoption and blossomed into the baby she was never able to be as she played with toys, sunbathed in the grass, slept in a bed with her furmom and yes, even got dressed up!
We recently reconnected with Chica's furmom and visited with them. Any recollections Chica may have had of her first 2-3 years are a distant memory now and she is thoroughly enjoying being the baby instead of the mom. Furmom's heart mended thanks to Chica, she can't imagine life without her and says, "I adopted her, but she rescued me." This is why LAPS does what we do and what rescue and adoption are all about. To see Chica's original Petfinder profile (as Dayna), click on her picture.


Click for a list of pets at this shelter
Visitors: