Pets for Adoption
Who We Are
Rescuzilla Animal Rescue of NYC is a 501(c)3 non-profit grass roots organization dedicated to reducing the number of homeless pets through adoption and spay/neuter assistance. As an all-volunteer group, all funding goes directly toward our mission to save dogs and cats. We are proud to be an Animal Care & Control of NYC New Hope Partner and Mayor's Alliance member. Learn more about us at facebook.com/RescuzillaNYC
Adopting a Friend

Thank you for your interest in adopting a pet from Rescuzilla! All of our animals are vaccinated, microchipped, and spayed or neutered prior to adoption. Each comes from our small network of foster homes, which allows us to give adopters a great idea of their personality and needs.
Did you see a pet on our Pets for Adoption page that caught your eye? To get started, fill out an application .
When we receive your application, we will contact you via email to set up a meet & greet. This is a great chance for the whole family to meet your potential new pet, ask questions, and just get a feel for how everyone would fit together as a family! After you meet, we encourage potential adopters to take some time to think about and discuss the decision together.
If all parties decide to move forward, we will process your application and schedule a time to bring your new pet home to you once your application has been approved. This also allows time for you to prepare your home with everything you will need to welcome your pet home to stay.
If, on the other hand, you decide it is not a love connection, we are happy to continue to help you find the right match and will do our best to suggest another pet for your family!
Adoptions are finalized during the homecoming with a contract and adoption fee, which helps us to continue our mission to rescue animals.
Thank you for choosing to adopt and save a life!
---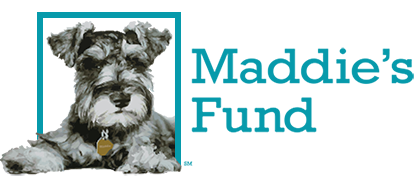 We are incredibly grateful for the 2015 Maddie's Fund Grant. Funding by this generous grant has expanded the Rescuzilla Medical Fund, created the Seniors or Strays Fund (S.O.S.) and updated our digital infrastructure. The newly created SOS Fund provided all the necessary veterinary care for 2 special senior dogs, Matilda and Renata, who might have otherwise been overlooked because of their medical needs. The increased budget of the RZ Medical Fund allowed us to rescue Hoagie, and to ensure he received the best care for his skin condition and knee problems. The grant also helped increased productivity, communications, and digital record keeping by providing the funding for a new laptop and printers. Made possible by the Maddie's Fund®, www.maddiesfund.org
---
Rescuzilla
PO Box 20073
New York, NY 10017
E: adopt@rescuzillanyc.org
Click here for a list of pets in this rescue.

---