Heart and Soul of Long Island, Inc.
---
Our Featured Pet...
: Please Take Sophia Home !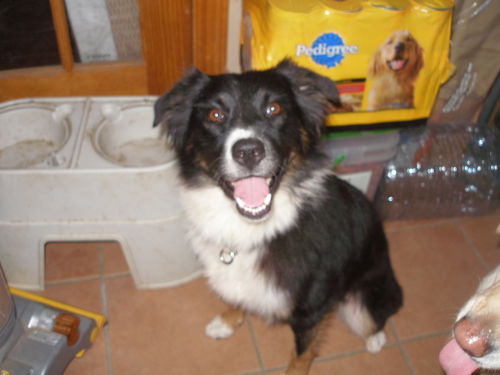 NEWS...
Alert for NYCHA Residents
In the wake of a New York City Housing Authority (NYCHA) pet policy that restricts dog ownership based on breed and weight, The ASPCA® (The American Society for the Prevention of Cruelty to Animals®) and Mayor's Alliance for NYC's Animals® have drafted and are making available a memo that outlines the rights of NYCHA residents who have dogs.

ASPCA and Alliance Press Release re: NYCHA Pet Policy that went into effect May 1, 2009 (click link to view new policy)
ASPCA, Alliance and AC&C of NYC Memo re: Residents Rights memo (click link to view memo)


Who We Are...
Heart and Soul is a non for profit organization that was started in 1999 in loving memory of Autumn & Lady, the founders loving childhood best friends.. We do not have a shelter or paid employees. We are a small group of volunteers who foster animals in our home and prepare them for new forever homes. Every animal adopted opens space for another animal to be released from a high kill shelter. Thank You for considering adoption.
Adopting a friend...
How to get started: Please fill out the cat or dog adoption application, then send it back to us. We will review the application and then call to speak with you. Please call us once you have sent the application so we can confirm that we have received it.

Please click here for Cat Adoption Application
Please click here for Dog Adoption Application
Special Thanks...
Many thanks to the Mayors Alliance and the Maddie's Fund, which make much of what we do possible. Maddie was a beloved Miniature Schnauzer whose unconditional love, devotion, loyalty and spirit inspired her guardians to start a charitable foundation. There love for Maddie lives on through the thousands of animals they touch in Maddie's memory.
To Make a Donation, Please send to:
Heart and Soul Animal Rescue
169 Commack Rd.
Suite H, #352
Commack, NY 11725


---

Phone: 631-504-8286
Fax: 631-714-8946

Email: adopt@heartandsoulanimalrescue.com
Click here for a list of pets at this shelter

---

[Home] [Information] [Shelters] [Search]