Animal Lovers Rescue & Adoptions


Pet of the Month
Free Kitten adoptions no fee all medical complete all you need is a great vet reference.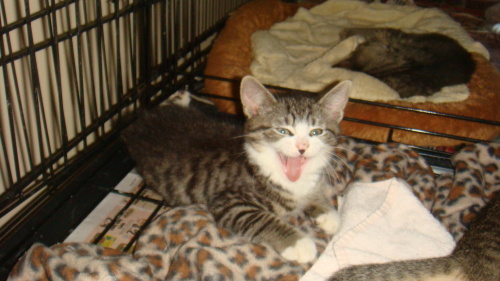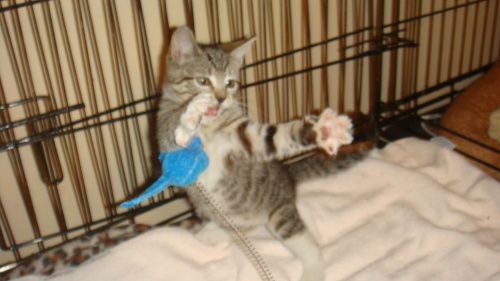 TABBY OH TABBY THATS WHAT THEY ARE. SO BEAUTIFUL AND GUESS WHAT THEIW ARE SO MANY MORE. WHAT A GREAT BUNCH THAT ARE SURE TO GO THEY ARE SO FRIENDLY AND ARE 8WKS AND READY TO GO. WANT A KITTEN OR ADULT CAT THAT IS SUPER FRIENDLY. WELL THIS IS THE RIGHT PLACE TO BE. ALL OF OUR ANIMALS ARE SO FRIENDLY THAT THEY WILL SHOWER YOU WITH ATTENTION AND LOVE. JUST CALL TO COME AND SEE THEM.
Who We Are
People are so quick to tell us to get a life and stop revolving our lives on helping animals. In dealing with animals you learn that they are better then people. Animals are god creatures that need help and are not treated fairly. BY doing rescue, TNR, adoptions and reaching out to members of the community we are working together to help cut out over population of animals. We offer advice and are willing to help anyone. What we try to provide is help to the community by performing TNR, Rescue and advice. All of our animalsThat are up for adoption are all up to date with medical such as shots and are tested. We provide spay and alter certificates upon adoption if this has not been done already. Our rescue works off of donations which helps us to maintain the proper care for all of our animals medical and etc. We are always in need of volunteers.
Adopting a friend
The process for an adoption is not a hard process. We ask that you complete an application form and provide us with your vet's information if you have had pets before.
Come Visit Us!
If you want to visit us it is best to call or email us ahead of time so we can arrange an appiontment. Usually we are always able to meet anyone who is interested in adopting.
---
Animal Lovers Rescue & Adoptions Whitestone NY
Phone:347 740-3076 or 718 570-4520 Call anytime but always leave a message and we will get right back to you asap.

Email: animallover.gr@gmail.com, animallover14321@yahoo.com, grraffi@aol.com, adoptapetrescue@mindspring.com
,
animallover14321@yahoo.com, animallover.gr@gmail.com or grraffi@aol.com, adoptapetrescue@mindspring.com

---

[Home] [Information] [Shelters] [Search]