Animal Lovers Rescue and Adoptions
Pet of the Month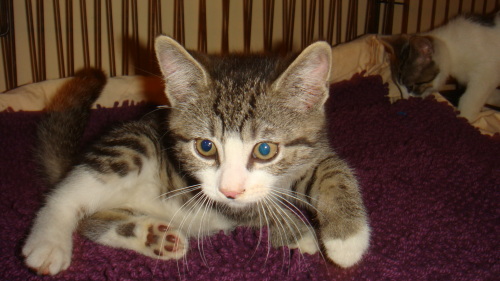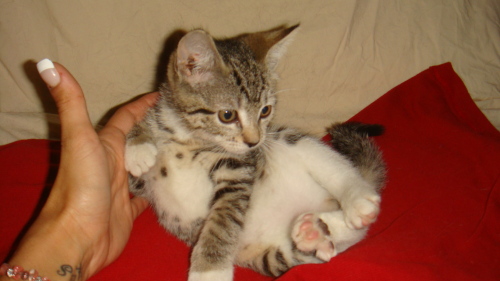 These are just two of many. Look at our adoptable pets to see their siblings. Boy are they the friendliest kitty cats ever and they are now 8wks old and ready to be adopted.
News
Who We Are
People are so quick to tell us to get a life and stop revolving our lives on helping animals. In dealing with animals you learn that they are wonderful and can become a member of a persons family. Animals are gods creatures that need help and are not treated fairly. By doing rescue, TNR, adoptions and reaching out to members of the community we are working together to help cut out over population of animals. We offer advice and are willing to help anyone. So many are in need of loving homes and we are trying to provide that for as many as we can. Do you part take a chance and realize what a pleasure it is in having a pet. What we try to provide is help to the community by performing TNR, Rescue and advice. All of our are animals that are up for adoption are in loving homes. They are all up to date with medical and are tested. We provide spay and alter certificates upon adoption in the case that the animal has not been already. Our rescue works off of donations which helps us to maintain the proper care for all of our animals medical and etc. We are always in need of volunteers.
Adopting a friend
The process for an adoption is not hard. We will ask you about your previous history with animals. There is an application form and we like to schedule a time for you to meet any animal of your choice. A small adoption fee as well.Please call the contact numbers for futher information.
---
Animal Lovers Rescue And Adoptions
New Rochelle, NY 10801
Phone: (347) 7403076
Email Animallover.gr@gmail.com or grraffi@aol.com or animallover14321@yahoo.com: animalloversrescueandadoptions@yahoo.com

Email adoptapetrescue@mindspring.com: adoptapetrescue@mindspring.com
Click here for a list of pets at this shelter

---

[Home] [Information] [Shelters] [Search]