All Creatures Big And Small, Inc.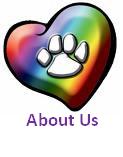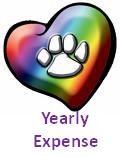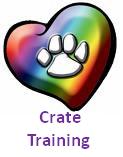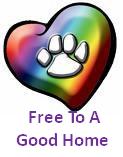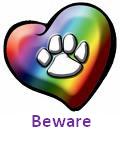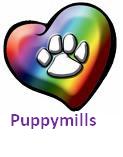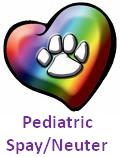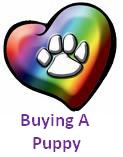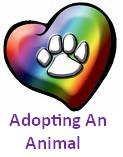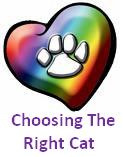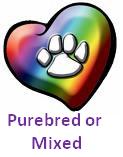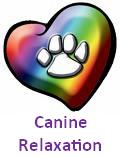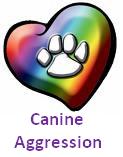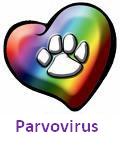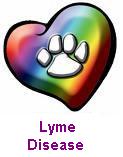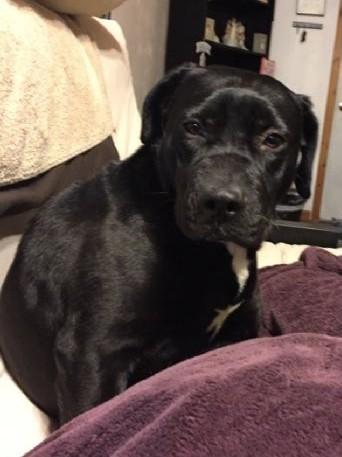 Meet Maple!
Maple came up on a transport from Georgia several months ago after her owner was arrested and she found herself past her hold period and on the euthansia list. She had a traveling companion from the same high-kill shelter who was adopted a few months ago, but Maple is still waiting on her forever. She is a wonderful girl, calm in the house and good with dogs, cats and children. She is crate trained, housebroken and patiently awaiting a home of her own, maybe yours?
Foster and Adoptive Homes Needed!
We have done several transports from Southern WV, Northern VA and Georgia in the past 6 months and when room is permitting, we will save more lives! If you've been looking for your new best friend, or would just like to help out by fostering, please email meowchatz@hotmail.com for more information and ask about our foster to adopt program! By supporting our rescue, you are telling us that you believe in what we are doing and would like us to continue helping those local needy pets that "knock" on our door. Remember, when you adopt you are saving 2 lives, the pet you adopt AND the next one we can take in.




Did You Know?
• Two unaltered cats and all their unaltered descendants can number as many as 420,000 in just seven years.
•Two unaltered dogs and their descendants can number 67,000 in six years.
Be a part of the solution NOT part of the problem, Don't Litter!

Please copy and paste a completed adoption application to your inquiry; since we receive dozens of emails each week, those accompanied by a completed application will be given priority. All breeds listed on our website are "best guesses". Due to limited history we cannot say with 100% certainty what breed of pet is listed or what their exact age is; with the help of our veterinarians we try to list our pets as the breed(s) they most closely resemble and age them according to the condition of their teeth. In a nutshell, we give it our best.

If your mind is set on adopting a new pet today, please look elsewhere, we are strictly volunteer and have no shelter facility. Pets cannot be moved from their foster homes on a minutes notice and reference checks normally cannot be arranged on a same day basis.


Download an editable version of the adoption form here: APPLICATION FORM!
Adoption Application
Prior to filling out our application, please note that we will do a veterinary reference check prior to a phone interview to ensure potential adopter's previous/current pets are current on vaccines and annual exams. In order for All Creatures to do the veterinary check, please call your veterinarian to give consent to release the information to us Prior to submitting your application
When will you be ready to adopt?(Due to space constraints, pets cannot be held past their adoption appointments, normally occurring within a week of adoption approval)
Name of pet you are interested in:
Your name:
Address:
Phone number:
Place of employment:
Best time to call you:
email address:
Do you own or rent your home?
If renting, name and phone number of landlord:
Are you at least 18 yrs old?
Do you have any children living at home?
If so, how old are they?
Do you currently have any pets?
If so, please list name, breed and age:
What kind of other pets have they been around?
If you currently don't have any pets, have you had any animals in the past 5 years?
If so, what kind and why are they no longer with you?
Are/were you pets up to date on vaccines (including rabies AND distemper/parvo)?
Are/were all of your pets spayed/neutered?
Name and phone number of your veterinarian:
Have you called your veterinarian giving consent for All Creatures to verify your veterinary history?

Have you ever given a pet away?(answering yes does not mean you will not be approaved to adopt from us)
If so, please explain the circumstance:

Potential dog adopters:
Do you have a fenced yard?
How will you keep your pet restrained when outdoors?
Where do you plan on keeping your pet when you are not home?
Do you plan on keeping your pet on heartworm preventative?

If you can no longer keep this pet, do you agree to contact All Creatures Big and Small FIRST before finding it other living arrangements?

Please initial the following terms to show that you understand and are willing to abide by them to adopt one of our pets:
I understand that this pet is being adopted as an indoor pet, cats will not be permitted to roam freely outdoors and dogs will not be adopted to be tethered to a doghouse. I intend on adopting this pet for my family and understand it cannot be given to a third party as a gift.__________________
I understand that the adoption donation is non-refundable.__________
I understand that all members of the family are required to attend the adoption; this includes dogs living in the house no matter their breed or condition. Pets will not be shipped or transported, I am willing to travel to Adams NY to view them if a home visit is not required._________


In the event that you do not give truthful answers to the questions above or fail to abide by the terms set forth by All Creatures Big and Small, Inc., the shelter may reclaim the pet previously adopted. By typing your name below, you are agree to and understand the terms of this application and any subsequent adoption contract from All Creatures Big and Small, Inc. pet rescue._________________________________________

Contact Info:
Beulah Miller: meowchatz@hotmail.com


Thinking about going to a breeder or letting your pet have "just one litter" before having them altered since all of your friends want a dog just like yours? Please take a look at all the needy faces on Petfinder and in local shelters before making that decision. Though you may be a responsible owner with your pet, do you know the people purchasing/getting a puppy from you will do the same? Hundreds of healthy pets locally are euthanized every year because owners no longer want them...the lucky ones end up in shelters and at least get a chance at finding a new home...maybe even yours? This situation is echoed across America due to the pet overpopulation problem.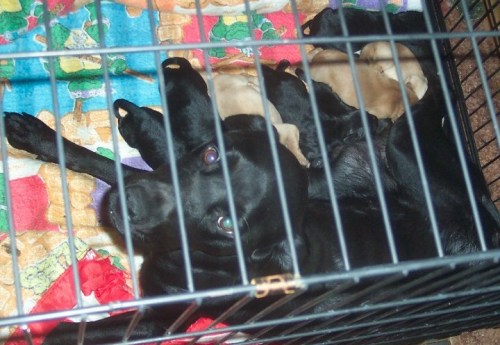 Support Responsible Rescues!
It is exciting to see up-and-coming rescues sprout up throughout CNY helping to save pets in need. Some rescues focus on local pets, others focus on saving the lives of pets from high-kill shelters, BUT all have a common goal--saving the lives of adoptable pets. Though this is a noble effort, it can also be counterproductive when rescues adopt out pets without having them spayed/neutered or even collecting a spay/neuter deposit. No matter where you stand on the young animal spay/neuter debate, we should all agree to enforce spay/neuter programs especially when dealing with formerly homeless pets. Sometimes there is a fine line between a rescue and a business. Please support rescues that have been certified non-profit, they will have a 501 (C)3 status through NY state and typically use donations to help other animals in need. If you're adopting a pet for a fee that hasn't even had an exam by a licensed veterinarian or any vaccines, you may want to look elsewhere. If your responsibility to have the pet altered is simply a "promise" to have it done, please do what's best for the hundreds of unwanted pets that are euthanized in our area every year and adopt elsewhere sending a message to these rescues that they need to do more to ensure no other unwanted pets will be created from that once homeless animal. Do your research and please only adopt from responsible rescues and let the others know that if they're not part of the solution, they are only adding to the pet overpopulation problem. Most good rescues will require an application and screening process. Please don't be discouraged by this, it is done out of our love for those we bring into our hearts and homes. We would like our adopted pets to stay with their new families, fur-ever. The sad truth is, six to eight million dogs and cats enter shelters yearly and 3-4 million are euthanized due to lack of space and available homes. Please do your part and adopt a needy pet!
About Us
All Creatures Big and Small is a 501(C)3 non-profit pet rescue founded in 2003 by Beulah Miller (a former licensed veterinary technician) and Marjorie McCann (an experienced SPCA volunteer) to help adoptable pets in need. With the help of some very dear friends and volunteers, we have been able to save over 1200 animals and help decrease the pet overpopulation problem in our area. Our pets come from various places giving priority to pets in Oswego and Jefferson Counties as well as local dog wardens who are only required to hold dogs for 5 days before having them humanely euthanized. Since our incorporation, we have been able to find loving homes for over 300 of these adoptable dogs in Oswego County saving them from euthanasia. In addition, we have also been able to find homes for over 600 other needy pets over the past 9 years. We would like to thank the Dog Wardens for accepting our help and contacting us when they have an adoptable dog in need rather than taking the easy way out and having them put to sleep. We also receive pets from local dog pounds, private owners, other rescues and kill shelters. If you know of a pet in need, please contact us to see if we may be able to help.
Spay the Momma Program!
In order to do our part in reducing the pet overpopulation problem in our area, when we take in litters of unwanted puppies and kittens, we offer a financial donation toward spaying the momma of the litter so we don't receive additional litters from "repeat offenders." This money is paid to the veterinary office of their choice, not to the owners themselves since this would encourage repeat breedings. We have now spayed ~60 momma's to help do our part in decreasing the local pet population.


Our rescue FIRMLY believes in pediatric spay/neuter and nearly ALL pets are spayed/neutered PRIOR to adoption. Current statistics show that in New York State only 40-50% of the spay/neuter vouchers issued by shelters are ever redeemed! What does this mean? It's simple, a majority of people do not have their pets spayed/neutered even when adopted from a shelter or rescue! With new rescues popping up in Jefferson, Oswego and Onondaga County on almost a daily basis, this means BIG problems for population control. A contract doesn't guarantee anything...the only way to prevent pet overpopulation is to act and have pets spayed/neutered prior to adoption. For more info on early spay/neutering, please click on the pediatric spay/neuter icon above.


URGENT
We have had a few people in the recent past decide to go elsewhere to save a really "Urgent" animal rather than adopting one of our "safe" pets. Though our pets are with us until they are adopted, we consider all of the them to be urgent as well since in times like these, we are full and can't take in any additional pets until more have been adopted. When we can't take pets in, many will die due to lack of space at local dog wardens facilities or urgency of needing to place them from their very own families. You can rest assured that the faces you see on our website will find homes through us or other rescues we are in contact with, but please realize that our phones don't stop ringing with additional pets in need that there is just no place for. Remember to search local dog wardens facilities and pounds before going to a private breeder, approximately 25% of dogs in shelters ARE purebred but since dogs can't read, they often don't bring along their registration papers.



Special Pets
What makes our pets soo special? Since we are a private rescue, we can be more selective than city and county facilities when taking animals in. Pets are evaluated to ensure they are not aggressive and have no major personality or medical issues prior to being accepted. In order to help as many pets as we can, we must shy away from those with severe behavioral problems since we have limited and space and volunteers. Rehabilitation of these pets can be very time consuming as well, often taking several months to be deemed adoptable, if at all. If we were to take these pets on, other, more adoptable local pets would be turned away and even given a "death sentence" with no place to go. The close relationship we develop with our fur-kids allows us to be knowledgeable about their individual temperaments and personalities as well as their likes and dislikes. When discussing a particular pet, we will be honest with you about their shortcomings as well as their good points so that you have the "full picture" prior to setting up an appointment. We like our adoptions to be permanent; we believe our fur-kids deserve that, don't you?
Adoption Requirements
Adoptions are limited to a 500 mile radius of Lacona, NY. Transport will not be arranged and pets will not be shipped to new homes. Pets are adopted to INDOOR HOMES only and are required to be kept up to date on yearly exams and vaccinations. Adopters must fill out an adoption application and go through a phone interview prior to setting up an appointment. Once an appointment is arranged, if all goes well the new pet will be able to go home with the adoptive family on the same day! Prospective adoptive families must be willing to travel to Lacona or Mexico, NY to view the pet they are interested in; all members of the household are required to come to the adoption including dogs currently living in the household, NO EXCEPTIONS! Our policies are not meant to discourage anyone from adopting, we just want to make sure our pets go to better homes than most of them came from. We don't screen to discourage adoptions, but because we love them and we want them to stay with their new families fur-ever. An adoption donation and veterinary reference check are also required.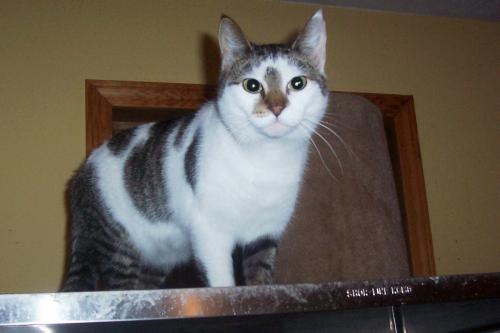 About Our Pets
All pets accepted into our rescue are fully vetted prior to adoption. They are examined by a licensed veterinarian, vaccinated, dewormed, deflead and spayed/neutered prior to adoption. We participate in a pediatric spay/neuter program at our veterinary clinic and pets as young as 10wks of age are altered and heal remarkably fast. Adult cats are tested feline leukemia (felv) and feline immunodeficiency virus (FIV) negative and kittens are tested felv negative prior to accepting them into our rescue. We currently do not have the capability to accept felv or fiv positive cats. All dogs and puppies are started on heartworm prevention and those over 6 months of age are heartworm and lyme tested. We expect prospective adopters to keep up this same standard of care.
Adoption Donation
We require adoption donations to help cover a portion of the veterinary medical expenses. Adult cats $85, Kittens $95, Adult dogs over 30# $250, dogs under 30# and puppies $275-$350 (unless otherwise stated). These donations routinely don't even cover the cost of having them spay/neutered let alone the rest of the veterinary care provided to them (exam, dhpp vaccine(s), bordatella vaccine, rabies vaccine, 4DX test (heartworm/lyme/ehrlichia/anaplasma test), flea preventative, dewormer, heartworm preventative). Because of this, all prices are firm.

Why are some pets more expensive than others?
As much as we hate to say it, the reason some pets are more expensive than others is because of supply and demand. Typically, small dogs will find homes quicker than larger breeds and many of these very mixes are even sold by "breeders" for hundreds of dollars. Since they are in demand, we try to at least cover their veterinary expenses in their adoption donation and, if possible, any extra monies can be used to make up the difference for the larger dogs and our cat program. For us to provide care for an average sized female dog and have her fully vetted, we normally spend over $300 only to adopt her out for $250; small dogs and puppies are slightly less costly for routine vet care, but when any additional care or medications are needed (not an unusual occurrence) the price can often surpass $350! The cat scenario is much worse. Each adult female cat we take in costs the rescue nearly $200 in veterinary expenses only to be adopted out for $85. Due to the slow turnaround of our feline friends and steady influx (especially in Spring/Summer, we spend nearly $50 per month in basic necessities such as food, litter and cleaning supplies. In addition to this, it is not unusual for us to spend over $100 per month in dog/puppy chow. We fully understand that times are hard for everyone right now, but we don't want to slack in our veterinary care as a result of the economy. We hope you will take this into consideration before adopting and help us to continue helping LOCAL animals in need.


The TRUTH about Pet Stores
Time and time again we hear about puppies being "rescued" from pet stores. People hate to see them sitting in those little cages so they buy them for ridiculous prices. The truth is, reputable breeders are often less expensive and have better quality pet puppies than any store can offer. Puppies in pet stores don't need rescued, they are safe. Purchasing them ensures more puppies will be bought and brought in for sale in the future. The real victims of pet stores are the parents--the breeding moms and dads. The sad reality is, pet store puppies come from puppy mills. No matter what line of crap the associates tell you about registered breeders/ broker breeder programs, etc. it all only means one thing...they breed A LOT of animals so they have to be registered. Brokers are like clearing houses for puppies, they buy from millers and resell the pets quickly all over the U.S. and even Europe. The breeders of these pets AKA Millers have HUNDREDS of dogs crammed in cages only large enough to turn around. Many are sick and have open wounds...they are there for one thing only: to be breeding factories. When their litter sizes begin to shrink, they are pulled and killed or sold so as not to be a waste of dog food. This is a BIG industry making LOTS of money. Despite selling puppies to stores for $100-$300, they make LOADS of money by dealing in volume. Yes, you may get a happy, healthy puppy from a pet store but remember who may be sitting in the cage at home ready to breed again. Please say "NO" to pet stores, the lives of thousands depend on you! With chain stores opening up in the syracuse area, please do your research before purchasing a puppy. Google HUNT CORPORATION to learn more about where these thousand dollar puppies come from!
TAKE ME TO THE RESCUE

You may not think you know me, but I'm sure you've seen my face
In back yards, fields, and busy streets, you'll find us any place I'm what you'd call a rescue dog, who needs a safety haven
I may be thin, and sickly, too, but I promise I'm worth saving

I'm the dog who lives next door, the one you always see outside
Seeking shelter from the sun, and a cool, safe place to hide

You have seen me on the streets with no place to call home
Or maybe in an open field, scared and sad, and all alone

But did you know that there's a place that was built with me in mind?
Where no dogs will go hungry, where peace and love abounds
Where kind and caring people will always be around. I may be scared of humans because of what they've put me through
But my heart is quite forgiving, won't you please take me with you?

Take me to that rescue place, they'll help me find a home
And they'll make sure while I'm waiting, I'll never be alone

I'm small, I'm meek, I'm timid, but I'll be strong before they're through
For life will begin again for me, if you'll take me to the Rescue.

Debi Laibe
Oct 2001