Our Featured Pet...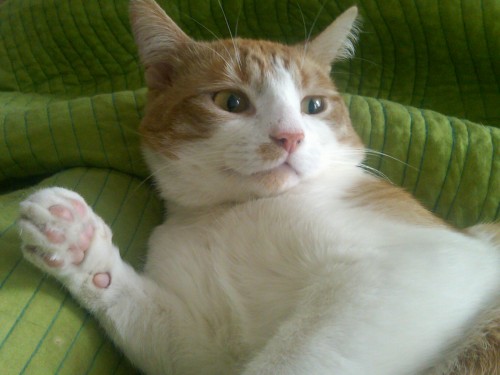 Buddy
View Our Pet List
---
About Us
United Action for Animals (UAA) was established in 1967 as a 501(c)(3) not-for- profit corporation.
---
Our Mission is:
To establish and encourage the observance of ethical standards of conduct and practices in the field of animal welfare; To educate mankind on available alternatives to the use of animals in medical research and testing methods, and to actively work to promote the use of such alternatives; To protect all living things from abuse and neglect, to conduct intensive public education on cruelties of national scope; To cooperate with other ethical societies in the U.S. and abroad whose aims are comparable with those of this society; To compile, select, disseminate and distribute data and information of all kinds which may be useful in furthering the aims and purposes of this society.
---
What Does UAA Do?
For companion animals . . . UAA advocates for and provides the spaying and neutering of companion animals to reduce the overpopulation of cats and dogs. UAA also rescues companion animals from "high-kill" shelters and places them in caring foster homes while they await adoption.
For wildlife . . . UAA opposes the expansion of hunting both on land and underwater by government and private sources and advocates for stronger conservation and wildlife protection laws and government policies.
For lab animals . . . UAA seeks to educate the public on matters of animal experimentation and testing, and promotes the advancement of scientific research using modern methods in place of live animals.
For farm animals . . . UAA promotes a vegan lifestyle whereby no animal products are used for food, clothing or consumer goods.
For captive animals . . . UAA opposes the use and abuse of animals in entertainment such as circuses, rodeos, roadside shows, stage shows and other venues.
For all animals . . . UAA further advocates to strengthen and improve state and municipal government animal protection and management policies and laws.
UAA seeks to educate the public on matters of animal welfare and protection through the distribution of printed and audiovisual materials.
---
Contact Us
United Action For Animals
P.O. Box 635
Lenox Hill Station
New York, NY 10021

Phone: 212-249-9178


Email: ckrumins@ua4a.org

Click here for a list of pets at this shelter
---
Donate to United Action for Animals
Click here to make a secure online donation to United Action for 
Animals using your credit card. You may make your donation on behalf of yourself, or in 
honor or memory of another person or beloved animal.
You may also send a check or money order* made payable to United Action for Animals to
United Action for Animals
P.O.Box 635
New York, NY 10021
*Please include your e-mail address with your check or money order — we now send donation 
confirmation letters for your taxes by e-mail.
---

[Home] [Information] [Shelters] [Search]