S.A.V.E-Silent Animal Voices Echo-Animal Rescue
WWW.SAVEANIMALRESCUE.ORG



S.A.V.E needs your help now more than ever. With the economy as it is, animals are being tossed away and abandoned faster than the rescues can handle.
It costs up to $350 a month just to board one animal.
City shelters are euthanizing healthy, adoptable pets everyday just for space.
Please donate, (every dollar counts) adopt, foster, sponsor, whatever you can do to help.
We need to keep S.A.V.E alive so that we can continue to rescue those in need.
We are their voice, the only one they have.
We are forever grateful to all of our amazing supporters!

Thank you







Here's something to think about

There is an Indian legend which says: "when a human dies, there is a bridge they must cross to enter into heaven. At the head of this bridge awaits every animal the human encountered during their lifetime... The animals, based upon what they know of this person, decide which humans may cross the bridge...and which are turned away"
Unknown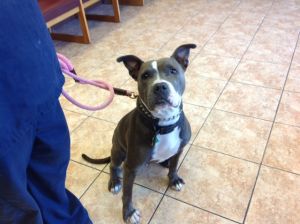 Summer!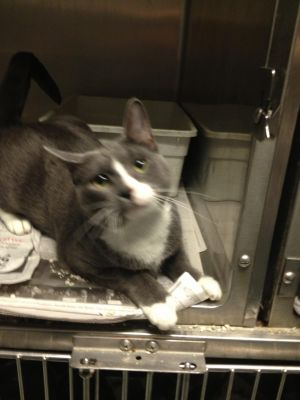 Tiny Tim!



"I looked at all the caged animals in the shelter.....the cast-offs of human society. I saw in their eyes love and hope, fear and dread, sadness and betrayal. And I was angry. "God," I said, "this is terrible! Why don't you do something?" God was silent for a moment and then He spoke softly. "I have done something," He replied. "I created you."
Copyright Jim Willis 1999


HAPPY ADOPTED PETS
Click here to see our Happy Tails!
If you have adopted a pet from SAVE. Please contact us at savepetNY@aol.com and send us pictures for posting here!





PLEASE OPEN YOUR HEART and HOME, and ADOPT OR FOSTER ONE OF OUR WONDERFUL S.A.V.E.d PETS!!!!




WE REALLY NEED FOSTER HOMES FOR OUR WONDERFUL DOGS & CATS

Fostering is a wonderful way to experience having a companion animal. It often helps people decide if they are ready to make the commitment. When you foster you are helping these animals get out of a cage life & feel what a real home is. It helps them to become more adoptable by socializing them. To see the joy and love in their faces is a tremendous reward.
While you are fostering, you are only responsible for food/litter and any other extras you would like to spoil your foster with. S.A.V.E maintains all of the animals vet bills, should any arise. We welcome the animal back at whatever time you feel you must give them back.

Please take a look at all the cats and dogs we have available for adoption, and offer to foster one at your home

Call Sharon the SAVE director at 917-386-7867 or email savepetNY@aol.com and tell us you want to foster a cat friend or a dog! . From our hearts and theirs, THANK YOU!! !


SAVE-ANIMAL RESCUE SPONSORSHIP PROGRAM

Even if you can't adopt, you can help take care of the homeless animals we rescue by SPONSORING one.

The Sponsorship is $10 a month or $100 a year, and sponsors receive pictures, cards and updates of "their" pets
"A sponsorship makes a great birthday, mothers day, fathers day present. Also nothing is kinder than sponsoring a pet in memory of someone or their pet that has passed away.

No one is allergic to Sponsorships, No home is too small and no one is too old or young to have a sponsored pet. Sponsor one of our wonderful animals today!

To Pick your new sponsorship pet, please call Sharon the SAVE director at 917-386-7867

SAVE WISH LIST

WE ALWAYS NEED MORE OF THESE THINGS TO HELP US AS WE TAKE CARE OF THE HOMELESS ANIMALS.

WE NEED COUPONS FOR FRISKIES CAT FOOD & PURINA ONE DRY FOOD. JOHNNY CAT LITTER or FRESH STEP. WHEN YOU DONATE COUPONS, IT IS LIKE DONATING MONEY. PLEASE SEND US AS MANY AS YOU CAN! ALSO NEEDED IS PAPER TOWELS, STAMPS & BLACK GARBAGE BAGS. As well as NEW/COLLECTIBLE ITEMS FOR OUR RAFFLES, PRIZES AND AUCTIONS



*****IMPORTANT INFORMATION FOR THOSE WHO NEED OUTSIDE CATS TRAPPED*********

Contact Neighborhood Cats (Bryan Kortis; Brykort@cs.com) to ask them for assistance with trapping.

You can also learn trapping and the Trap Neuter Rescue Procedure by checking out the NC website http://www.neighborhoodcats.org/ They have online classes and/or people could attend their feral cat management classes held at the ASPCA headquarters

Traps can be purchased at Home Depot as well

Call The Worthy Paws for more trapping information and to purchase Low Cost Spay and Neuter Certificates at 718)279-8191. They are located at 40-08 Corporal Kennedy Street in Bayside N.Y

IF YOU NEED HELP TRAPPING & SPAYING and NEUTERING FERAL CATS


Kent Animal Shelter provides low cost spay and neuter services to the public. More than 3,000 animals each year are spayed or neutered at our low cost clinic. Please call 631-727-7797 for more information. Please spay and neuter your pet.

If you have a stray cat in your neighborhood that you have been trying to trap we will gladly spay or neuter the cat at no or low cost to you

This offer pertains only to undomesticated cats. Household cats or cats that are tame are not eligible.

If you need advice on trapping we can help you with that too.

**** IMPORTANT INFORMATION FOR THOSE WHO HAVE PETS, AND WHO'S LANDLORDS SAY THEY CAN'T KEEP THEM ANYMORE.

DON'T GIVE UP YOUR PETS. PLEASE READ BELOW*****

go to the ABCNY website at www.abcny,org and click on Reports and Publications in the left hand column of the first page of the website and then click on Brochures...scroll down the list of brochures until you see one entitled "Keeping Spot and Fluffy Home: Companion Animals in NYC Apartments." It has already been written up in Q & A format for the public

REPORT ANIMAL ABUSE-CALL311

If you or anyone you know makes a call to 311 to report an animal related issue and feel you are given poor service or incorrect, inaccurate or misleading information ask to speak to a supervisor and register a POLITE and DETAILED complaint (time, date and subject of call and response received).

Complaints do make a difference in improving the service. The Department of Technology and Telecommunications (DOITT) is the New York City agency that operates 311.


ANIMALS ARE NOT PRESENTS!

We do not believe in giving animals as presents, or surprise gifts from one person to another, so please do not call asking to adopt an animal to give to someone else

If someone wants to adopt an animal, they must contact us themselves, give us the information we need, sign the legal adoption agreement and go through the adoption procedure
S.A.V.E-Silent Animal Voices Echo-Animal Rescue
www.saveanimalrescue.org
P.O Box 570173
Whitestone, NY 11357
savepetny@aol.com Phone: 917-386-7867 Email: savepetNY@aol.com Sharon, SAVE Director, at savedirector@aol.com

---

[Home] [Information] [Shelters] [Search]