Sierra Animal Shelter
---
Feature Pet
Our Feature Pet Introduces himself...Stonewall
Stonewall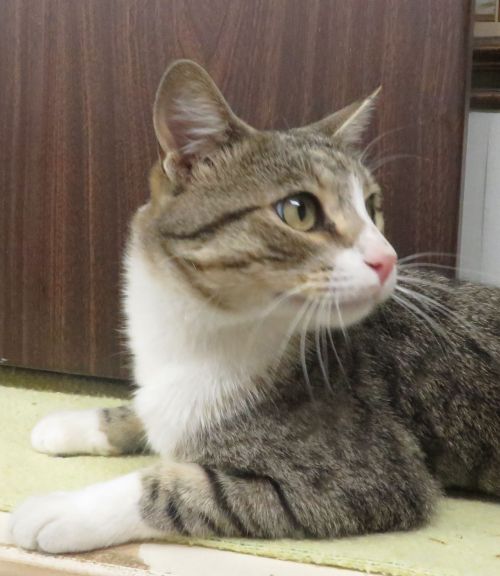 News
Welcome to the Sierra Animal Shelter. We hope that you will find just the right pet to complete your home. Please contact us by phone (575) 894-2240 or e-mail sierrashelter@windstream.net. Our hours are Mon.-Fri. 1:00 to 5:30 and Sat. from 10:30 to 12:00. W e would also like to mention that we are unable to ship pets as our airport is about 150 miles away. We are sorry for any inconvience. Thank you. We try to update our pet list weekly so check back often. We have a new easier to remember web adress, its sashelter.petfinder.org. Add us to your favorites.
Who We Are
Sierra Animal Shelter cares for Sierra Counties stray and unwanted pets. We hold strays (with out tags) for 3 days and (with tags) for 5 days. after which they are considerd unwanted and are evaluated for adoption.
Adopting a Friend
Our requirements for adoptions are simple, Provide a suitable loving home and pay for all services at the time of adoption. Our Fees are as follows, -- $25.00 Processing Fee -- $80.00 K-9 Spay / neuter (most dogs) -- $60.00 Feline spay -- $40.00 Feline neuter -- $25.25 K-9 Parvo booster w/ rabies vaccination-- $22.50 Feline PCT booster w/ rabies vaccination -- $53.00 K-9 Parvo series-- includes Rabies vacc. & 3 Parvo/Distemper $47.50 Feline PCT series --includes 2 PCT & Rabies vacc. We thank Dr. Cardwell of the Hot Springs Animal Clinic for offering these service fees at an approximate 40% discount to his regular fees. He is doing this to promote shelter pet adoptions.
Volunteering and Donations
Our adoptable pets love the attention that our volunteers are able to give them. - We put our donations to good use by advertising our adoptable pets in two of our local news papers, we are able to put pictures and brief descriptions of some of our pets every week along with a special thank you for the businesses and individuals who sponsor them. Call or come by for more information on this program. - Dont forget! We collect Bullocks reciepts to buy dog and cat food..
Come Visit Us!
We are across Date St. and just a little South from IGA Food Basket. Watch for the big sign that says -- "Hot Springs Animal Clinic - Sierra Animal Shelter" Directions from XX east or west: Aproxamately 2 miles off of I-25 Truth or Consequences exit 73 on Date St.
---

Sierra Animal Shelter 1607 N Date St. Truth or Consequences NM 87901 (575) 894-2240 Email: sierrashelter@windstream.net


---

[Home] [Information] [Shelters] [Search]