Mid-Atlantic Basset Hound Rescue
Mid-Atlantic Basset Hound Rescue is a 501c3 non-profit basset hound rescue group who provides veterinary care, food, shelter and support to basset hounds needing assistance in the mid-Atlantic states. We treat these animals with care and respect. MidABHR makes decisions based on compassion and with concern for the quality of life of each individual basset hound. We place basset hounds in our care into foster homes and permanent homes with consideration to personality, behavior, and special needs. We provide continuing support to adoptive families throughout the lifetime of the dogs.

We work in direct cooperation with all local and state shelters to reduce euthanasia of basset hounds. Of the bassets we rescue and care for, approximately 60% come from these shelters. The other 40% of our bassets are surrendered by their current owners directly into MidABHR care. By taking in bassets surrendered by their owners, MidABHR helps ease the burden on our local animal shelters by preventing those bassets from ever entering the animal shelter system.


---
Our Featured Pet...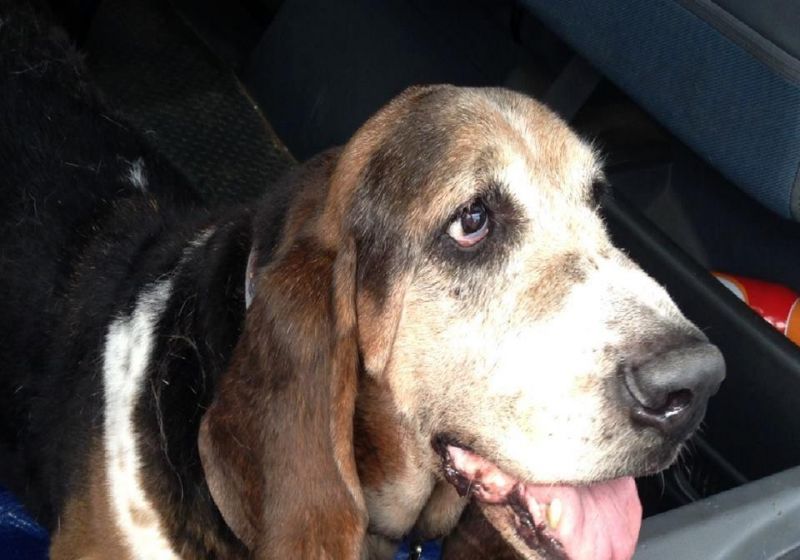 EVERY BASSET
We do not have all of our bassets listed necessarily on our website since we are able to place most fairly quickly.We try to match the best family with the dog. ..


NEWS
EVENTS

HOWLIDAY PARTY

Sunday, December 4, 2016

11:00am to 3:00pm

Dog Days Daycare Center

281 Roycefield Road

Hillsborough, NJ 08844

For more information, see our website.


THANK YOU FOR YOUR SUPPORT
Events will be posted on our main website at www.midatlanticbassets.com

Who We Are
Serving our local and statewide communities, Mid-Atlantic Basset Hound Rescue provides:
* Education to the public and prospective homes about the basset hound breed.
* Shelter and care for homeless basset hounds.
* Assistance, when needed, to anyone owning a basset hound so as to keep the dog in a good environment.
* Placement in suitable foster and permanent homes for all dogs taken into our care.
* Financial and emotional support, when needed, to our foster and adoptive homes using the dogs' best interest as a guide.
* Fundraising events in order to care for all dogs taken in by our rescue.
* Education about spaying and neutering in order to decrease pet overpopulation and random breeding.
* Placement assistance to state and local animal shelters for basset hounds and mixed breeds.
Adopting a friend
We hope this information will help you have a better understanding on how our adoption process works! Call us with any questions you may have.

Please take the time to submit the adoption application for Mid-Atlantic Basset Hound Rescue which can be found on our website at www.midatlanticbassets.com We screen all applicants thoroughly, so we have a lengthy application, which we will review with you either on the phone or in person in order to confirm that a basset is the best choice for you and your family.

Please be aware that:

1. OUR OBLIGATION AS A RESCUE—We cannot and do not guarantee a Basset Hound for every applicant, nor do we adopt out of our area (NJ, NY, PA, CT, and DE). We complete such a lengthy interview with you, so we can ensure the best match. Applications with the least restrictions on behavior, age, compatibility, etc., and who meet our requirements, stand the best chance of adopting a Basset sooner.

2. AGE-- Nearly all of the dogs we rescue are older than 12 months; we rarely have puppies. However, our number one request received from applicants is to adopt a Basset puppy, and our last request is for a "senior". Please see our link Top 10 Reasons You Should Consider adopting an Adult Basset Hound. If you specify only a dog less than 12 months, it could delay your adopting a basset from us. Please note if you are a first-time basset owner, we recommend adopting a basset that is over the age of 3.

3. RESPONSIBILITY--We require adopters to be fully committed to the ongoing health and welfare of the dog, including, but not limited to, regular vet checkups, vaccinations, etc. We prefer that the new Owner not leave the dog alone for long periods during the day, regularly exercise the dog, socialize the dog with other people and other dogs, and train the dog in the obedience basics (sit, stay, down, leave it, not pulling on the leash, etc.)

4. CHILDREN—Homes with small children (under 6 years old) are particularly difficult to place a rescued dog in, as we cannot guarantee temperament. Adoptions will be considered on a case-by-case basis. We cannot guarantee that we will place a dog in a home with children under the age of 6 years.

5. YARDS and ENCLOSURES—Mid-Atlantic Basset Hound Rescue does not require applicants to have a fenced-in yard, but we do require assurances that the dog will be walked or exercised during the day. Due to the nature of the basset hound, they must be kept on a leash at all times when outside of the house. We do not recommend the use of the "invisible fencing" nor any type of tie outs. It has been our past experience that these two items have led to serious injury and even death.

6. HOUSEHOLD SUPPORT—We require that all members of the household support this application. We will need to speak to anyone over the age of 18 who is living in the household.

7. APPLICATION PROCESS- Following your application submittal, one of our adoption representatives will contact you by phone to review it. If this goes well, we will set up a home visit by one of our volunteers. The volunteer will review all the items on your application to assure complete clarity and understanding. If this second interview goes well, you will then be an approved applicant, and we will actively be looking for the best match for your household. When our adoption coordinator finds a potential match, he/she will contact you to set up a time and place for the adoption to take place. This is usually a location between your location and the location of the dog.

8. DOG LIST—The list you see on our Available Dog page only shows dogs we choose to put on this page. There are typically more dogs who may not be available right now, or where we don't have a current picture, etc., that are not on this page. So don't delay submitting your application just because you don't see a perfect match for you on our Available Dog list.


Come Visit Us!
WE DO NOT HAVE A SHELTER. To visit the dogs listed on our website, please contact the Adoption Coordinator at 908-256-0598 or 610-570-5130 between 6:30pm-9:00pm or e-mail info@midatlanticbasset.com after submitting your adoption application.
---
Mid-Atlantic Basset Hound Rescue
Mailing Address:
57 Mine Hill Road
Washington, NJ 07882
Phone: 908-256-0598 Call between 6:30pm-9:00pm

Website: www.midatlanticbassets.com

Email: info@midatlanticbassets.com
Click here for a list of pets at this shelter

---

[Home] [Information] [Shelters] [Search]