Union Township Animal Shelter
Click here for our wish list from Amazon!
Who We Are
Union Township Animal Shelter is a municipal shelter which provides animal control services for the Township of Union and Kenilworth in New Jersey. Our goal is to love and nurture animals while they are with us. Then we try to find them the perfect home. Many wonderful dogs and cats are at the shelter, waiting for a forever home. These animals can be seen during our adoption hours. Pets come and go, so please check back frequently! If you are no longer able to care for your pet properly, you can turn him/her into the shelter. Proof of residency is required for Union residents to surrender their pets. We ask that you please bring your pet's medical records and provide us with any information you can to assist us in attempting to place your pet. in a good home. Animal surrenders are accepted during the shelter hours only. Click here to search for Pet Friendly Apartments!







---
JUNE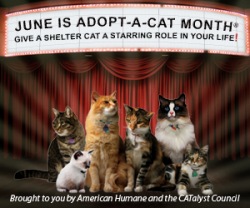 Adopt A Shelter Cat Month
National Microchipping Month
June 22 - Take Your Dog To Work Day: http://www.takeyourdog.com
JULY
July 30 - August 11
---
We greatly appreciate any donations. We are currently looking for someone to volunteer to do laundry for us.

We are especially in need of the following items (especially those underlined):
cat carriers
Frontline or Advantage flea control for cats and dogs
can cat and kitten food
dry cat food
dry kitten food
dog food (wet and dry)
blankets/sheets/comforters
crib mattresses and couch cushions
clay cat litter
plastic litter boxes
food and water dishes in all sizes
Yesterday's News/paper cat litter
old towels, rags
toys (cat and dog)
paper towels
disposable gloves
dog leashes
dog collars
ceramic bowls
doggie clothing
dish soap
pet meds
cleaning supplies
sponges
printer/copy paper
cork board
dry erase board
Kuranda Pet Beds (greats for schools to make a drive for!)
THANK YOU!









---
Monday through Friday: 12:00 pm to 3:00 pm
Saturday: 1:00 pm to 3:00 pm
Sunday: CLOSED
Holidays: CLOSED








---
You may come to the shelter during adoption hours to meet the pet you are interested in.
If you decide that you have found the right companion, you will be asked to submit an application online or complete one at the shelter:

Click here to submit an online application to adopt a cat

Click here to submit an online application to adopt a dog


Click here to submit an online application to adopt "other" animals


Once the application is received we will forward it through the appropriate approval process and you will be notified. Obtaining approval in advance does not in any way obligate you to adopt an animal, but it does speed up the process should you meet an animal that is right for you.

---
Cats: $125
Cats are dewormed, vaccinated, and spayed/neutered

Dogs: $175
Dogs are vaccinated and spayed/neutered
We highly recommend paying the extra fee to microchip (especially for dogs).

For animals that have been spayed/neutered prior and/or vaccinated, a reduced fee will be charged.



RESCUE GROUPS: We welcome rescue groups willing to pull animals for placement through their groups. If you have not pulled from this shelter before, please contact the shelter to indicate you wish to do so and make arrangements.

SCHOOLS: We welcome schools to do fundraisers and donation drives. Arrangements can also be made to do a walk-thru at the shelter. Please contact the shelter for more information.


---
[Home] [Information] [Shelters] [Search]