The Animal Inn Denville Township's Municipal Animal Shelter
The shelter is open daily from 7:00am to 3:00pm Monday- Friday and Saturdays 8:00 To 10:00 am. When adopting an animal from our shelter, we ask you to donate pet food, toys, and cat litter instead of money. Donations of bleach, laundry detergent and dish soaps are items we use on a daily basis and could always use. We are looking for the best home possible for our animals. They have been impounded once, they don't need to be given up for a second time. Think before you adopt, if you can provide a loving forever home for any of our little friends you are the person for us. Please call or stop at the shelter, they'll be waiting there with open paws. In Denville we have very responsible pet owners so we very rarely have a dog for adoption but cats, and kittens are plentiful.
GUS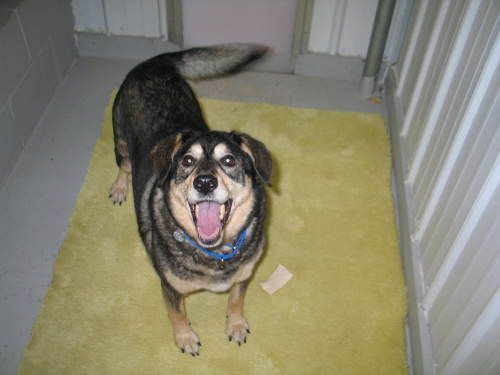 Gus is a wonderful guy who would love for you to come in and meet him. He is always happy to see anyone, his biggest wish is that he'll find his way into your heart and into your home. Gus is housetrained, very well behaved, and gets along with everyone!!!!! Why not come in and meet him. GUS ADOPTED!!! THANKYOU PATTY Who We Are We are a municipal animal control and animal shelter facility. The animals in the shelter are picked up by animal control and provided a place to stay until their owner claims them. If there is no one looking for them after seven days they are placed for adoption. The sooner they are adopted, the sooner we can pick up other animals. We are a small shelter and space is limited.
Tha Animal Inn
Denville Animal Shelter
140 Morris Avenue
Denville, NJ 07834
Phone: 973-627-4900 x4 Email: mpetrillo@denvillepolice.org

Click here for a list of pets at this shelter
Map to our shelter

PetMeds
---

[Home] [Information] [Shelters] [Search]