Pet Friends of Duplin County
---
Our Featured Pet...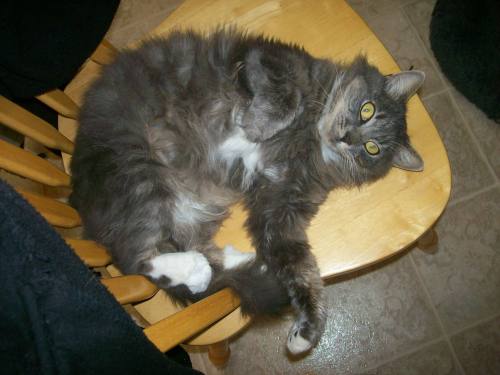 Truffles has been adopted, unfortunately because of a lack of foster homes our foster program is very limited. Pet Friends can supply everything you need to foster an animal. If you can foster a dog, puppy, cat or kitten, please call Roseann at 910-271-3101.
News
We have a lot of exciting projects planned for 2016. We have meetings held the 2nd Thursday of each money, locations change, so check our website petfriendsonline.org We have a low cost year round spay/neuter program for families in need. Get applications at participating Duplin County Vets or on our website petfriendsonline.org Pet Friends helps pay for each of the surgeries and has helped with over 2000 spays or neuters since August, 2009. At times there is a waiting list because of lack of funds.
Who We Are
We are a small group of animal lovers who started Pet Friends to make a difference in our rural county. We do not have a shelter, but have a very limited fostering program. We pick up animals from Animal Control before their time is up, make sure they are healthy and spayed or neutered before finding them a good home. We sponsor a year round low cost spay/neuter program, have an education program that we present to the 3rd graders in Duplin County and try to help the Animal Control Shelter make improvements and changes. Since last year we have saved hundreds of animals from being euthanized by transporting them to no-kill shelters or other rescue groups. If you can help transport, please call Maureen at 910-285-8852.
Adopting a friend
If you can foster a dog, puppy, cat or kitten please call Roseann at 910-271-3101. Without foster homes, we can not rescue animals. There are many Duplin County residents who rescue animals on their own out of the goodness of their hearts. They take these animals into their homes, get them to the vet and try to find them homes. We have featured several of these good samaritans and the animals that they have rescued. Please consider adopting one of these animals.
Come Visit Us!
We appreciate all donations and use them to continue our programs and fund new ones, we are a 501(c)(3) organization. Visit our website at petfriendsonline.org for more information or write us at P.O. Box 152, Wallace, NC 28466.
---
Pet Friends of Duplin County
P. O. Box 152

Wallace, NC 28466
Phone:
Email: petfriendsonline.org
Click here for a list of pets at this shelter

---

[Home] [Information] [Shelters] [Search]