Lizard Wizard's Animal Palace
"Here you can rest your weary hearts, your tired paws, and empty bellies. You are special and important. Here you are safe."

Like us on Facebook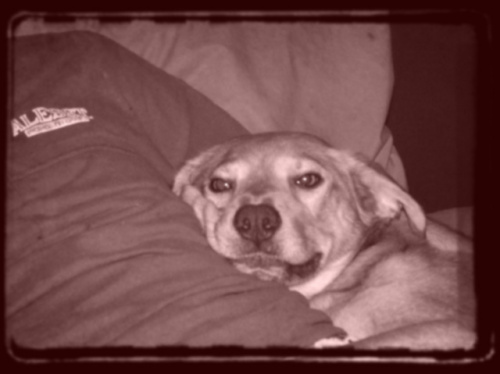 Your friend number:
Thanx for visiting us!

Friends Available For Adoption! Check out our happy endings!
Brittanys Adoption Application
Brittany's Contract
Did You know?


1.) Large dogs, senior dogs, and black dogs are always the first to be overlooked, and the last to get adopted.
2.) Grapes, onions, and chocolate can be toxic to dogs.
4.) Mixed breeds typically have less medical problems than pure breeds.
5.) Most dogs live to be between 14-19 years old
6.) Burglars avoid homes with dogs.
7.) Scratching or rubbing behind a dogs ears releases endorphins that relax them and make them happy.



---
---
Our Featured Pet...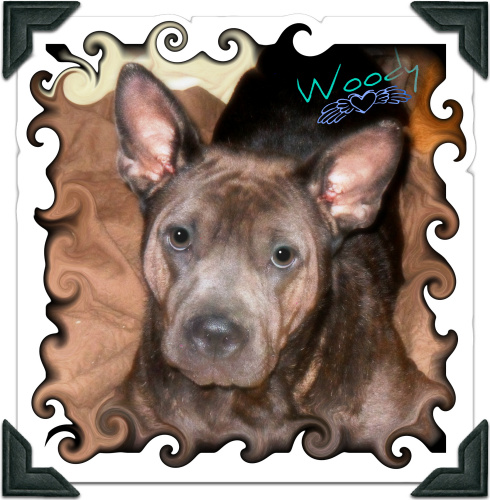 Woody is house broke, shy at first but Super sweet, loves to give kisses and chase tennis balls. He is low maintenance and gets along with other dogs. Woody is very silly, happy, and snuggly!
Learn and see more about Woody! http://www.petfinder.com/petdetail/18415527/
---


!



"I looked at all the caged animals in the shelter...the cast-offs of human society.
I saw in their eyes love and hope, fear and dread, sadness and betrayal. And I was angry.
"God," I said, "this is terrible! Why don't you do something?"
God was silent for a moment and then He spoke softly.
"I have done something," He replied.
"I created you."
Jim Willis

---
---
Who we are

We opened in Nov of 2007, and the rescue has grown, and grown. We now have many foster homes to place animals in need, and run transports from out of the way shelters.



---
Adopting a new Pal
There is an adoption application, an adoption contract, a home visit, and an adoption fee.
All animals are adopted to the person(s) who is/are the best Match for the animal and vise versa. This makes for a happy, healthy home both for the people and the animals in wich they adopt.

All animals are inside homes only unless listed otherwise.


---
Ways to help our rescue:
You can foster a pet, sponsor a pet , spread the word, or donate items such as: water/food bowls, old towels/blankets, toys, collars, TOYS, and leashes. Our most needed items are leashes, collars, towels, toys, and blankets though. (Some fosters enjoy tearing up blankets, and toys.) They do not need to be pretty, just useable. If you have any questions on donations or other ways to vonunteer you may contact Brittany @ 973-902-9275. We are always looking for extra help on dog transports, checking up on adopted animals, and checking applications.
---
Ways to help in general:
You can do all the above for any shelter or rescue. But other ways are too volunteer at a shelter. That could be taking pictures of the adoptable animals and posting them on flyers, or online. You can take the animals outside for a walk, or just go to give them some much needed TLC. Shelters also love blanket/towel donations for the animals during the winter months. Many shelters are cold in the winter, and blankets help keep the animals warm, and comfy. You can also call the shelter and see what they are in need of. They will happily tell you. And it does make a big difference for the shelters to get donations because they are all on tight budgets. Rescues often have fund raisers in wich they need help with. This would include car washes, dog washes, dinners, adopt a days...ect If you have any other questions please contact Brittany.
PS, any habitat for humaneity store, goodwill, or second hand stores in general have blankets and towels for very cheap.



---
Fun ideas!
(under construction)


1.)Catnip Keeps em Happy!
The sad truth is that 9 out of every 10 animals born die due to lack of space and homes. Especially cats. Cats are also more likley to be strays, thin, and sickly. They are kept in small cages as well. A great way to make their time at the shelter more comfortable is to get them something they all go crazy for...CATNIP!
Take some old, but clean socks, buy a big bag of catnip, and stuff those socks!:) After they have been stuffed, simply sow them up. This also gives the kitties a nice pillow when they are all played out.


2.)Imitation Kuranda beds!
Dogs are kept in kennels at the shelter. They have concrete floors, and more than likley the shelter does not have enough funding to put anything else down. The dogs will have to eat, sleep, and use the bathroom all in that kennel. There are beds known as KURANDA beds. They are perfect for shelters and the dogs! They are very sturdy, easy to hose off, and dry fast as well. The point is that they are elevated off the dirty, and cold floor, and also have some comfort. They are also expensive, so most shelters will never have them. You can either do a big fundraisor to purchase the beds, or you can make some imatations yourself! This is a great project for schools, or even shop classes. (you may contact brittany for more information on this one)


3.)Kitty hide boxes!
Make some hide boxes for the cats at the shelter! All you need are card board boxes. (almost any store will give you free boxes left over from deliveries.) Just cut out a hole on one side for them to walk in, and voila! They have a nice den to slumber in, and even a place to lay on top! Depending on how sturdy the box is, you may need to glue reinforcement on it-even a branch will do. Below is an example to help get the idea.



4.) BLING!
Make dog/cat collars! Adoptable animals always look nicer with alittle bling around their necks :0) (who doesn't?!) A great, cheap, and easy way to make adoptable pets look more appealing. You can go to any Goodwill, Salvation Army, flea market, or thrift store and buy a ton of cheap belts. (about a buck a peice) Simply cut off the extra end of the belt (not the buckle part) and after that all you need to do is make some new holes. This is a great project being its simplicity, and it makes collars for XXS-XXL dogs! This is also fun for kids because they get to pick out different types of collars. Obviously some belts may be too thick for cats, so you would need to search for a thin belt.

---
Rest in Peace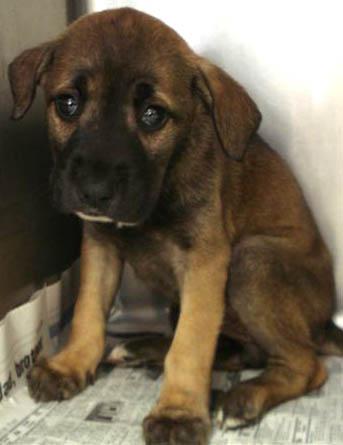 This boy just sat there and waited for someone to "pick him"...Nobody did. Does anyone care about this stray, scared, nameless boy that died alone and unloved in a metal box, breathing poisonous gasses till his body succumed?
Maybe this will make some one re-think breeding their dog, or carelessly having an animal that is not spayed or neutered.
Since the people that braught him into this world do not care enough to remember him, to carry his soulfull eyes in their hearts, to cry for his unique spirit, We will.
Sadly he is just one in a million that die like this, and we only have so many hours in the day to cry.
So many are forgotten.
-Anonymous-
---
Before playing a video, please pause the music at the very bottom of this page: Music
Life's a Beach...
---

Lizard Wizard's Animal Palace
Salisbury, NC and surounding
Phone: 973-902-9275

Email: lizwizanimalpalace@yahoo.com
Click here for a list of pets at this shelter
---

[Home] [Information] [Shelters] [Search]
---
...