Duplin County Animal Control
---
Our Featured Pet...KITTENS GALORE!!!
11068397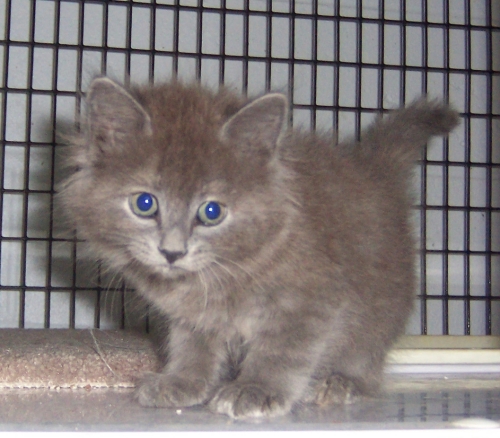 This cutie has found a home, but call or come by to see all of the sweet kittens we have that need homes!! Shelter open 9am - 4:30 M-F - 910-296-2159. Visit our Facebook page http://www.facebook.com/pages/Duplin-County-Animal-Control/188534687928574
News
Come visit us!! We have many beautiful puppies and dogs along with cats and kittens looking for loving families!! In addition to animals posted on our site we have many more that are looking for their forever home!!!
Who We Are
Duplin County Animal Control is a small rural shelter located in KENANSVILLE, NC. We are commonly referred to as the "dog pound." (WE ARE IN NO WAY AFFILATED WITH D.A.R.T.). We take in stray cats and dogs in our county along with animals surrendered by their owners. We are a kill shelter. Due to overpopulation, animals frequently have to be euthanized to make room for new animals that arrive at our shelter on a daily basis.
Adopting a friend
We are open Monday through Friday from 12:00pm - 6:00pm Adoption Fees: $125 female dogs. $105 male dogs and female cats. $65 male cats. Includes voucher for spay or neuter at participating vet or voucher towards spay/neuter at any vet who will accept voucher. Animals entering the shelter already spayed/neutered are $25.00
Come Visit Us!
We are located in Kenansville, NC. We are 1/2 way between Raleigh and Wilmington about 5 miles off of exit 373 on I-40.
Spay / Neuter Facts
Spaying and Neutering is an important issue. They are both surgical procedures. Neutering is for a male animal and is where they remove the testicles. Spaying is done on female animals. Spaying is the removal of the uterus and the ovaries. Did you know that In 6 years, 1 female dog and its offspring can produce over 68,000 puppies. In 7 years, 1 female cat and its young can produce over 430,000 cats. Over 7 million pets are euthanized each year because there are no homes for them. Below are just a few reasons to do it. There are many more reasons to list but I think you will get the point. 1. Your Pet DOES NOT need to have just one litter. 2. Once spayed/Neutered your animals are less likely to roam or stray from home and less likely to fight with other animals. 3. Male Cats when neutered, Often stop spraying to mark territory. 4. Licensing fees are reduced when your pet is spayed/neutered 5. You can spay your pet as early as 16 weeks old. 6. Its not true that your pet will get Lazy and Obese. They will only get that way if you overfeed them. 7. In my experiences, once they are spayed/neutered, my pets have become more loving pets. 8. If you own a female cat or dog, They can INFACT Be spayed while they are in heat or are pregnant. 9. By spaying/neutering your pet, it will not change their individual personality. 10. You can afford it! There are low income and some free programs that will help with the cost. You can more readily afford to have your pet spayed/neutered than you can afford a litter of puppies or kittens which will cost more as they grow. Please Check www.spayusa.org for more information on Low Cost Spay and Neuter. You can contact your local animal humane division to get more information on Low Cost Spay/Neuter Programs in your area.
Local Spay / Neuter Clinic
For local low cost spay / neuter contact the CAPE FEAR SPAY / NEUTER CLINIC. Fees are dependent on the size and sex of your pet and range from $35.00 - $90.00. They can be reached at 910-602-1101.
---
Duplin County Animal Control
117 Middleton Cemetary Lane

Kenansville, NC 28349
Phone: 910-296-2159

Email:
Click here for a list of pets at this shelter

---

[Home] [Information] [Shelters] [Search]