D.O.G.S.

Doggie Orphans Great & Small NC
---
Our Featured Pet...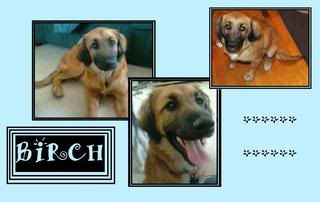 Who We Are
D.O.G.S. (Doggie Orphans Great & Small) is a small 501 c 3 organization dedicated to making a difference for neglected, abused and unwanted animals. We rescue dogs (and puppies) from "death row" at various shelters, get all vetting done and help them to find forever homes.


Adopting a friend
Adopting a new family member is a three step process. Fill out the application below so that we can properly match the right animal to your family. Next a home inspection will be done by a member of D.O.G.S. Rescue. Last you sign all contracts and pay all fees for the animal you are adopting.

Come meet our adoptable lovable dogs, cats, kittens and puppies @ the Morehead City Petsmart from 10AM - 2PM.
---


252.269.7200

Havelock / Okinawa


Email: doggieorphansgreatandsmall@yahoo.com

Visit our website at: www.doggieorphans.org

Click here for a list of pets at this shelter