Tunica Humane Society
Pet of the Week:
We desperately need volunteers. If you can help please contact us at: 662-363-1625 or 662-519-1700
About The Tunica Humane Society

The Tunica Humane Society desires to improve the quality of life for all animals in Tunica County by aggressively pursuing a high quality, low cost spay-neuter program. We are dedicated to saving the lives of all animals who are endangered, neglected, abandoned or abused. It is our hearts desire to see Tunica become a "NO-KILL" model community in a world where over 5 million dogs and cats are destroyed every year simply because they are considered "disposable."


Please visit us at our website: tunicahumanesociety.com


Tunica Humane Society
P.O. Box 236
Tunica, MS 38676
Phone: 662-363-1625 or 662-519-1700



Email:

petlovers@tunicahumanesociety.com
Did you know, large black dogs are often last to be adopted?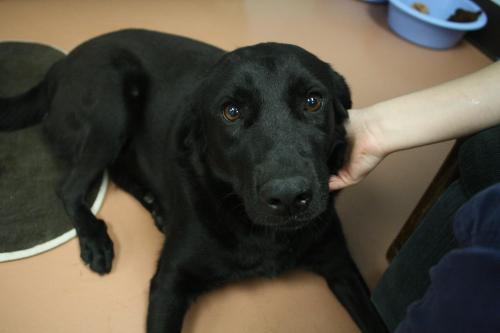 HOW TO HELP!
VOLUNTEER and DONATE!

ADOPTION EVENTS: We desperately need to get the adoption events going again! We need people to help at the events and to organize the events in the Memphis area.
FOSTER: We need more foster homes! The more foster homes we have, the more pets we can save. Fostering makes a pet more adoptable because they receive more socialization in a foster home. The length of time for fostering depends on the adoptability of the dog. All you have to give is your love and time, and Tunica Humane provides the vet care.
FUNDRAISING: We have many events throughout the year, such as the Doggie Dash and Putts for Mutts that we need help organizing!
KENNEL HELP: We are in great need of kennel help at the shelter. The mornings on Saturday are when we need the most help. Help the dogs and get some exercise! We also need runners who will bring donations from the Memphis area to the shelter. We are closer than you think!
DONATE items from our wish list (see below). We need donations of time and money to keep the shelter running!


WISH LIST