---
Who We Are
The Northeast Missouri Humane Society is a non-profit organization that was formed in 1966. We have over 35 years of experience in the animal welfare field, and want to help you in any way we can.
Each year we care for nearly 2000 homeless pets from the Northeast Missouri area. We continue to have the contract with Hannibal to house strays picked up by the city's Animal Control. We take our responsibility very seriously, and we appreciate your support.
Our Mission Statement: To prevent neglect, abuse, cruelty, and overpopulation of domestic animals, to provide a network service to the lost or homeless, and to educate the public.
Volunteering and Donations
We have many volunteer opportunities. You can either work at the shelter helping clean, or you can help the animals directly by socializing or training them. Some just need a good bath or a brushing!
If you can't or would prefer not to work at the shelter, you can still help with events such as fundraisers - these are very important!
If you are interested in learning more, please complete the attached application or contact the shelter at (573) 221-9222.
Adoptions
OUR ADOPTION INFORMATION IN ON OUR WEB SITE NEMOHS.ORG
Ways to Help!
A PENNY FOR EVERY SEARCH:
Please make GoodSearch your home page, and use it every time you search online. Enter "NEMO Humane Society" for your cause and we get a penny for every search!

SHOP FOR A CAUSE:
Join iGive. It's free! Shop at all your favorite stores and iGive will donate up to 26% of your purchase to NEMO Humane Society. Just click on the link above and enter your email address to sign up. All your favorite stores are participating – so if you normally shop online, please go through iGive. No extra cost to you, and it helps us raise funds for the animals.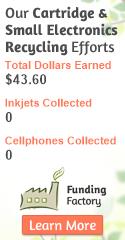 Funding Factory Recycling :
We are also collecting old ink jet cartages, and old cell phones, for money as well. You can drop them off at our shelter, or mail them into us.
Come Visit Us!
North East Missouri Humane Society
2923 Warren Barrett Drive
P.O. Box 205
Hannibal MO 63401
Phone: (573) 221-9222
Fax: (573) 248-3074
Hours: Monday thru Saturday 12-5 P.M.
Email: nemohumanesoc@yahoo.com
Website: Being Worked on!
Driving Directions: Exit Hwy 61 onto Warren Barrett Drive (East). Our shelter is located approximately 1.5 miles on the right side of the road.


---