---
---
Excelsior Springs Animal Control Center

1298 S. Marietta (Shelter Address)
301 South Main Street (Mailing Address)
Excelsior Springs, MO 64024
Phone: (816) 630-0816
Email: esacc@espolice.com
---
---
Our Featured Pet!
News
Consider donating old bath towels and blankets to keep our sheltered friends warm and cozy. Call us at 816-630-0816 to learn how you can support our fundraising efforts. All proceeds help fund new animal welfare programs and equipment for the new facility.
If you live in the Excelsior Springs Community and need pet food assistance, please contact the Excelsior Springs Good Samaritan Center at 816-630-2718. We are proud to support the Good Samaritan Center by providing pet food assistance to those who need a helping hand!
| | |
| --- | --- |
| | We use the Kuranda dog and cat beds at the Animal Control Center! If you would like to donate a bed, click here. |

Donations are welcome! The following items always seem to be in short supply!

bath towels
blankets
canned puppy food
cat litter
cat toys
dog toys
dog treats
dry kitten food
dry puppy food

Thank you for your generosity!
Who We Are
The Excelsior Springs Animal Control Center is committed to public safety and animal welfare in the Excelsior Springs Community.
All efforts are made to adopt the animals from the shelter! We impound approximately 1100 animals each year. We are staffed by 2 full-time Animal Control Officers. We currently do not offer any volunteer opportunities. Animal Control Center services are provided daily. Visitors are welcome Monday thru Friday from 1pm to 5pm and on weekends by appointment only.
Adopting a Friend
We ask that potential adoptors schedule an appointment with one of our Animal Control Officers to meet the shelter pet being considered for adoption. Simply call us at 816-630-0816 or email us at
esaspets@yahoo.com
to schedule your appointment! All potential adoptors are asked to complete an adoption application form. All adopted pets are spayed or neutered and fully vaccinated before they are released to their new adoptive families.
Following is our adoption fee schedule: Female Cats $80.00~ Male Cats $70.00~ Female Dogs $135.00~ Male Dogs $125.00. All fees include spay or neuter, rabies & other age appropriate vaccinations, and heartworm test.
Come Visit Us!
---
---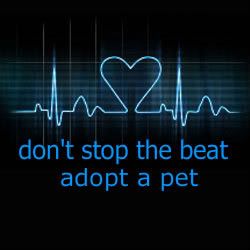 ---
---

[Home] [Information] [Shelters] [Search]