Save a Life; Adopt a Pet
We are a 501(c)3 nonprofit organization, incorporated in the state of Missouri. We are dedicated to the ethical and humane treatment, education, and welfare of all animals in Pulaski County, Missouri.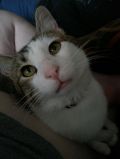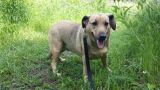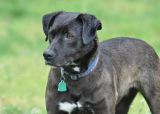 All of our adoptable animals are listed on Petfinder. You can visit them either at the Loving Paws Adoption Center, 319 Keeth Road, Crocker, MO 65452, or if currently being fostered, at their foster homes. The contact information for each animal is listed in their description / bio.
Visit us on the web http://lovingpawsadoptioncenter.com/
Pulaski County Humane Society on Facebook https://www.facebook.com/PulaskiCountyHumaneSociety
Loving Paws Adoption Center on Facebook https://www.facebook.com/LovingPawsAdoptionCenter
We DO NOT take owner give-ups nor rehome individuals' animals. Most of the animals we are able to accomodate come via law enforcement action or local pounds. We do what we can through a group of volunteers to find forever homes for dogs and other animals that have been dumped or abandoned. Please consider fostering; it's the difference between life and death for most of these animals. Click here for a foster application; email to petfinder.pchs@gmail.com.
---

Loving Paws Adoption Center
319 Keeth Rd, Crocker, MO 65452
573-736-2088
As a caring and humane society, we can not, and must not, stand by and wish that animal problems (i.e., neglect, cruelty, puppy mills, over population, dog fighting) do not exist. As citizens, we must all take part in a joint effort to stamp out these problems. The Pulaski County Humane Society is desperately trying to make a difference, but our fight cannot be won without the support of you, our county citizens. Your commitment will make it possible for us to one day put an end to the neglect, cruelty, puppy mills, over population, and the dog fighting. You, the citizens of Pulaski County, are the reason we are able to continue to fight for a more humane future for the animals.

Our fight is not over and our work is not done. Won't you please support our efforts, as well as a better life, for the animals of Pulaski County? Even a small gift makes a huge difference to an animal in need. We now offer safe and secure payments through PayPal; a quick and more convenient way to donate, become a member, or renew a membership. PayPal accepts all major credit cards, as well as electronic checks. You don't need a PayPal account to donate.


---
PCHS Adoption and Volunteer Documents:
Adoption Application and Agreement &nbsp NOTE: The document will not display properly when you click on the link. After clicking on the link, select "File" then "Download Original" to save a copy to your computer before filling it out electronically and/or printing. When you open the form on your computer, double-click in the blanks to type your information.

---
Links for several shelters/rescues in our county:
Waynesville City Animal Shelter
573-774-6509
1502 Ousley Road, Waynesville, MO 65583
http://www.waynesvillemo.org/shelter.htm

St Robert Dog Shelter / Pound
Call 451-2000 x 1538 to schedule an appointment
http://www.saintrobert.com/residents/Departments/animal_shelter.html

Richland Municipal Dog Pound
Contact Richland City Hall 573-765-3532
http://richlandmo.info/city-services/richland-municipal-dog-pound/
Outdoor Faciity

Crocker City Pound
Contact Crocker City Hall 573-736-5327
http://www.cityofcrocker.net/