*VET REFERENCE-We must be able to verify a continued and comprehensive relationship with a veterinarian in good standing where altering, innoculating and responsiveness to pet's needs can be confirmed. Applicants that slack off on shots or deny their pets appropriate dental care will not be considered.
Must be 30 years old and have a pattern of stable housing.
*HOME VISIT-An Ozark Haven approved visitor will come to visit your family in your home. ALL members of the family, including husbands, children and pets MUST be present. Absence of any member will not meet this criteria.
**************We do NOT put dogs in homes where unaltered pets are present or where a history of not spaying or neutering is found********
*FENCING REQUIRED or a reasonable alternate safety plan- We do NOT put dogs in homes without appropriate safety measures in place. ****Underground fence is never approved****. That doesn't mean a six foot privacy fence, we are open to alternative safety plans but there has to be a plan, please discuss it with your Adoption Coordinator!
There is a deadly disease stalking your dog. A hideous, stealthy thing just waiting its chance to steal your beloved friend. It is not a new disease, or one for which there are innoculations. The disease is called trust.

You knew before you even took your puppy home that it could not be trusted. The breeder who provided you with the precious animal warned you, drummed it into your head. Puppies steal off counters, destroy anything expensive, chase cats, take forever to house train, and must never be allowed off lead!

When the big day finally arrived, heeding the sage advice of the breeder you escorted your puppy to his new home, properly collared and tagged, the lead held tight in your hand.

At home the house was "puppy-proofed. " Everything of value was stored in the spare bedroom, garbage stowed on top of the refrigerator, cats separated, and a gate placed across the door the living room to keep at least part of the house secured, and signs placed in all strategic points reminding all to CLOSE THE DOOR!

Soon it became second nature to make sure the door closed .9 of a second after it was opened and that it really latched. "Don't let the dog out" is your second most verbalized expression. (The first is "NO!") You worry and fuss constantly, terrified that your darling will get out and a disaster will surely follow. Your friends comment about who you love most, your family or the dog. You know that to relax your vigil for a moment might lose him to you forever.

And so the weeks and months pass, with your puppy becoming more civilized every day, the seeds of trust are planted. It seems that each new day brings less destruction, less breakage. Almost before you know it your gangly, slurpy puppy has turned into an elegant, dignified friend.

Now that he is a more reliable, sedate companion, you take him more places. No longer does he chew the steering wheel when left in the car. And darned if that cake wasn't still on the counter this morning. And, yes, wasn't that the cat he was sleeping with so cozily on your pillow last night?

At this point you are beginning to become infected, the disease is spreading its roots deep into your mind.

And then one of your friends suggests obedience. You shake your head and remind her that your dog might run away if allowed off lead, but you are reassured when she promised the events are held in a fenced area. And, wonder of wonders, he did not run away, but came every time you called him!

All winter long you go to weekly obedience classes. After a time you even let him run loose from the car to the house when you get home. Why not, he always runs straight to the door, dancing a frenzy of joy and waits to be let in. And, remember he comes every time he is called. You know he is the exception that proved the rule. And sometimes late at night, you even let him slip out the front door, just to go potty, and then right back in.

At this point the disease has taken hold, waiting only for the right time and place to rear its ugly head.

Years pass - it is hard to remember why you even worried so much when he was a puppy. He would never think of running out the door left open while you bring in the packages from the car. It would be beneath his dignity to jump out the window of the car while you run into the convenience store. And when you take him for those wonderful long walks at dawn, it only takes one whistle to send him racing back to you in a burst of speed when the walk comes too close to the highway. He still gets into the garbage, but nobody is perfect!

He spies the neighbors dog across the street, and suddenly forgets everything he ever knew about not slipping outdoors, jumping out windows or coming when called due to traffic. Perhaps it was only a paper fluttering in the breeze, or even just the sheer joy of running.

Stopped in an instant. Stilled forever. Your heart is broken as is his still beautiful body. The disease is trust, the final outcome; hit by a car.~Author unknown

A good safety plan can prevent this! Following it each and every time assures it!!




We do NOT and will NOT place unaltered animals under any conditions, no exceptions....any attempt to get around this policy will end adoption effort!!!



ADOPTION FEES
Our fees can vary based on the situation and the dog, our goal is not to profit but to assure happiness and good care for all. We have a basic adoption donation of $150 of which $125 is tax deductible for you. This donation amount is a good faith gesture to the rescues efforts and we guarantee every penny goes to the dogs! Tiny breeds or puppies may be higher, we reserve the right to set fees on a case by case basis at the discretion of the Board of Directors

ANY attempt to negotiate ends adoption attempt permanently, no exceptions
Our applications are handled exclusively through the adoption specialists found at Kristina's Safety Forum. Screening opportunities for homeless animals in the Ozarks is a function of Kristina's Safety Forum. All application and processing inquiries can be directed to Kristina, who will personally be handling each and every Ozark Haven adoption.

Email: Ozarkhavenrescue@yahoo.com


Click here to find the first step to getting the new friend you have been searching for!! Please read our adoption criteria above and then fill out an application!!!!

~~~~~~~~~~~~~~~~~~~~~~~~~~~~~~~~~~~~~~~~~~~~~~~~~~~~~~~~




When seeking a new pet , don't be hesitant to ask questions and get a good fit. Have a realistic idea of which new pet would compliment your lifestyle rather than alter it. Part of our role is to facilitate wise decisions that result in a lifetime of reward. Speak openly with our Adoption Specialist and Foster Mothers.



Realize that all dogs need acclimation training. A dog that exhibits housetraining and citizenship in foster care does not automatically know your layout, expectations and communication techniques. Let's work together to make the introductory period go smoothly.




SEE STORIES OF ADOPTED DOGS - ENJOY HOMECOMING PHOTOS AND MORE

~~~~~~~~~~~~~~~~~~~~~~~~~~~~~~~~~~~~~~~~~~~~~~~~~~~~~~~~




Littering the Ozarks,one of our oldest and most successful programs, has continued to grow and blossom. Originally, intended as a tool to stop unwanted litters by offering inoculation/internal and external parasite control/health certifications etc. to prepare little ones for transport to rescues with a large adoptor base outside of the Ozarks and spay the mother. The goal being to relocate the pups safely to be rehomed and leave only a spayed, healthy pet for the family to continue to enjoy and love without the threat of more unwanted puppies.

Recently, we expanded this program to families seeking spay/neuter assistance without current puppies. These families often believe in a strong spay/neuter ethic but cannot afford it or are facing displacing pets due to behaviors that spaying and neutering resolve like roaming, fighting etc.

We would like to be able to offer altering services to all citizens for any reason as we strongly believe that spaying is the cornerstone to pet population reduction. Population control in these forest communities is so desperately needed. Desperate landowners are prone to choices such as shooting, highway dumping, abandonment where pups can easily go feral and threaten wildlife, children and livestock or perish thru horrible fates of violence, disease and starvation.

.


Dominick's Honor is a program we hope can continue to make a difference in the Ozarks. Due to a severe shortage of foster care we were forced to leave an unwanted dog in the original owner's home as we found him, living on a chain.........we had no foster space and in the few, short days that followed, we did find sanctuary for Dominick in another rescue but when we returned to pick him up to make the trip with our transport volunteers, he had hung himself on his chain. As our devoted volunteer arrived she was unable to free him and he was dead. Our Dominick's Honor program puts light weight cables and safety harnesses on dogs forced to remain tethered either because the owners won't release them or the cities won't protect them. These light weight cables and harnesses protect our tethered friends from the lonely cold strangulation that dear Dominick suffered. Never will any Ozark Haven Volunteers pass by a dog tethered on heavy chains or chokers and not stop, knock on the door and get permission to provide a safer tethering device at our cost. Community support and donations of cables and harnesses are used for this purpose. Anyone wishing to support the Dominick's Honor program please be in touch. As you look into Dominick's eyes in the picture below, just know you did the right thing for a dog out there, somewhere, he won't live with the spinal pain and distortion tethering causes.




GOLDEN LIGHTS is a new program to target the large senior or ailing dogs in need of ongoing care, medical treatment, special needs or hospice care. Our goal with this program is to provide quality foster care and love to the aged, ill or otherwise ailing large dogs. This foster care to occur in our Skilled Foster Homes only.




~~~~~~~~~~~~~~~~~~~~~~~~~~~~~~~~~~~~~~~~~~~~~~~~~~~~~~~~~~~

We are proud to announce we have joined forces with BISSELL, a company of vision and hope for homeless pets!! Ozark Haven Rescue is proud to be a Partner for Pets! BISSELL and LostPetUSA.net have teamed up to help organizations like ours raise money, and now you can help too! When you purchase pet products on bissell.com and enter the code ADOPT at checkout, a portion of your purchase will be donated to our organization! Itís simple. ∑ Shop pet products on www.bissell.com ∑ Enter the code ADOPT at checkout ∑ Then select our organization ! Ozark Haven Rescue Learn more at www.bissell.com/partnersforpets.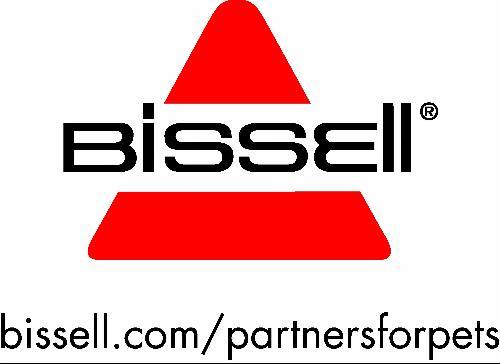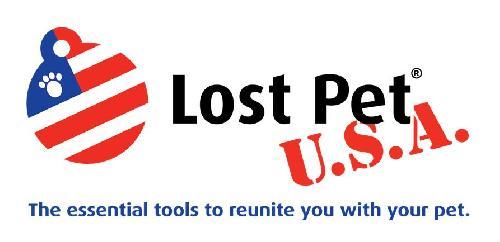 ~~~~~~~~~~~~~~~~~~~~~~~~~~~~~~~~~~~~~~~~~~~~~~~~~~~~~~~~~~
OZARK HAVEN RELOCATION PROGRAM addresses the trends we see of massive amounts of dogs in the Ozarks that are so very plentiful that they are a totally undesirable for adoption and viewed as a pest to most local landowners. These same breed mixes are desirable in other geographies and are very much desired by adoptors. Our role is to make them safe and prepared for travel to rescues in other areas with a larger adoption base that share our philosophies of adoption.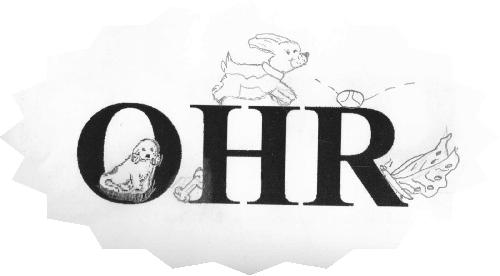 ~~~~~~~~~~~~~~~~~~~~~~~~~~~~~~~~~~~~~~~~~~~~~~~~~~~~~~~~


Email: OzarkHavenRescue@yahoo.com





~~~~~~~~~~~~~~~~~~~~~~~~~~~~~~~~~~~~~~~~~~~~~~~~~~~~~~~~

Build a Bear Cares About the Ozarks!!

The Build-A Bear Workshop Bear Hugs Foundation is committed to making life more bearable for children, families and pets in need of a helping paw. With the sale of each full-sized Bearemy's Kennel Pals friend--a collection of Build A Bear Workshop plush dogs--one dollar is donated to domestic pet programs including local animal shelters, stray pet rescue and rehabilitation organizations, and pet education programs around the country. Visit www.buildabear.com. Keep the circle of giving alive, visit Build a Bear today!!

~~~~~~~~~~~~~~~~~~~~~~~~~~~~~~~~~~~~~~~~~~~~~~~~~~~~~~~~

Pedigree believes in Ozark Haven Rescue and the futures of the kritters in the Ozarks!! Thanks to Pedigree we were able to secure funds to prepare dogs for adoption. We often are so tight on funds that we have to send dogs to other rescues to get services. The love shown to us by Pedigree has enabled us to find homes for some of our beloved pets!! Thank you Pedigree!




~~~~~~~~~~~~~~~~~~~~~~~~~~~~~~~~~~~~~~~~~~~~~~~~~~~~~~~

Flaps for Fido**PetDoors.com

. <! -- Flaps for Fido Text Colorful 300x300 -- >

Get the best pet door for your home and pet here! You will get 10% off the original price, and PetDoors.com will also do nate 10% of the original price to our cause.

Ozark Haven and Flaps for Fido have joined together in support of the Ozark Haven dogs futures! Supporting Flaps for Fido supports Ozark Haven!!Click this line to visit their site and find savings!!

~~~~~~~~~~~~~~~~~~~~~~~~~~~~~~~~~~~~~~~~~~~~~~~~~~~~~~~~
Ozark Haven Rescue is a verified shelter of the

petyourdog.com

community and supports its awareness program

~~~~~~~~~~~~~~~~~~~~~~~~~~~~~~~~~~~~~~~~~~~~~~~~~~~~~~~~

PETCO supports Ozark Haven even though we don't have a local store...........now that is SPECIAL!!! Thank you so much to Petco! Cause Pets cant drive!!

~~~~~~~~~~~~~~~~~~~~~~~~~~~~~~~~~~~~~~~~~~~~~~~~~~~~~~~~

TAX DEDUCTIBLE DONATIONS are always very appreciated! Every Penny goes to benefit a homeless animal in need or view our pets for adoption and pick a special dog to sponsor!! Appreciation shown in wags!!!!
PLEASE REPORT BROKEN LINKS