New Haven Animal Shelter
---
Jack - Jack has been adopted. Thanks for all those looks!.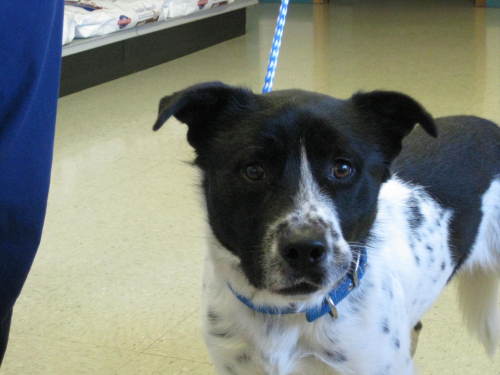 News
Our adoptable pets are those picked up by our local police and have not been claimed. They are housed at the local vet. Their time is limited. So don't delay.
If you have lost or found a pet, notify us. We will do what we can to help.
Love a dog like he loves you.
The New Haven animal shelter will no longer house pets. All our pets will be fostered. We still need your help to find good homes. Anyone interested in fostering, please contact us. Anyone with lost or found animals, please phone the New Haven Veterinary Clinic @ 573-237-7387 or the New Haven City Police @ 573-237-5242. We will never stop trying to reconnect pet and family, so call us @ 573-237-3721 to inquire about lost and found animals. We thank everyone who has adopted from us in the past six years. We enjoyed meeting you and finding such good homes for our guys and gals. Let us know if you are looking for a pet. We will help you search for that right companion. Remember to check out the shelters when wanting to adopt a pet. You are the last hope for these sweethearts. Ernie and Judy Brock
Who We Are
.
Location
New Haven is located on Hwy. 100, between Washington and Hermann, MO. We are approximately 60 miles west of St. Louis on the Missouri River. Call us at 573-237-3721.
---
New Haven Animal Shelter


New Haven, MO 63068
Phone: 573-237-3721

Email: zirak@fidnet.com
Click here for a list of pets at this shelter

---

[Home] [Information] [Shelters] [Search]