Dog of the Month
Nikki is looking for her forever home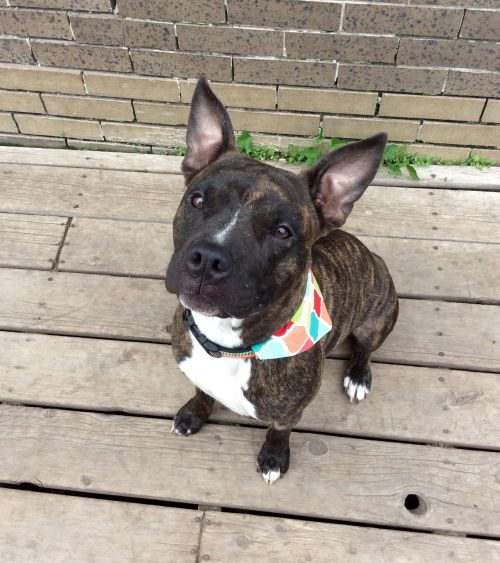 ****** A HOMELESS DOG NEEDS YOU! ******
Many dogs are waiting for a loving home and their very own family
Adopt a new family member and save the life of a dog who needs you

---
***KEEP CHECKING HERE FOR UPCOMING EVENTS***

EVENTS COMING
---
We currently have LOTS of puppies and young dogs that need good homes. We also have many very nice adult dogs that have been waiting for a long time.
We've recently seen a tremendous rise in surrenders and have been bombarded by calls for dogs in need. We have limited space, so unfortunately , many are turned away. If you are considering adoption, please call or email us to see if we have your special companion. We not only have the dogs in our program , but also dogs in waiting. If you bring home an adopted dog, it will help us save another . PLEASE don't overlook an adult dog. Many times they are less work than a puppy and have tons of love to give.
Read more under Our Pet List or call Jen at 320-598-3087 for more info.
---
News
STAY TUNED FOR UPCOMING EVENTS
FUN THINGS BEING PLANNED!


EVENTS COMING
---

People Magazine used our rescue dogs in a photo shoot for an article about the plight of large, black dogs in shelters. The dogs featured in the photo shoot were Koda, Gus , Grady and Duke
To learn more about "Black Dog Syndrome" please visit
www.blackpearldogs.com
---


We offer a variety of cool Gemini Rescue tee shirts for $10-$15.00 and hoodies for $30.

---
OUR ONGOING RESCUE EFFORTS ARE SUPPORTED STRICTLY BY DONORS LIKE YOU
PLEASE CONSIDER A DONATION TO HELP US SAVE A LIFE

DID YOU KNOW ?..........

* We go though at least 60 lbs of dogfood EACH DAY.

* Our dog food bill is at least $1620 PER MONTH

* EACH new dog that arrives costs us an average of $300 in vet bills

* Our vet bill totals nearly $45,000 PER YEAR

* Less than 3% of owners surrendering a dog to us ever bother to make a donation towards its care

* We are a strictly volunteer group

We are a 501c3 Non -profit organization.
Your donations are tax deductible.

****** OUR WISH LIST ******
Nylabones
Treats
Tennis Balls
Bounty paper towels
18 - 22 inch buckle collars
Adjustable puppy collars
Petsmart or Petco gift certificates
Bleach
Blankets or Dog Beds

A huge THANK YOU to all of our past donors!

Monetary donations can be made through the secure PayPal button below. Your gift will go directly towards the care of the dogs in our rescue program. Each dog here is spayed , neutered , microchipped and brought up to date on vaccinations and Heartworm testing. Occasionally we get dogs that have special medical needs such as being hit by a car or requiring Heartworm treatment, which can turn into hundreds of dollars. Your donations ensure that we can meet these dogs' needs and then help them move on to a promising future with new families.