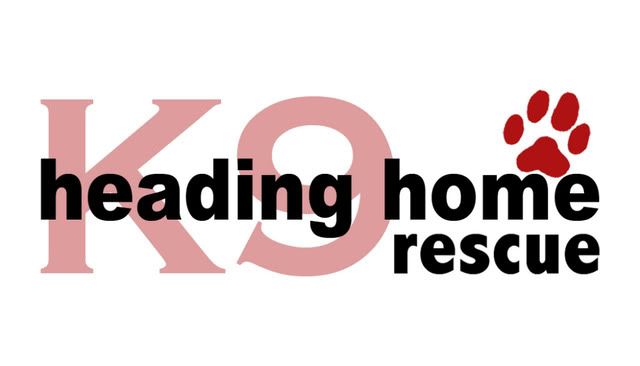 NEXT PET ADOPTION: please email the contact listed in a dog's bio for more information and to schedule a time to meet

Welcome to Heading Home K9 Rescue. We are dedicated to rescuing homeless and unwanted animals. We are non-profit, 501(c) 3-tax exempt, no-kill dog rescue and placement organization based in Minnesota. Although our focus is primarily on rescuing dogs, we sometimes rescue cats & kittens as well. We are an independent organization and depend solely on adoption fees, fundraisers, and donations to operate. We receive NO government support. We try our best to match the dogs with the needs, wants, personalities, and lifestyles of potential adopters to ensure a healthy, happy, & permanent home. All Heading Home K-9 dogs must live indoors. Dogs are social pack animals by nature and we want them to be able to have all of the companionship, love, & attention they deserve, as well as a chance to bond with the family. We rescue all types of dogs, ranging from small to large breeds. Roughly 40% of the dogs we rescue are purebred while the other 60% are mixed breeds. We will tell you about each dog's history, personality, & behavior, including whether or not they are good which children and other pets, their exercise needs, & other important information. Each week, new dogs are rescued and we hold pet adoptions most Saturdays from 12:00p.m. - 3p.m. in the Twin Cities area.
DONATIONS NEEDED! There are some items that we are always in desperate need of: we need wire crates (collapsible kind) for adoption events, bones and sturdy toys (the dogs' special request!), blankets/towels, puppy pads and newspapers (the amount that puppies go through is incredible!), leashes, and collars. If you have any of these items to donate or if you know of anywhere selling them cheaply, please let us know. It is very much appreciated! Email lberg05@comcast.net for more information. Thanks!
Heading Home Rescue
PO Box 385532
Minneapolis, MN 55438
Email: linzyg1988@gmail.com


Click here to see our Happy Tails!(Dogs who have been adopted)

---

[Home] [Information] [Shelters] [Search]