Second Chance Animal Rescue
Just the Cats
Just the Dogs
---
Dog and Cat of the Month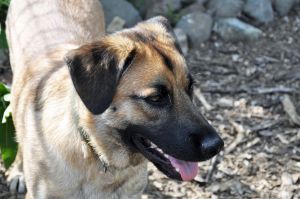 My name is Rogan. I'm young, active, handsome and I like lots of attention. I love other dogs but am not fond of cats.
You can read more about me and view the other dogs and puppies available for adoption by clicking on "Our Pet List" or "Just the Dogs" above.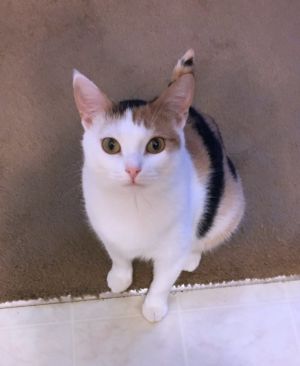 Hi - my name is Darla and I'm a beautiful calico with a very sweet personality. I love to be petted and will be your best friend.
You can read more about me and view the other cats and kittens available for adoption by clicking on "Just the Cats" above.

Next Meet and Greet Event
The next Second Chance adoption day is on Saturday, November 11, at Petco in Roseville (2575 North Fairview Avenue, North of Hwy 36 off Fairview Avenue). A variety of dogs and cats will be available for adoption between the hours of 11:00 a.m. to 2:00 p.m. All are FeLV & FIV or heartworm negative, spayed or neutered, distemper vaccinated and dewormed. (Cats and dogs can also be adopted out of their foster homes 7 days a week.)

Future Meet and Greet Events
Petco in Roseville, 11:00 a.m. to 2:00 p.m.
November 11
December 16
January 13
February 10
Who We Are
Second Chance Animal Rescue is an all-volunteer, nonprofit 501(c)(3) animal rescue organization dedicated to rescuing, caring for and providing homeless dogs and cats with a second chance at life and companionship. We don't have a shelter but instead house animals in volunteer foster homes until permanent, loving adoptive homes are found. We rescue dogs and cats from animal control facilities and from a wide range of other situations before they are put to sleep or, in some cases, sold for research. Each animal is vet checked, heartworm or feline leukemia checked, wormed and spayed or neutered. The adoption fee includes a free ID tag and free vet exam.
Adopting A Friend
Animals are available for adoption seven days a week. Since they are in volunteer foster homes, all you need to do is set up a convenient time to visit them in their temporary homes. The foster will give you an honest assessment of the animal's personality in order to make the best possible match for your situation. Our list of animals available for adoption is updated daily. If you've visited our site before, be sure to hit the "F5" (refresh) key on your keyboard to be sure the computer display information is the most current. Preferred method of payment is by check. *We do not ship animals out of state.*
Volunteering and Donations
Help Save A Life!
Become a foster volunteer. We are in constant need of volunteer foster homes. Open your heart and home to a dog, puppy, cat or kitten. The amount of time the animal is in your home varies for each individual animal - it could be one day or a few months. We can only save as many animals as we have foster homes available. We also are in need of monetary donations and animal supplies (high quality food, litter, toys, collars, leashes, treats). Gift cards from Petco, Chuck & Don's, Fleet Farm, or Target are always a helpful donation.


Please Help - Make a Donation Today!
Lost Your Dog or Cat?
If you have lost your dog or cat, please visit our web site home page - secondchancerescue.org and click on the link to the "Lost Your Pet?" brochure. There are tips on what to do to find your animal and where to look. The vast majority of animals we take in are strays that have ended up at animal control facilities. If they aren't reclaimed by their owners in five days, they are put to sleep, sold for research, or released to rescue groups. Unfortunately, we are not able to save them all. Please keep your dog confined on a leash or within a fenced yard at all times when it is outside, and never let your cat outside. All animals should have a collar and personalized ID tag and also microchipped as a backup; sometimes collars can slip off. This will assure that you and your animal will be reunited if it gets out accidentally. There are hundreds of impound facilities in MN that hold stray dogs and cats. You might think you know where your dog or cat would end up but, in reality, if it crosses the street in one direction, it may end up in a different impound facility than if it ran in a different direction. Not only do you need to call the surrounding impound facilities, you must go in at least every other day to check to see if your dog or cat is at any of them. The best way for you to be sure your animal is with you the rest of its life is to properly confine it, put identification on it and, if by chance it does get loose, you quickly and actively look for it.

Come Visit the Dogs and Cats!
Call us at 651-771-5662 to set up a convenient time to visit the animal in the foster's home.
Visit our web site at: secondchancerescue.org
---
Second Chance Animal Rescue

P.O. Box 10533
White Bear Lake, MN 55110
Phone: 651-771-5662
Website: secondchancerescue.org

Please note: Second Chance Animal Rescue is not affiliated with any organizations outside of Minnesota with the name Second Chance. We are all independent nonprofit organizations.

---

[Home] [Information] [Shelters] [Search]