S.A.F.E.
Save Animals from Euthanasia
---
Pet of the Month
Our pet of the month introduces herself...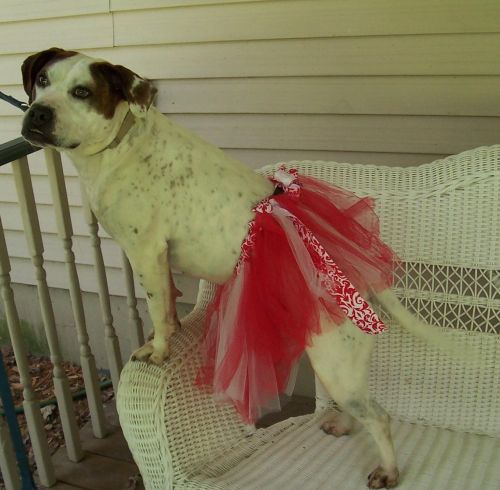 News
Check out Pet of the Month for pictures of one of our awesome foster girls! Allison (Allie) 4 years old. Those of us that know Allie in rescue have to wonder why in the world she has been here so long!! We all call her "the life of the party". She is a great dog; so funny, probably the funniest dog I have ever met. She will make you laugh out loud every day. Allie is smart, sweet, housebroken, loves kids, gets along with most other dogs with a proper introduction, energetic, loves long walks, and throwing her toys straight up in the air and trying to catch them as they come down (usually bonking her on the head). She doesn't like kitties so much (well, she does enjoy chasing them) so a home without kitties would probably be best (for the kitty at least). A 4 foot fence is not enough for Allie since she is a great jumper (maybe agility would be her calling). A taller fence (privacy) would be great or frequent leash walks for potty breaks would be fine. Allie is a snuggler and very sweet natured. She is looking for a forever family that wants a silly, sweet, cute girl that seems to find fun in just about everything she does. Adoption fee is $200, utd on shots, spayed, and housebroken. E- mail Jill at vansickleg@aol.com. Because of the high costs of rescuing dogs (food, medicines, shots, transportation to and from Petsmart, veterinary costs for spays/neuters and special cases such as broken legs from car hits to treatment for heart worm), our normal adoption fee of $200.00 does not cover everything we do for our rescues. If you are not in a position to adopt a dog from us, consider a tax deductible contribution to help us keep up the work we are doing. We now accept PayPal donations. If you would like to make a donation on your credit card or from your bank account, please click the button below. We have 501-C3 status so any donation is tax deductible. We are finding a lot of dogs at the shelter that have heart worm. They have already passed our tests for adaptability, so it always comes down to, 'should we save this one and run up a large bill, or let this one die. We keep running up the bills. Please HELP.
---
ADOPTING AT PETSMART-SATURDAYS NOON TO SIX
CALL 989-793-4266 FOR DIRECTIONS. LOTS OF GREAT PETS LOOKING FOR GREAT HOMES.
Who We Are
S.A.F.E. (Save Animals From Euthanasia/Experimentation) is a volunteer non-profit group based in Harrison, Michigan. We rescue adoptable animals from the Clare County Animal Shelter, get their shots up to date, spay/neuter them if they are old enough, get them health certified, dewormed, and heartworm & flea immunized before adopting them out to responsible families. Once an animal is saved by S.A.F.E., it is fostered until the right family is found to find the perfect home. Sorry, but we do not ship our animals. We also contribute to the county spay/neuter program so, ideally, one day our group might not be needed.
Adopting a Friend
Adoption is a simple matter of paperwork. All adult dog are spayed or neutered, health certified, shots up to date, heartworm tested, dewormed and treated with flea control. There may be a refundable $100.00 spay/neuter deposit required for puppies that are not old enough to be fixed.

Click here to download our adoption contract

Volunteering and Donations
S.A.F.E. is always in need of new members and volunteers. We can use help walking dogs when we are at PetSmart in Saginaw and Midland. Contact us by e-mail (E-mail address below). The group is in need of kennels, crates, blankets and our biggest need is for a van to transport the animals. We have 501-C3 status so all donations of items, or cash is tax deductible. Make out checks to S.A.F.E. and mail to S.A.F.E. P.O.Box 963 Harrison, MI 48625-0963.
To all the fosters we've loved before...
Click here to see our Happy Tails!
Come Visit Us!
Since the animals are all kept at private foster homes, the animals can be only seen by appointment or at PetSmart on Titawabasee Road in Saginaw, or the new PetSmart on Eastman in Midland. Contact us to make sure the pet you want to meet will be the store you will be at. Directions from XX east or west: (type text here)
---

For more information about dogs or donations (see above) Email: safedogrescue@sbcglobal.net


---

[Home] [Information] [Shelters] [Search]