LAKESHORE ANIMAL FRIENDS
Our mission is to find safe, happy, permanent homes for all companion animals who go through Mason County Animal Control. As part of this program, we provide spay/neuter for all animals adopted from MCAC. We also provide foster care when possible for animals who face euthanasia due to time limitations. Lakeshore Animal Friends is a 501(c)(3) nonprofit organization.

Please visit our LIST OF ADOPTABLE ANIMALS.

NAVIGATION
Adoption & Adoption Fees || Ways to Help || Foster an Animal
Donations || Annual Events || Monthly Meetings
FEATURED PET


Presently LAF currently has very few foster homes. You can help by volunteering to foster an animal!
Adoption & Adoption Fees
All Lakeshore Animal Friends animals are up to date on their vaccinations, FIV/FELV (cats), heartworm tested (dogs),monthly flea preventatives, and are spayed/neutered.
LAF'S ADOPTABLE ANIMALS

Cost of Adopting an LAF Dog: $95.00
Cost of Adopting an LAF Senior Dog: $80.00
Cost of Adopting an LAF Cat: $35.00 or 2/$50
Cost of Adopting a LAF Senior Cat: $25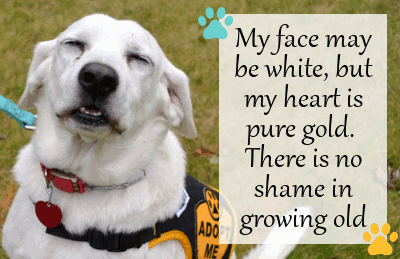 Adopt a senior pet! There are so many reasons to adopt a senior animal. Click the link to discover 10 excellent reasons adopted senior animal are wonderful. Our favorite can be found in point 7 of the list: senior animals make great napping buddies.
Ways You Can Help Us
Volunteer
We would love your assistance for fundraisers or helping with the animals at animal control by walking, cleaning, and socialization training.


Foster
Fostering an animal is one of the most helpful things volunteers can do! More information on fostering can be found in the next section.


Donations
The donation of funds to LAF helps us to maintain the spay/neuter program and to cover medical costs for our animals. Donations of animal food and litter for use by foster parents are also always appreciated.


ADOPT!
Adopting a pet through LAF or Mason County Animal Control saves a life.
You can contact LAF by calling (231) 843-1414 and leaving a message. You will get a machine when you call, but a volunteer will get back to you. Thank you!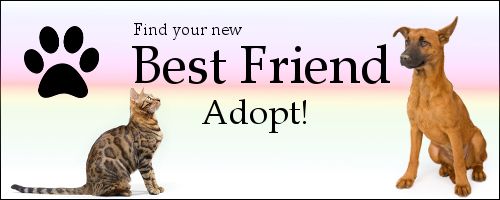 Click the picture to see LAF's adoptable animals!
Become a Foster Parent
LAF does not have its own facility, so all of our rescued pets live in foster homes. Fostering an animal is one of the greatest services you can do for the homeless pets of Mason County. Lakeshore Animal Friends will pay medical bills, provide food, and litter for animals in foster homes. We host adopt-a-thons and put your foster animal's picture and description on PetFinder and on our Facebook page in an effort to find a permanent home for the animal.

Some benefits of fostering an animal include (but are certainly not limited to!):
Save a Life
Without you, the pet you foster may have run out of time at Mason County Animal control. If you're worried about the pain of giving up a foster animal, keep in mind the pain will be temporary and you'll have helped a homeless animal and the person(s) who adopt the animal. The good outweighs the bad!


Join a Community
Fostering is a great way to make new friends who also care about animals. You'll get to have fun with us at adopt-a-thons and other events while doing a wonderful thing for a homeless animal.


Entertainment!
Foster animals do all kinds of unexpected and sometimes hilarious things. It is not in their nature to let you be bored.


Learn About Your Perfect Animal
Can you handle a high maitenance animal? Do your children insist they can take care of a pet? Do you want animal companionship, but not necessarily ten to seventeen years of it? Fostering is an excellent way to learn about what kind of animal(s) fit your lifestyle.


Pride
Helping a homeless pet find a home is a very rewarding experience. When you foster, you get to know an animal and can then help us to better describe the animal to others. Knowing personality quirks, favorite games, and other information helps animals find homes. Giving an animal beginner training (or advanced, if applicable) also really helps that animal to find its forever home. All of your work with a foster animal culminates in something to be extremely proud of: helping people and homeless animals find their new best friends.
If you are interested in becoming a foster parent to a kitten, cat, puppy, or dog, please call us at (231) 843-1414. You will get a voice mail recording when you call, but please do not hang up. Just leave your name and phone number and indicate that you would like to become a Lakeshore Animal Friends volunteer and foster parent. Your phone call will happily be returned.
Donations
Lakeshore Animal Friends is supported by fundraisers and donations. We need your donations to maintain a successful spay/neuter program and help us save as many animals as possible. All contributions are tax deductible. If you would like to contribute, please send donations to:
Lakeshore Animal Friends
P.O. Box 503
Ludington MI 49431
Phone: (231) 843-1414
Email: LAFpets@yahoo.com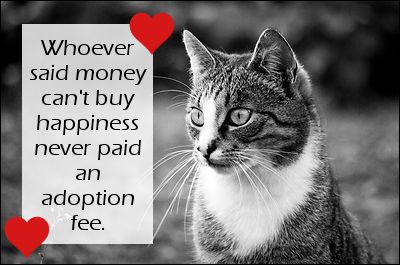 Annual Events
Doggie Palooza
Doggie Palooza will return in 2014! This event is held in mid-May and features costumes, prizes, fun, and dogs. Lots of dogs. However, if you dress up your dog-and-crowd-friendly cat as a dog, we won't blink an eye.
Yard Sale
Held every late spring/early summer at the Mason County Fairgrounds, this event is our biggest during summer. Your donations make the yard sale the great success it is! We appreciate your tax deductible donations to this annual event, because the proceeds help us help the homeless animals of Mason County. If you have an item to donate, please contact us at (231) 843-1414 and leave a message. A volunteer will get back to you as quickly as possible.
Funfest
Early October brings brilliant foiliage and LAF's Funfest! The Funfest includes a lovely meal, raffle, and live auction. Auction items in past years have included detail packages from local autobody shops, a custom fly fishing rod, and handmade quilts. Raffle items in the past have included a heated cat house, autumn baskets filled with Indian Summer goodies, and dog beds. It's a fun night and a great chance to socialize.
Homes for the Holidays
Our holiday bazaar is a great place to pick up festive decor, baked goods, and some presents for your furry friends. The event is held in early December and is hosted by Mason County Animal Control. Seen below is MCAC resident cat, Spazz expressing approval of one of the cat holiday baskets.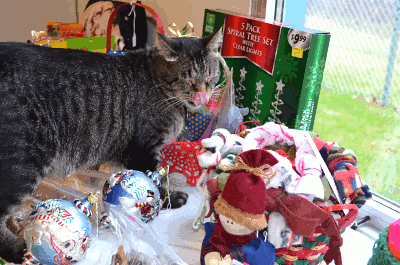 Monthly Meetings
We encourage you to join us at our monthly meetings. The meeting is the second Wednesday of the month at 6:30PM at The Ludington Public Library, in the Zonta Room. We would love to see you there!