ALPHA GROUP ANIMAL RESCUE, INC
---
Our Featured Pet...
April!

Would you like your picture on the Internet? It's easy, just adopt one of these affectionate friends and your "adopted" picture will replace their "adoptable" picture.







If you haven't done it yet, now is a great time to register the micro chip for your kitty. There is no cost to you!

02/04-We just adopted out our 800th kitty. Watch for a lot of changes this season!

01/28 We have been very remiss in keeping our Petfinder Adoption list up to date. Kitten season for 2015 is about over with only an odd single or litter coming in. We reviewed our adoption options last year and tried some new ideas (for us). This has resulted in 161 adoptions for the year which far exceeds any year since we started. The best previous year was in 2011 when we adopted out 131. We are now looking at integrating the Petfinder system into our current plan. If our plans bear fruit we should be in a position to have another great year for the kitties! Hopefully we will be moving into a new facility about mid year; more later. If you would like to see some of our recent adoptions just look for us in Facebook under ALPHA GROUP ANIMAL RESCUE. If you are looking for a particular kitty just call and we'll see if we have anything that fits. Best of all is to stop by and see them first hand or go to one of our satellite locations.







News


BR>




Please give me a home before the holidays!

Powder had his prayer answered and is now in his new Home. 11/21


Abigail still can't believe her Mom drove five hours to adopt her. 12/06



Iroh (formerly Abbott) getting in the holiday spirit. 12/06

>

Mabel resting after a hard day being a kitten. 02/12!


Another group of new arrivals. 05/21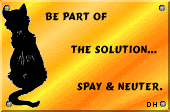 .



More News!
12/07-A number of folks have asked why we haven't updated our available kitty list on Petfinder. It's all part of our adoption program. We started a new adoption plan and we are having the best year ever; in fact this will be a record year for AGAR. So far in 2015 we have found homes for over 140 kitties and will probably pass 150 by year end. As soon as we were ready to post a kitty on Petfinder it was adopted through other channels. We will try to get some posted before they are available for adoption just to keep this avenue available. If you are interested in some of our recent adoptions you can see them on Facebook under Alpha Group Animal Rescue. This is a recent addition made available by one of our volunteers who visited over the summer. We also had several adoptions to folks who stopped by just to see what we had. In fact we had a whole litter of Siamese wannabes go to one family. One adopter sent pictures of the kitty she adopted to her siblings and before we knew what was happening we got applications from New Jersey and Pennsylvania. I have to say the kitties were really beautiful and they were with us for several weeks until they were old enough to have their surgery which is when they usually go on Petfinder. but that never happened because they were already spoken for. We now have to tweek the system which should increase our adoptions and equalize the opportunity. As kitten season winds down we will have more time to set up a system for this.

06/04-This year kitten season has started slower than usual. We are usually up to our ears by mid May but the shelters have been quiet. We stopped by our main source to see what was up and found several kitties looking for a ticket out which we were happy to validate. Of course there was the obligatory black litter which we took as well as several others who needed help. Well back we went this week to visit the spay/neuter clinic to "fix" four of the kitties who had satisfied their waiting period and were big enough to be adoptable.. While they were having their fun I got to look around at any new arrivals and of course there were several. We selected eight and backed-up some older kitties. It's especially hard for older kitties to get adopted when they are competing with so many babies and young kitties. Take it from me that an older kitty is the bargain of a lifetime.. Their personalities are manifest and they are over most of the kitty medical problems that babies face. They are a lot like human infants. As they mature their immune system gets stronger and a lot less is spent on vet bills. We adopt out most of our older kitties at the end of kitten season, usually November to April. Usually these are kitties that have been passed over during the "normal" season. I have seen several that I would take with no hesitation except for the seven we have now. If you are looking to adopt please don't overlook the older kitty. Even the baby kitten you see today will look like his more mature brother in just a couple of months.

09/10-It's been quite a while since we took time to update this site except for the quotes and the new kitties. Time just seems to slip away unless it is managed jealously. It's an old tune but we can't seem to get away from it. We were thinking about the memorable events of last year especially those that made a lasting impact on us and one stood out above all the rest. It happened by accident (don't most great things happen that way). The day started out early, around 4:30 AM as most days to the spay/neuter clinic do. The kitties had to be put into their carriers and their paperwork reviewed. When we arrived at the clinic we were also scheduled to pick up six under aged babies from the local shelter. We go on the day the shelter is closed to cut down on the confusion. After taking our six or so carriers into the clinic we went out into the common area. to wait for the rescue coordinator to arrive and finish the paperwork on the babies. Upon our arrival we had to pass by a glass enclosed room where adoptable kitties were showcased for adoption.. On this particular day there were about a dozen kitties playing in there doing their typical kitty activities. A couple came over to the glass wall and climbed on the knee wall ledge to say hello. This isn't typical activity for a young kitten so we stopped to watch them. As we watched we noticed that these curious kitties had unusual personalities. We knew that some of our kitties would be going to their new homes shortly so we would shortly have extra room so little objection would be heard from partner concerning the extra additions. Of course not all the kitties were so endearing, some just wanted to be left to their own devices and remained aloof. When the RC came in we finished the paperwork on the babies and asked about the residents of the glass room. She said they were all available for adoption or rescue. We told her we would take six and pointed out our selections. She told us that these were very lucky kitties because all the kitties in that room were going to be euthanized that night. The shelter was closed that day so no one else could be adopted. We asked if we could borrow a couple of carriers from the shelter and then told the RC that we would take them all. It was a very crowded trip back to the rescue. and more than a little explaining was needed when we got there. Over the course of the next month all the kitties were adopted, even the less social aloof ones. It's amazing what a little affection can do. This event still stands out in my mind as the defining moment of last year. We had some friends visit us and I invited them to go to the shelter one Saturday to pick up a couple of kitties. While we were waiting for the paperwork to be completed the manager stopped by and she thanked us for taking our selections. Our friend had seen the glass room and all the new residents there asked if they would have really put all those kitties to sleep. Without hesitation she answered that the paperwork was done it was their last day. That's when I again remembered all the great people who make this work possible. If it weren't for the contributions supporters make we could not have stepped up to save those kitties. Make no mistake, we can't do it alone. If you are a supporter you had a hand in saving those dozen lives. If you have the time please stop by the rescue and visit with the animals and see the effects of your donation. I believe I'll remember this event as long as I live. Thank you for making it possible.




.

































If there are any updates you know of please let us know. Everyone here likes to know how our former "clients" are doing.

Even if you can't adopt now why not stop by and say hello to the boys and girls. They are friendly and some will try to be your best friend immediately.
Hopefully by late Spring we will be in a position to save more animals. We will need a few extra hands to help with the care of the animals. If you have some spare time and like working with animals why not give us a call? We could use help with cage maintenance (read between the lines; you know what we mean), kitty socialization, feeding, ad writing /posting and fund raising.


.



21 Reasons to Hug Your Dog and Cat Extra Hard Today!


He loves you no matter what.
She never holds a grudge, even if you get up late to feed her.
You can make her day just by coming home from work.
Kids who have a cat or dog in the home during their first years of life are less likely to develop hay fever, asthma and animal-related allergies than those who don't.
He knows when you're feeling sad or mad, and will sit by your side to cheer you up.
She's never stingy with her kisses.
He's never judgmental and loves you just the way you are.
Pet owners make 15-20 percent fewer annual visits to the doctor than non pet-owners (according to research presented at the 10th International Conference on Human Animal Interaction in October 2004).
She's cute, soft and cuddly--perfect for hugging.
People with pets tend to have a speedier, easier recovery after illness or surgery.
He looks at you in a way that can melt your heart...even if he's been naughty.
She makes you laugh and smile when sometimes no one else can.
People who have had a heart attack survive longer with a pet than without.
Among 48 stockbrokers with high blood pressure, those who owned a cat or a dog had lower blood pressure readings in stressful situations than those without.
Your stress levels drop when you're around him or her.
Having a pet can raise your levels of self-esteem.
She's easy to please and (almost) always loves her birthday and holiday presents.
Pet owners have improved exercise habits.
She makes a good "heater" under the covers.
Children with pets who are slow learners, or whose parents had divorced, had higher levels of self-esteem and better emotional functioning than those with no pet.
He or she might not be there tomorrow.
www.sixwise.com




News Update

.












Thought for the week.
01/04-I am where I am because I believe in all possibilities.---Whoopie Goldberg
01/11-Begin somewhere; you cannot build a reputation on what you intend to do.---Liz Smith
01/18-Singleness of purpose is one of the chief essentials fo success in lfe, no matter what may be ones aim.---J D Rockfeller
01/25-The trick is to realize that after giving your best, there's nothing more to give.---Sparky Anderson
02/01Setting a goal is not the main thing. It is deciding how you will go about achieving it and staying with that plan.---Tom Landry
02/08-Forgiveness does not change the past, but it does enlarge the future.---Paul Boese
02/15-To love a thing means wanting it to live.---Confucius
02/22-You are never given a dream without also being given the power to make it true. You may have to work for it, however.---Richard Bach
02/29-Courage is the ladder on which all the other virtues mount.---Clare Booth Luce
03/07-Our character is what we do when we think no one is looking.---H Jackson Brown Jr
03/14-Gratitude is the fairest blossom which springs from the soul.---Henry Ward Beecher
03/21-Afriend is a present you give yourself.---Robert Louis Stevenson
03/28-Afather is a treasure; a brother is a comfort; a friend is both.---Benjamin Franklin
04/04-Don't worry about knowing people, just make yourself worth knowing.---Theodore Roosevelt
04/11-You simply have to put one foot in front of the other and keep going. Put blinders on and plow right ahead.---George Lucas
04/18-You just can't beat the person who never gives up.---Babe Ruth
04/25-Words of encouragement fan the spark of genius into the flame of achievement.---Wilfred Peterson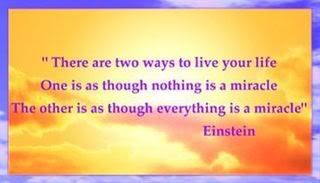 If you have a favorite "thought" please send it to our email address along with the source and hopefully we can enter it.


Question of the Week
"What happens to the kitties that are not adopted?"
(this question came from both of our recent adopting families)



ANSWER- When we rescue an animal from a shelter we are guaranteeing them they will have a home for life. Hopefully we will find them a suitable home with a family that will share their lives with them but until that happens they will stay with us at the rescue. It is our firm belief that there is the "purrfect" family or friend for each of our clients; we just have to find them.
We try to balance the mix of young and adult kitties here to reflect availability and demand. As slots for younger kitties become available hopefully they will be filled with other baby or young kitties and as the youngsters are adopted their positions will be replace with like aged kitties. Unfortunately there are too many kitties and too few homes to take all homeless kitties and our resources are limited. All our funding comes from private donations and we have to utilize those funds to provide homes to as many kitties as possible while still being unfair to all. (Solomon where are you when you are needed?)

Every once in a while someone reads these ramblings and gets this far. Just as often we get the question "Why is this question still here?". The short answer is: we keep getting the question. Just this week two families that stopped by asked how long we keep animals here. It was a polite way of asking when are they euthanized if they are not adopted. Let me tell you about a little ritual we go through when we leave a kill shelter. We always park so the rear hatch or door of the vehicle faces the shelter. When all the animals are loaded with their carrier doors facing the building we tell them they will never see the inside of a place like that again if we can prevent it. We tell them how pretty and lucky they are and then we leave. We don't try to irritate people but make no mistake we are here to do what is best for the animal. Sometimes feelings get hurt and in some instances trampled but we are dealing with a life. People get over hurt feelings but how can a life be brought back? Hope this explains why the question is still here. The short answer is that kitties remain with us until they find their forever home.


If you are thinking of adding a four footed friend to your family why not come by and meet our youngsters. Our young adults would like to meet you and they will demonstrate their impeccable manners.


Source Library

As a service to our past, and future adopters we are starting a resource library that goes into more depth than the literature given with the adoption paperwork. Some subjects to be addressed: diet, foods, behavioral problems, litter box problems and more. These will be available as take away copies. Please review them on your next visit!

DIATOMACEOUS EARTH (DE)
A truly safe and effective organic pesticide. D/Earth (Diatomaceous Earth) is fossilized remains of microscopic shells created by one celled organisms of algae like plants called Diatoms. DE (Diatomaceous Earth) has many protective uses, from use on household pets to spraying field crops, to stored grain, livestock or pet feed. Freshwater, food grade DE (Diatomaceous Earth) can be used for internal parasites by placing in daily feed ration or external parasites when used as a natural topical dusting powder. Completely harmless to all animals, fish, birds, and the environment, it can be sprinkled on the animal, the bedding or around the kennel. About the only negative to DE is when used outside it must be reapplied after a rain. DE makes an extremely uncomfortable environment for any insect or arthopod with which it comes in contact. Unlike persistent chemical pesticides that can be harmful to your pet and the environment, DE is an organic mechanical pesticide that treats infestation without harmful side effects. DE is truly a safe ingredient; bugs can not become immune to DE because it kills them by PHYSICAL not chemical action. Special processed milling makes DE into a product graded for particle size which is most effective for killing insects. This process makes it easier and less dusty to use. As the insect comes in contact with the powder, static electricity causes an attraction to the body. Once the powder attaches itself to the insect, the microscopic sharp edges of the particles cut through the waxy outer layer of the exoskeleton of the insect and absorbs the body fluids thus killing the parasite. It takes a day or two for the process to take place but the end result is most effective; death by dehydration. There are two types of diatomaceous earth, saltwater and freshwater. This is why it is very important that when using on animals or around livestock you choose the freshwater, food grade DE. Freshwater DE is amorphous silica. Saltwater DE, the type used in swimming pool filters, is crystalline silica. Pool filter DE is amorphous silica that has been heat treated forming large lump crystalline silica that makes for better filtering. NEVER, NEVER USE POOL FILTER DIATOMACEOUS EARTH ON ANIMALS. It simply won't be effective and is dangerous because of the many harmful side effects. Diatomaceous Earth is both a short and long term non-toxic, effective, safe, organic pesticide. Diatomaceous Earth has a remarkable repellency factor. As long as it is present, insects tend to stay away, making a serious infestation almost impossible. Also the more DE is used, the more an environment is created to repel insects. If you use DE on a regular basis your animal will have fewer problems with all types of troblesome parasites. DE is highly effective against fleas and bed bugs too! This information is not intended to replace the medical advice of a qualified veterinarian or other pet health care professional. Consult your own veterinarian for answers to specific medical questions, including diagnosis, treatment, therapy or medical attention. (Taken in whole or part from Revival Animal Health Catalog). If you have adopted from us in the past and would like to try this method of flea control we will provide you with a sample of DE at no cost. Please call to give us a heads up and we will provide you with a sample to pick up.

Who We Are

ALPHA GROUP ANIMAL RESCUE, INC is an all volunteer, federally recognized 501(c)(3) non-profit organization dedicated to saving the lives of companion animals that would otherwise be euthanized in animal shelters. We provide shelter, nourishment and appropriate veterinary care to all rescued animals and place adoptable companion animals into permanent, loving homes. We depend upon public donations for the support of the animals. All donations go to animal support. There are no administrative costs and shelter space is donated. Every cent is spent on animal care; primarily vet care, food and litter. All animals are rescued from local Maryland kill shelters. The local need is too great to ignore. We don't feel a need to spend scarce funds to "import" animals from distant locations when animals in local shelters die. For us, every animal "imported" means a death sentence for an animal in a local shelter. All animals are usually with us for a minimum of four weeks to recover from the shelter experience and their change in circumstances. This also gives us the time to provide necessary medical attention. All animals are markedly different when they leave from when they arrived. New arrivals are kept separate until they have been vet checked. Come by and spend some time with the animals. You can interact with them and really see their personality! We always operate at capacity (or more) so we do not accept owner give ups. No healthy animal is ever killed at this rescue.
Adopting a Friend
Like most rescue/shelters we require an application approval before an adoption can be made. We want these animals to be in permanent homes. These pets are going to give you their undying devotion; they deserve the same. We are placed in the position of trying to make that match happen. Our adoption agreement stipulates that we will take back any animal if care will no longer be provided. When we pull an animal from a shelter we are also making a lifetime commitment to it; we will take back any animal that has been adopted through us anytime. We don't take this commitment lightly. Please look at your decision in the same light.

Come Visit Us!
We are located in Aspen Hill (Silver Spring), our visiting hours are:
M-Th 8:00 AM-6:00 PM
Fri 8:00 AM-5:00 PM
Sat 9:00 AM-1:00 PM
Call for special appointments!
Closed Saturdays in July.
---
ALPHA GROUP ANIMAL RESCUE, INC
12103 HERITAGE PARK CIRCLE
SILVER SPRING, MD 20906
Phone: 301-946-4900
(Phones answered starting at 9:00 AM until closing)
We are closed most holidays but not all so please call to check.
Email: ALPHAGROUPAR@JUNO.COM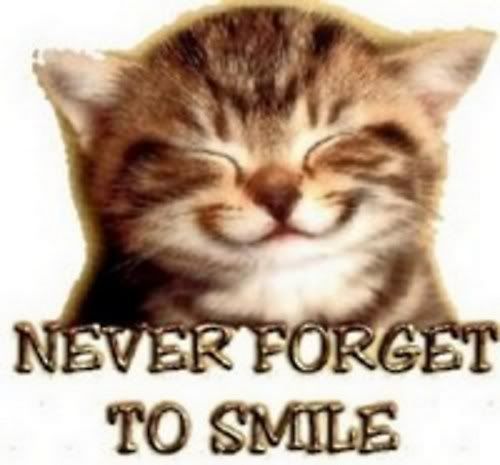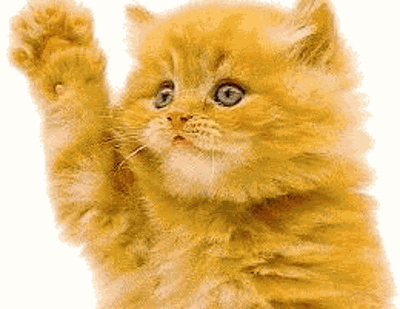 Thanks for visiting; see you again soon I hope!
Click here for a list of pets at this shelter

---

[Home] [Information] [Shelters] [Search]